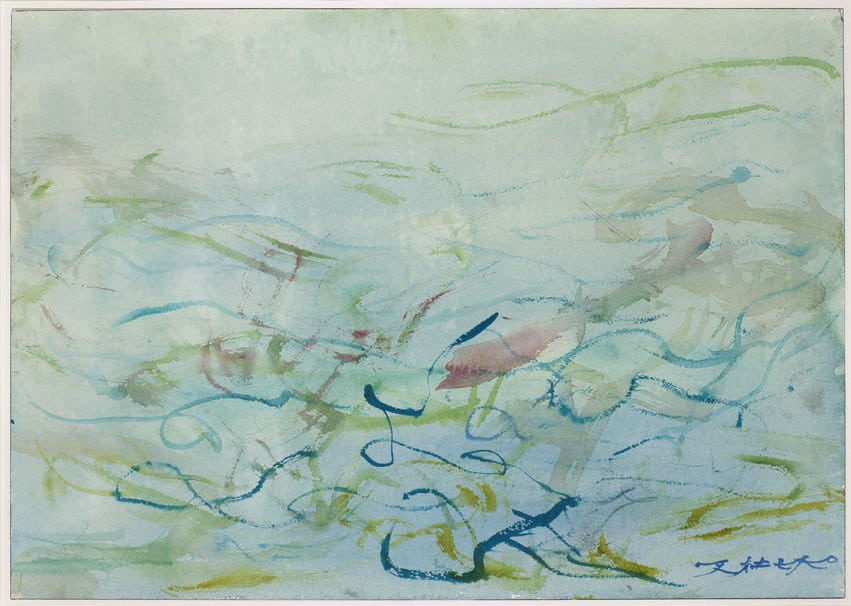 Donation by Sin-May Roy Zao of an important collection of works by Zao Wou-Ki to the M+ Museum in Hong Kong.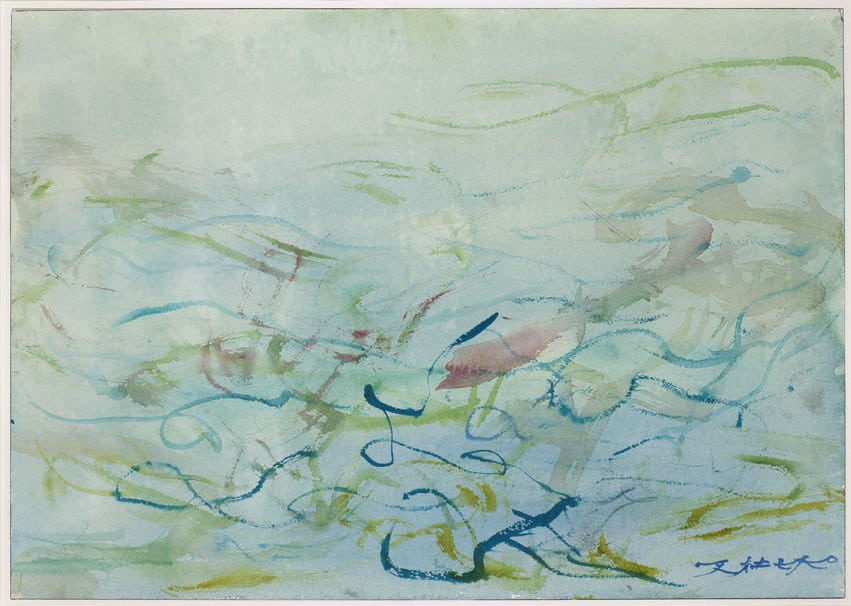 Untitled, 2005, watercolor on paper, 36 x 51 cm. M+ Collection, Hong Kong. Gift of Sin-May Roy Zao. All rights reserved
Inaugurated in 2021, after nearly a decade of construction works, the M+ Museum unveils its collections in the new space designed by two Swiss architects Herzog & de Meuron in Hong Kong. Among its most recent acquisitions, the museum presents a collection of twelve works by Zao Wou-Ki, offered in 2020 by Sin-May Roy Zao, his daughter-in-law. Including nine engravings, two oil paintings and a watercolor, this donation enables an evocation of the different periods of the artist's life, evidencing through these three mediums both his artistic evolution and his skills in all techniques.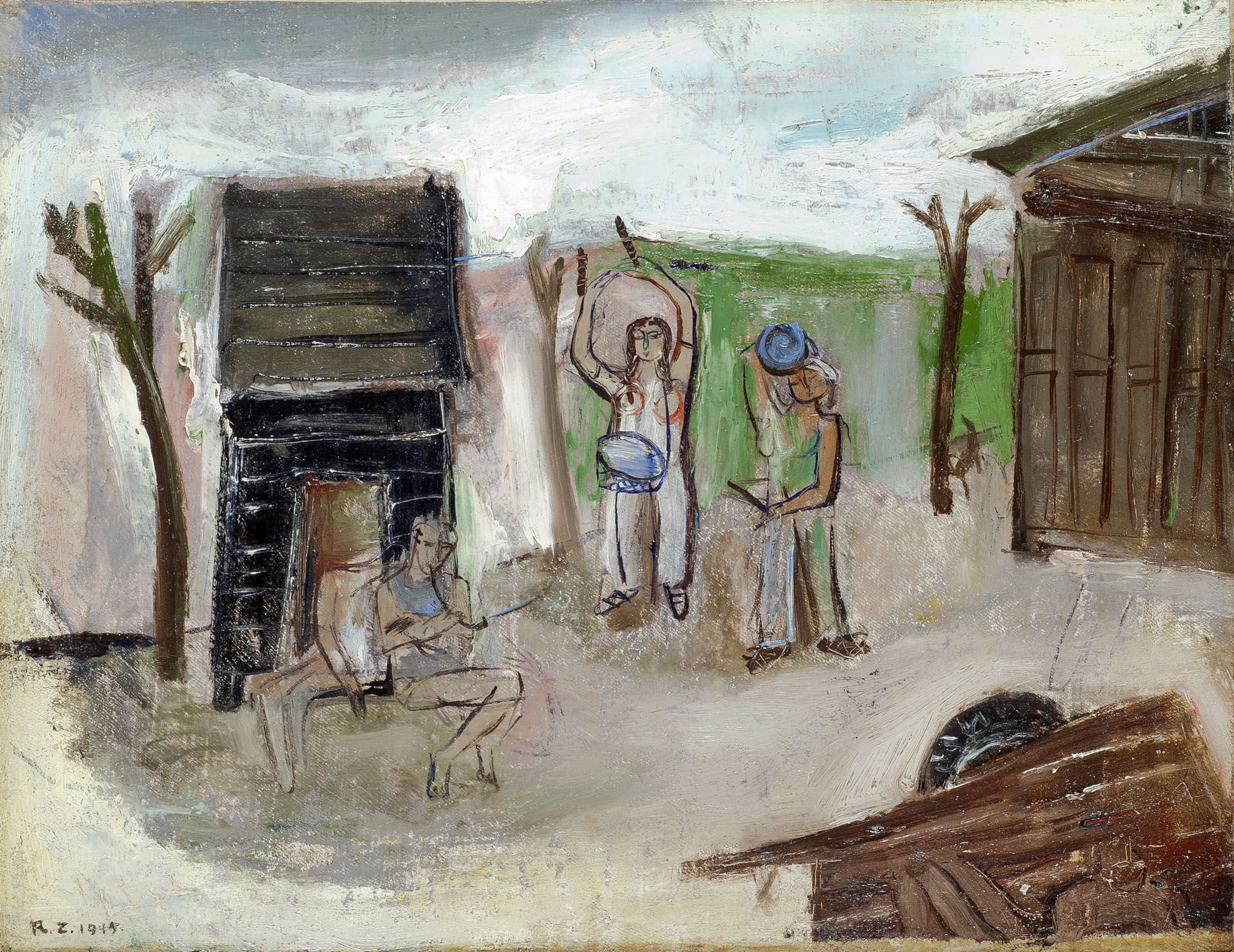 Open Air Theatre, 1945, oil on canvas, 27 x 35,5 cm. M+ Collection, Hong Kong. Gift of Sin-May Roy Zao. All rights reserved
From the first figurative works to the abstract compositions, including those, more geometrical, , greatly influence by Paul Klee, this acquisition evidences Zao Wou-Ki's ability in integrating 'Chinese  aesthetic' into 'western mediums and languages' as often highlighted by both Pauline J. Yao, Curator of the Department of Visual Arts at the M+ and Lesley Ma, Curator of the Department of Inks (recently appointed Associate Curator of Asian Art in the Department of Modern and Contemporaneous Art at the Met in New York). As the first donation of this importance in China, in line with the recent donations made by Françoise Marquet-Zao (Musée Cernuschi and Museum of Modern Art in Paris ; British Museum in London among others), this event shows the growing interest of China for Zao Wou-Ki who left his country of origin to train in Paris.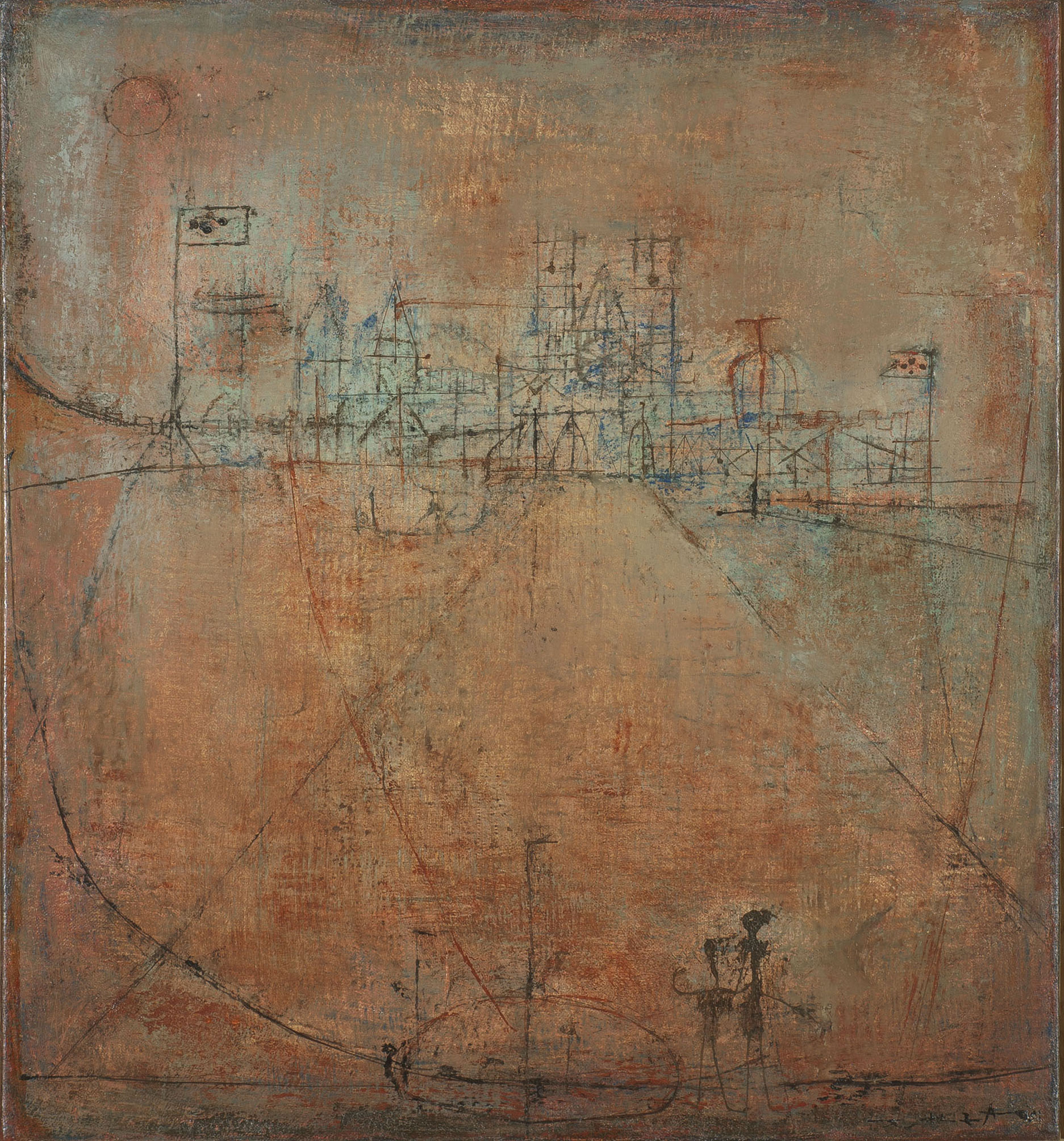 Piazza ; (Piazza Siena), 1951, oil on canvas, 50 x 45,5 cm, M+ Collection, Hong Kong. Gift of Sin-May Roy Zao. All rights reserved
The choice of a museum in Hong Kong is significant considering the importance of this place in both Zao Wou-Ki's artistic and family life. As a matter of fact, it is the place where, during his trip with Pierre et Colette Soulages at the end of the 1950s, he meets with Chan May-Kan, who becomes his second wife, and her daughter, Sin-May, initiator of the donation. Even if he takes them both to live in Paris, Zao Wou-Ki stayed several times in their region of origin where his works are often exhibited and where he has been, in addition, awarded the degree of Doctor honoris causa at the Chinese University. This donation therefore highlights the special link Zao Wou-Ki had with Hong Kong during his whole life.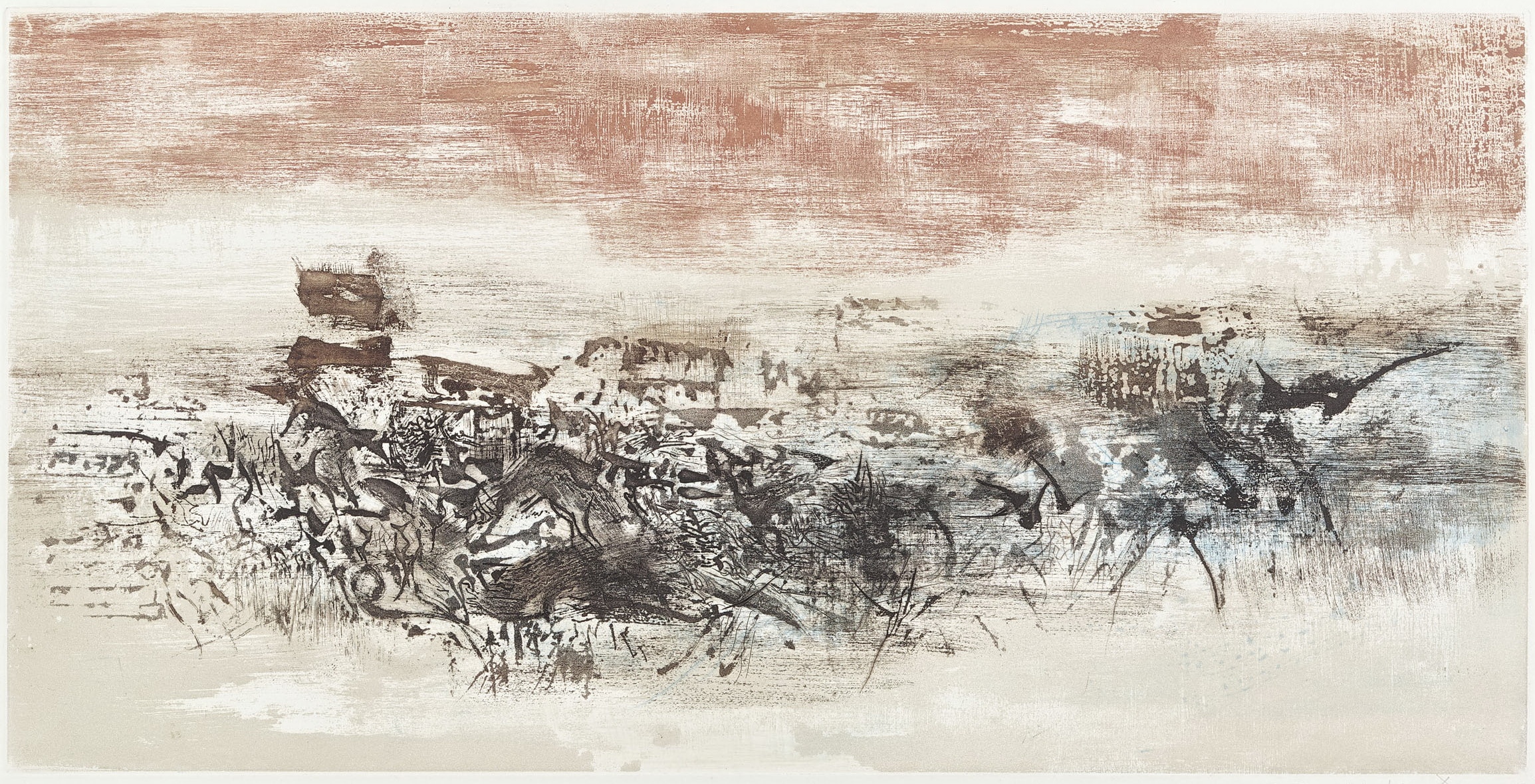 Untitled, 1960, etching and aquatint, 30 x 59,5 cm, M+ Collection, Hong Kong. Gift of Sin-May Roy Zao. All rights reserved. Exhibited work
The owner of many works of visual art, design and sculpture from the 20th and 21st Centuries, the M+ Museum emphasizes the importance of this new group of works that increases its own collection cleverly combining exhibitions of Chinese and Western artists. Temporarily closed because of the health situation, the museum announced that three engravings from this donation will be presented during the exhibition entitled Individuals, Networks, Expressions in the South Galleries when it reopens.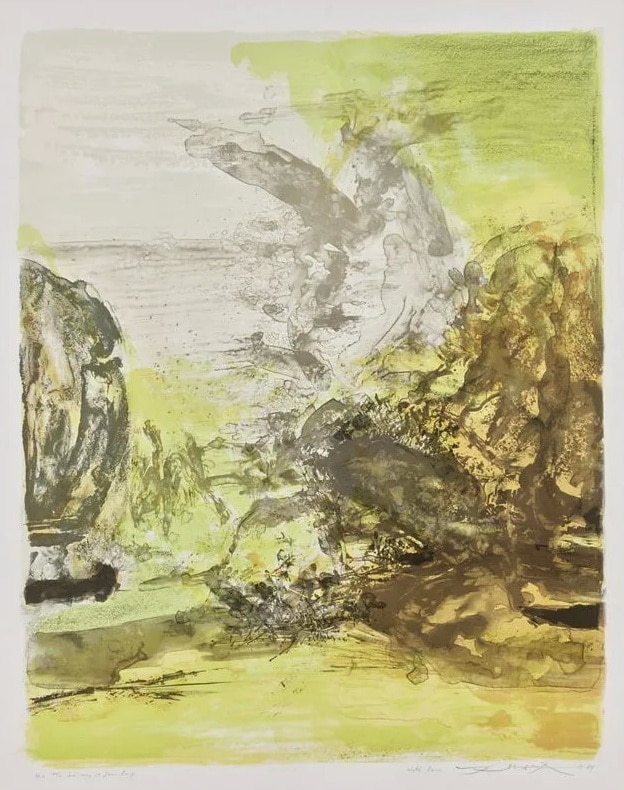 Untitled, 1989, lithograph, 74,5 x 59,5 cm, M+ Collection, Hong Kong. Gift of Sin-May Roy Zao. Courtesy M+