To mark the new exhibition, the Museum has teamed up with the museum of the Hospice Saint-Roch d'Issoudun and Musée Cernuschi of Asian art in Paris, to show for the first time and in a single institution, the personal collection of a major Franco-Chinese painter.
Musée de l'Hospice Saint-Roch
Following the deposit of two recent paintings of Zao Wou-Ki by a private collector, the museum of the Hospice Saint-Roch in Issoudun presents the works of the artist once more.
After the monographic exhibition of 2008 and the presentation of the donation of his personal collection to the museum in 2016, the museum gathers around these two paintings a set of recent works on paper (watercolours and Indian inks) from another private collection. The Indian ink given by the artist to the museum in 2008 is also part of the selection.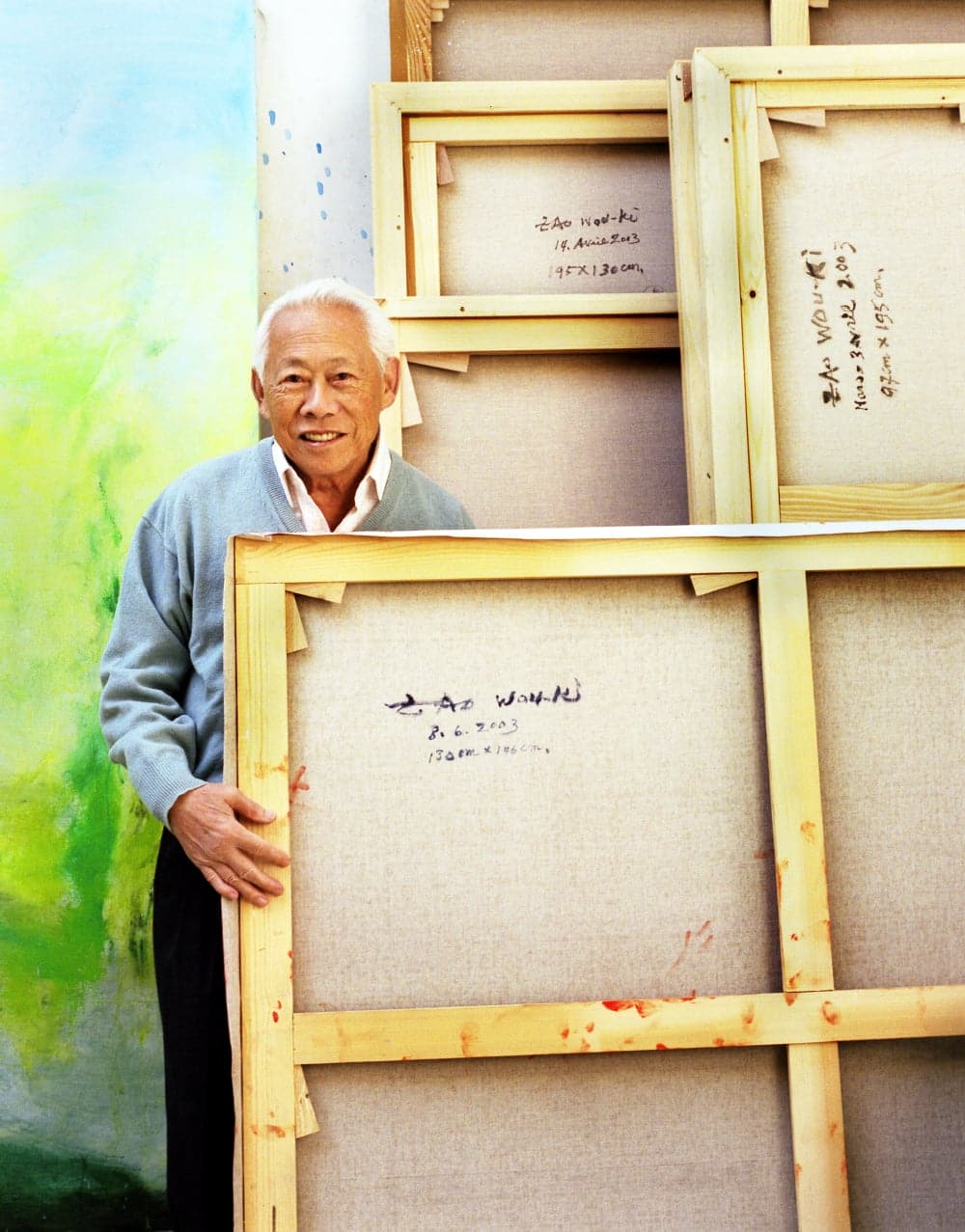 赵无极基金会旨在宣传赵无极(1920-2013)作为画家的一生和他的作品,守护他的作品。
我们推广赵无极的作品,确保他的创意视野能传递给年轻的一代,同时也能激励有灵感的艺术家。
照片:赵无极在工作室,2003.Dennis Bouchard拍摄