The Zao Wou-Ki Foundation is proud and delighted to announce the publication by Flammarion of the first volume of the Catalogue Raisonné of Paintings by Zao Wou-Ki, listing works made between 1935 and 1958, including several new pieces.
The arrival of the Centre Pompidou to Shanghai is undoubtedly a major sign of the evolution of the new West Bund neighborhood in Shanghai. The French National Museum of Modern Art is the only foreign museum authorized to exhibit its collections in China, housed in an independent building that was officially opened by the French President Emmanuel Macron October 5.
After several months of work, the Museum of Modern Art of the City of Paris, now known as the Museum of Modern Art of Paris, is showing a new selection from its permanent collections in renovated spaces, entitled La vie moderne. Nouvelle présentation des collections ('Modern Life: A New Presentation of the Collections').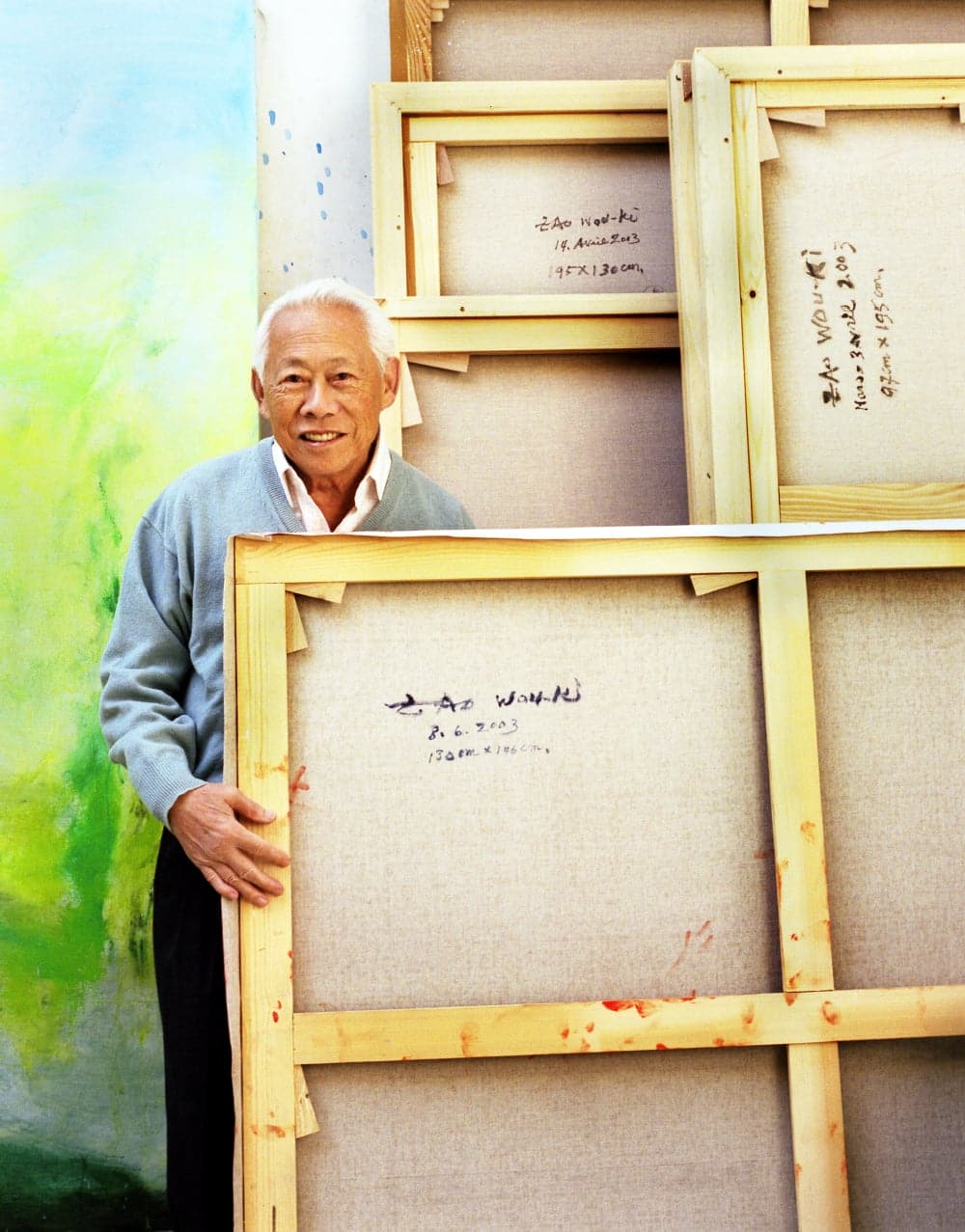 The Zao Wou-Ki Foundation works to promote the life and art of the painter Zao Wou-Ki (1920-2013).
Through its work, the Foundation honors the artist, safeguards his art and provides education to ensure the transmission of his creative vision to a younger generation.
Zao Wou-Ki in his studio, 2003. Photo by Dennis Bouchard