The Zao Wou-Ki Foundation is proud and delighted to announce the publication by Flammarion of the first volume of the Catalogue Raisonné of Paintings by Zao Wou-Ki, listing works made between 1935 and 1958, including several new pieces.
To mark the new exhibition, the Museum has teamed up with the museum of the Hospice Saint-Roch d'Issoudun and Musée Cernuschi of Asian art in Paris, to show for the first time and in a single institution, the personal collection of a major Franco-Chinese painter.
Musée de l'Hospice Saint-Roch
Following the deposit of two recent paintings of Zao Wou-Ki by a private collector, the museum of the Hospice Saint-Roch in Issoudun presents the works of the artist once more.
After the monographic exhibition of 2008 and the presentation of the donation of his personal collection to the museum in 2016, the museum gathers around these two paintings a set of recent works on paper (watercolours and Indian inks) from another private collection. The Indian ink given by the artist to the museum in 2008 is also part of the selection.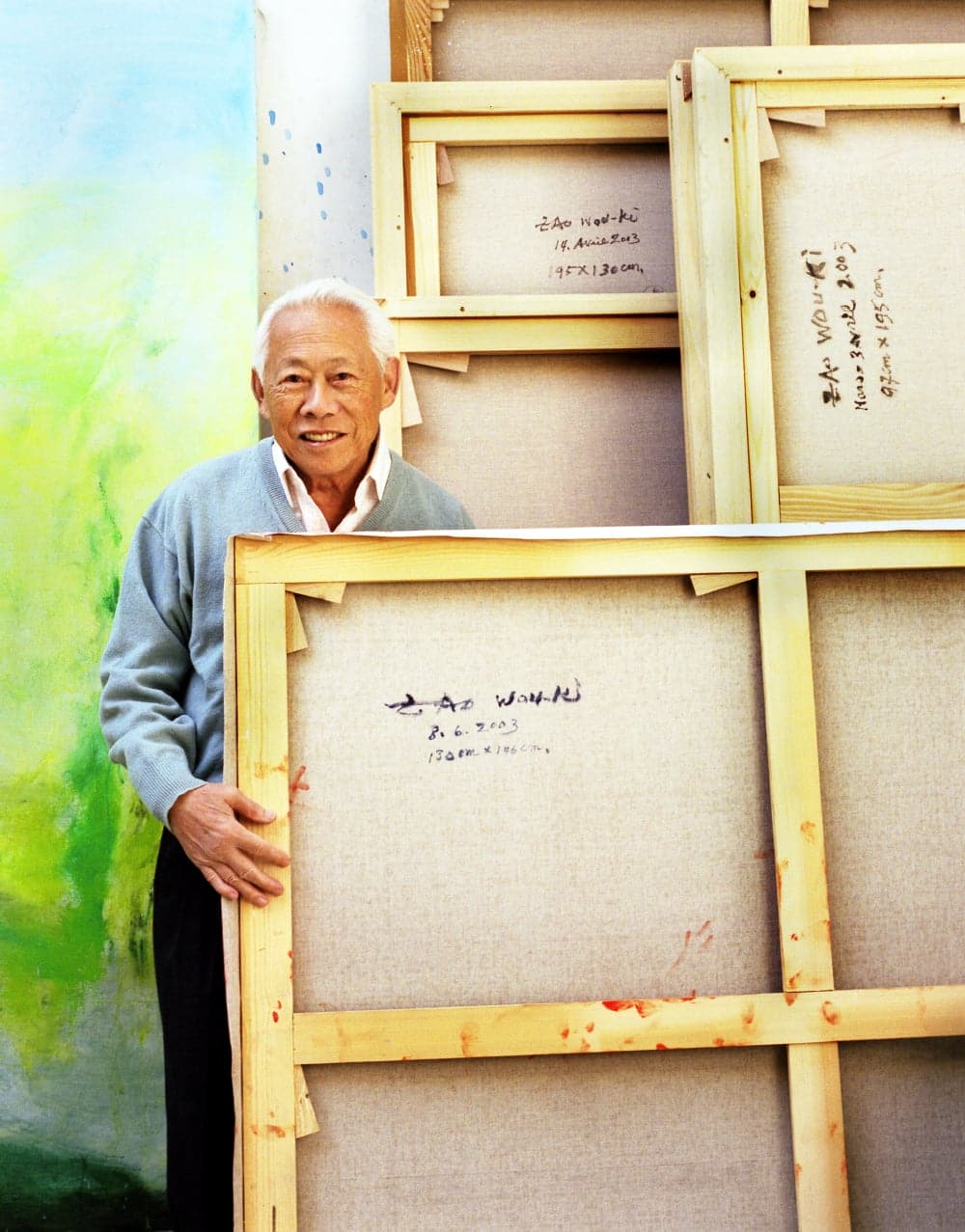 The Zao Wou-Ki Foundation works to promote the life and art of the painter Zao Wou-Ki (1920-2013).
Through its work, the Foundation honors the artist, safeguards his art and provides education to ensure the transmission of his creative vision to a younger generation.
Zao Wou-Ki in his studio, 2003. Photo by Dennis Bouchard