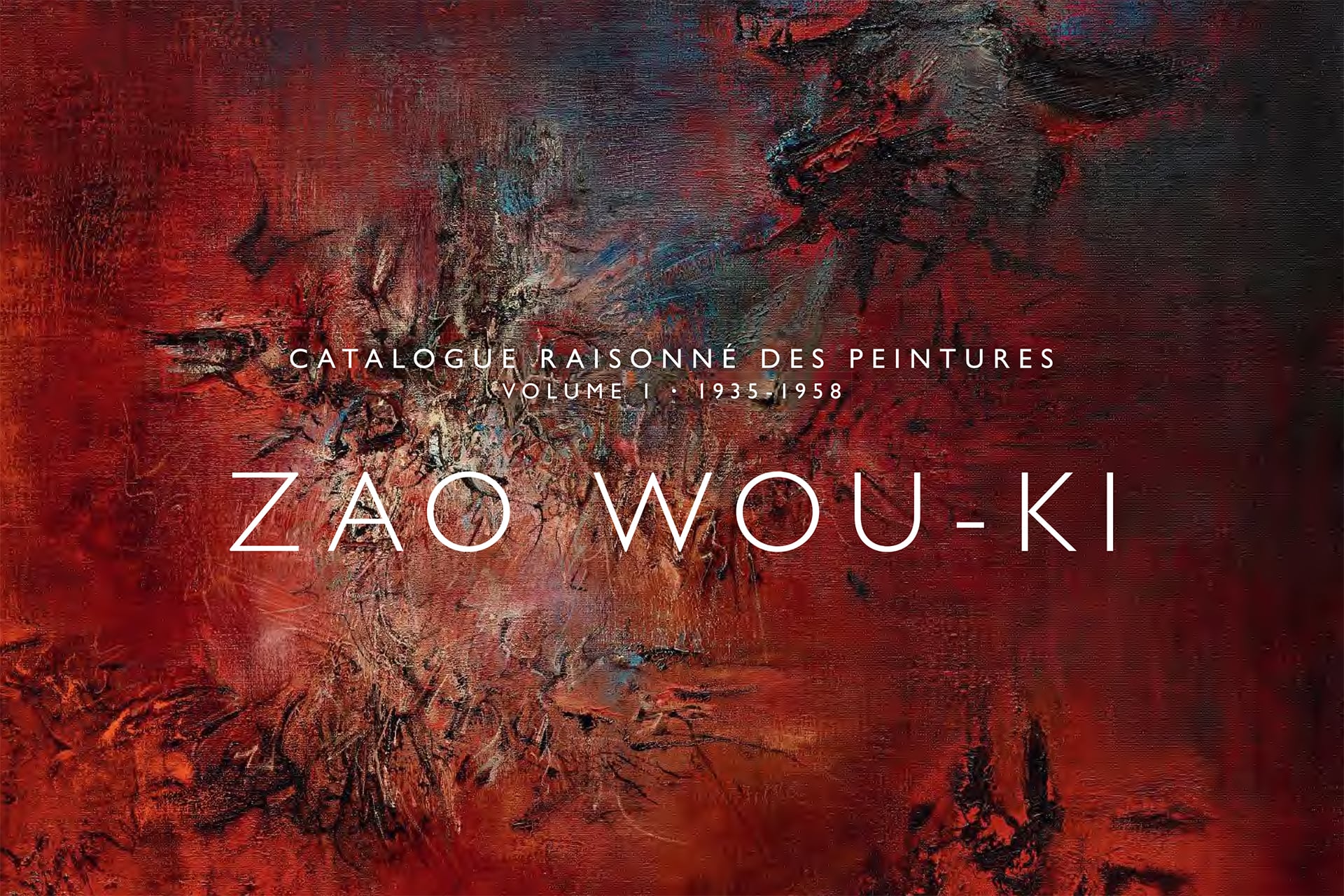 Publication of Volume 1 of the Catalogue Raisonné of Paintings by Zao Wou-Ki (1935-1958)
The Zao Wou-Ki Foundation is proud and delighted to announce the publication by Flammarion of the first volume of the Catalogue Raisonné of Paintings by Zao Wou-Ki, listing works made between 1935 and 1958, including several new pieces.
The catalogue represents the fruit of several years of work on the artist's archives. The artist's original titles have been restituted and dates of works have been checked and often updated.
For the first time, it is now possible to follow his work, sometimes day by day.
A real working tool for specialists, the book is also an object of enjoyment and an information resource for a wider audience.
Texts by several contributors, museum curators and art historians from outside the Foundation offer diverse perspectives on his work as a painter.
The Catalogue Raisonné comes with a new essay by Dominique de Villepin, contributing a fresh and personal viewpoint on both the man and the painter.
This first volume was officially launched December 4th 2019, at the Librairie d'Art bookshop at Artcurial in Paris, alongside the authors and Dominique de Villepin.
Volumes two and three, now in preparation, will be published in 2021-2022, also by Flammarion.
Link to les éditions Flammarion
Catalogue Raisonné presentation pack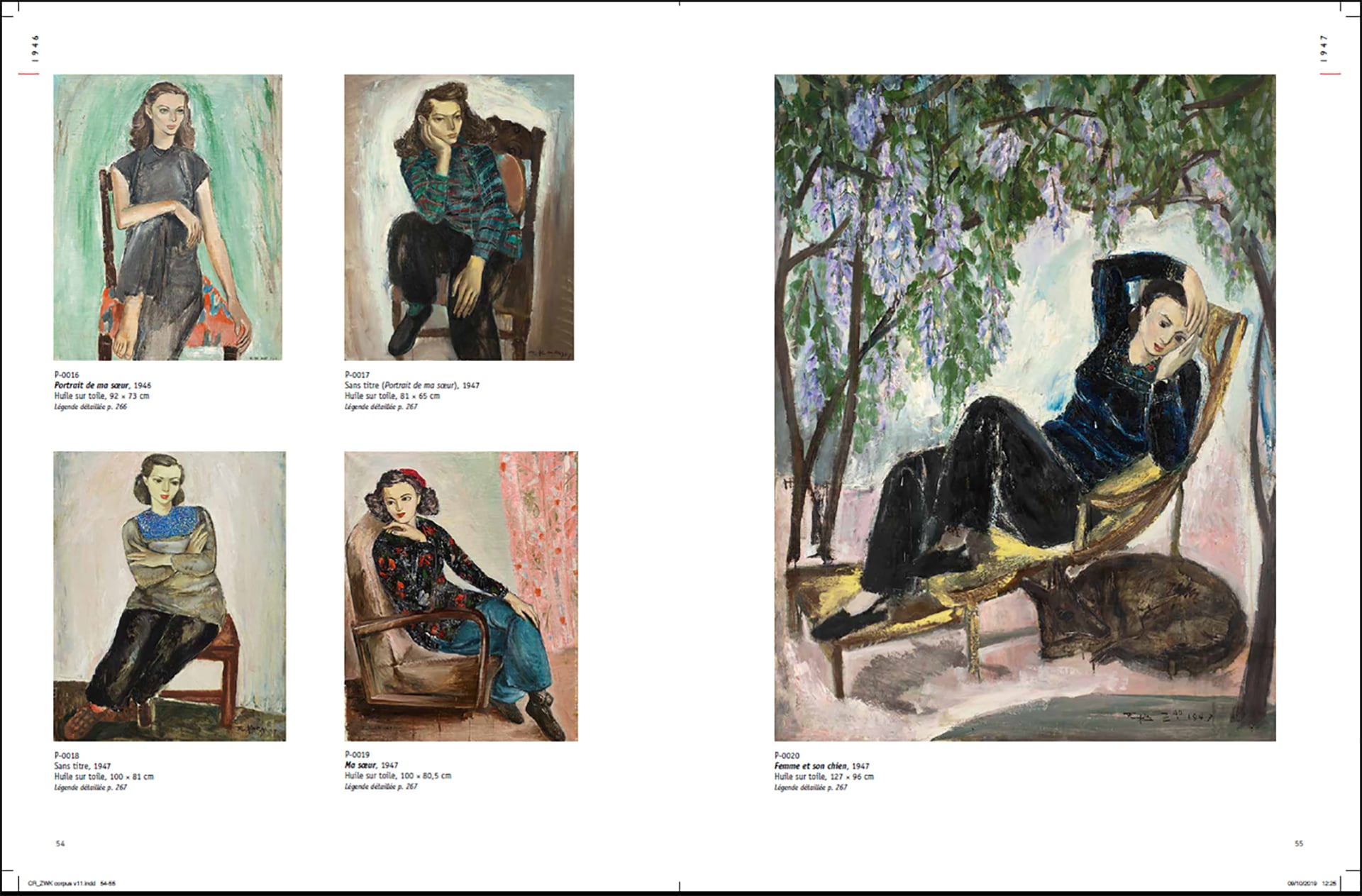 Figurative portraits from the 1940s
Abstract paintings from 1955
Cover of the Catalogue Raisonné of Paintings by Zao Wou-Ki (1935-1958), published by Flammarion