往期展览 23.05.18 Académie des beaux-arts
Appointment by Henri Loyrette of Jean-Marc Bustamante to the seat previously occupied by Zao Wou-Ki at the Académie des beaux-arts.
Jean-Marc Bustamante has been officially appointed to the Académie des beaux-arts on Wednesday May 23rd 2018. During this ceremony celebrated under the dome of the Institut de France, Henri Loyrette has made the appointment speech for Jean-Marc Bustamante before inviting him to do the eulogy, following the established tradition, of this predecessor, the painter Zao Wou-Ki, who died on April 9th 2013.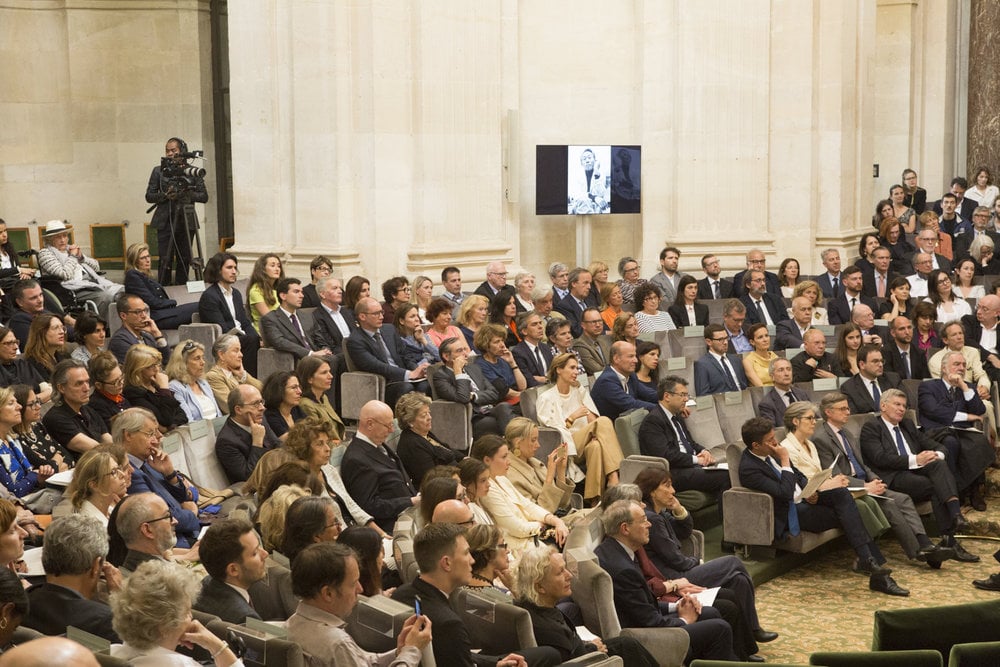 Jean-Marc Bustamante's appointment at the académie des beaux-arts 01. DR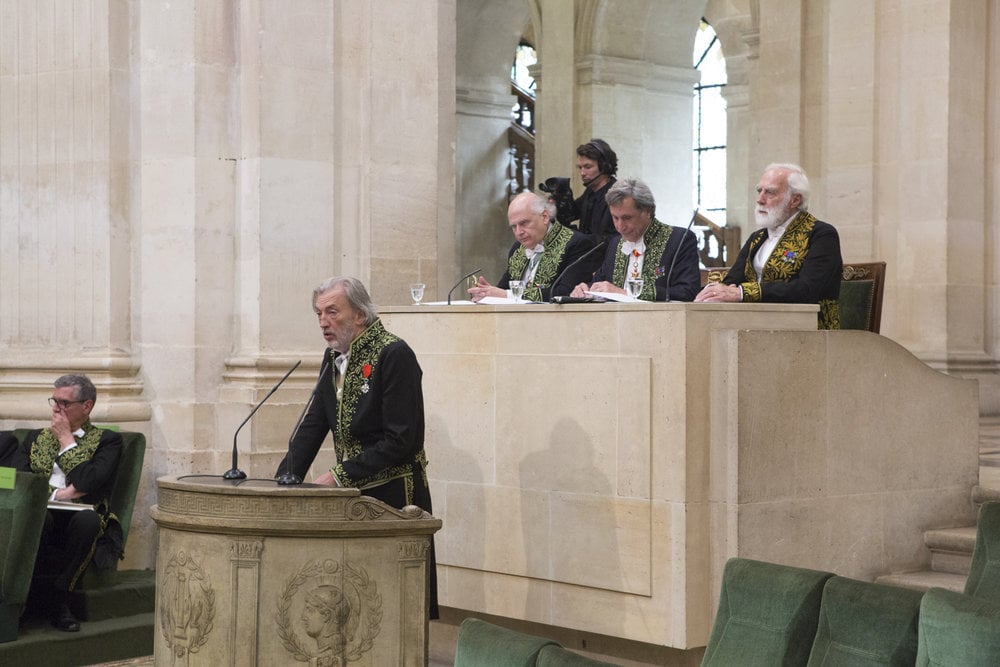 Jean-Marc Bustamante's appointment at the académie des beaux-arts 02. DR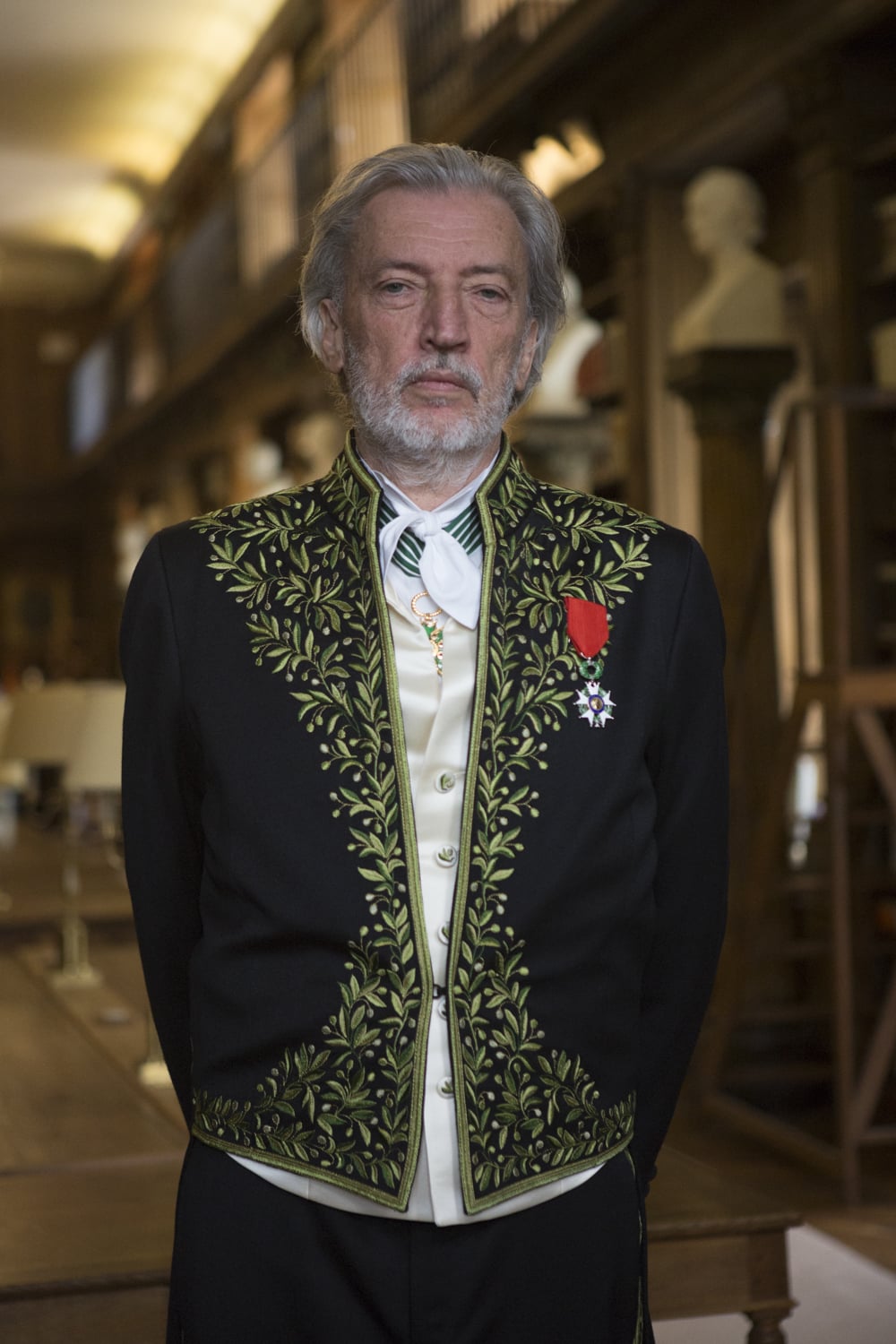 Jean-Marc Bustamante in full academician outfit. DR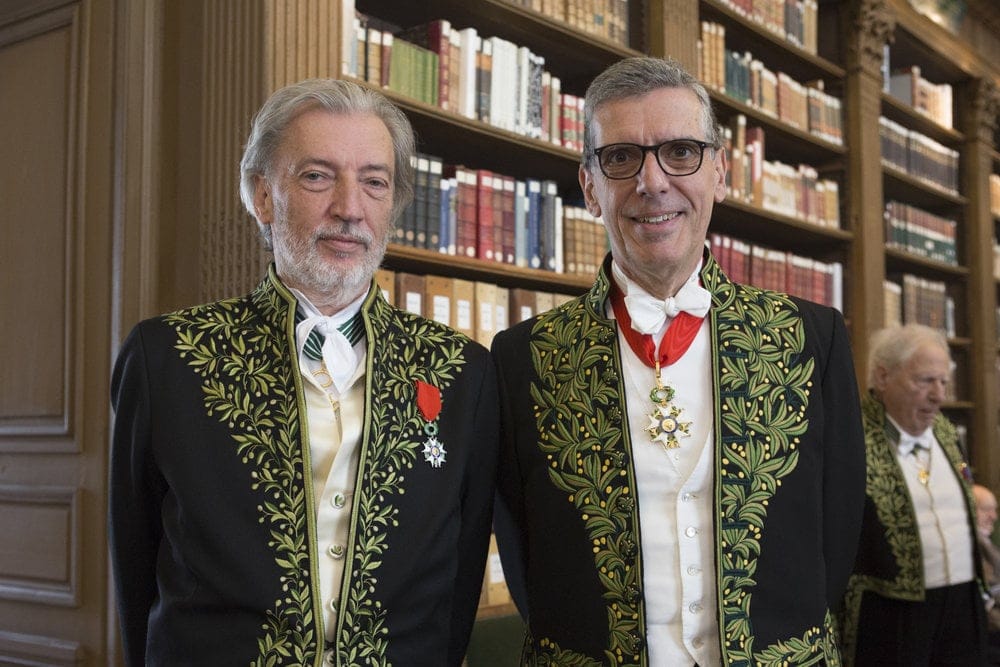 Jean-Marc Bustamante and Henri Loyrette. DR