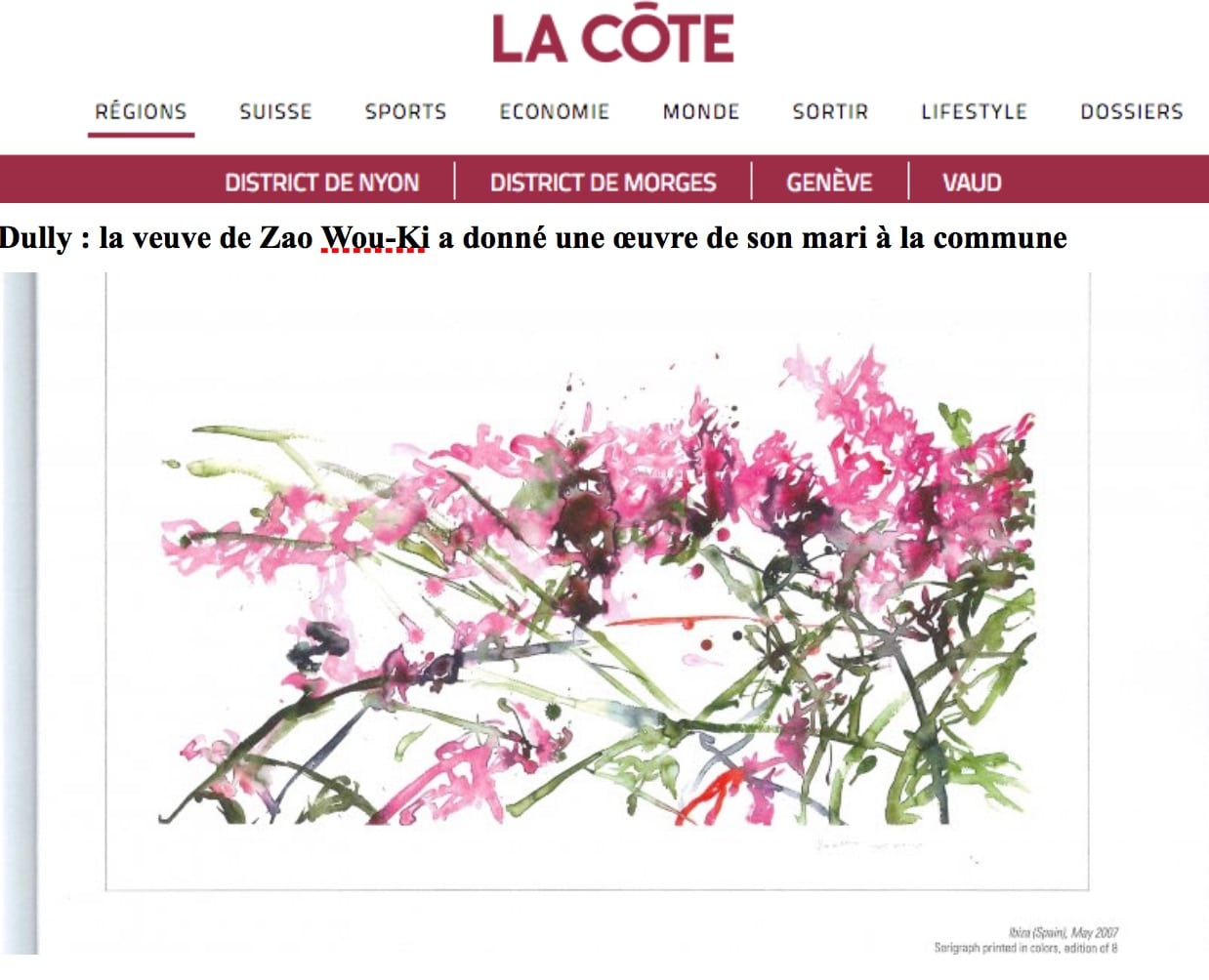 La Côte, « Dully : la veuve de Zao Wou-Ki a donné une œuvre de son mari à la commune »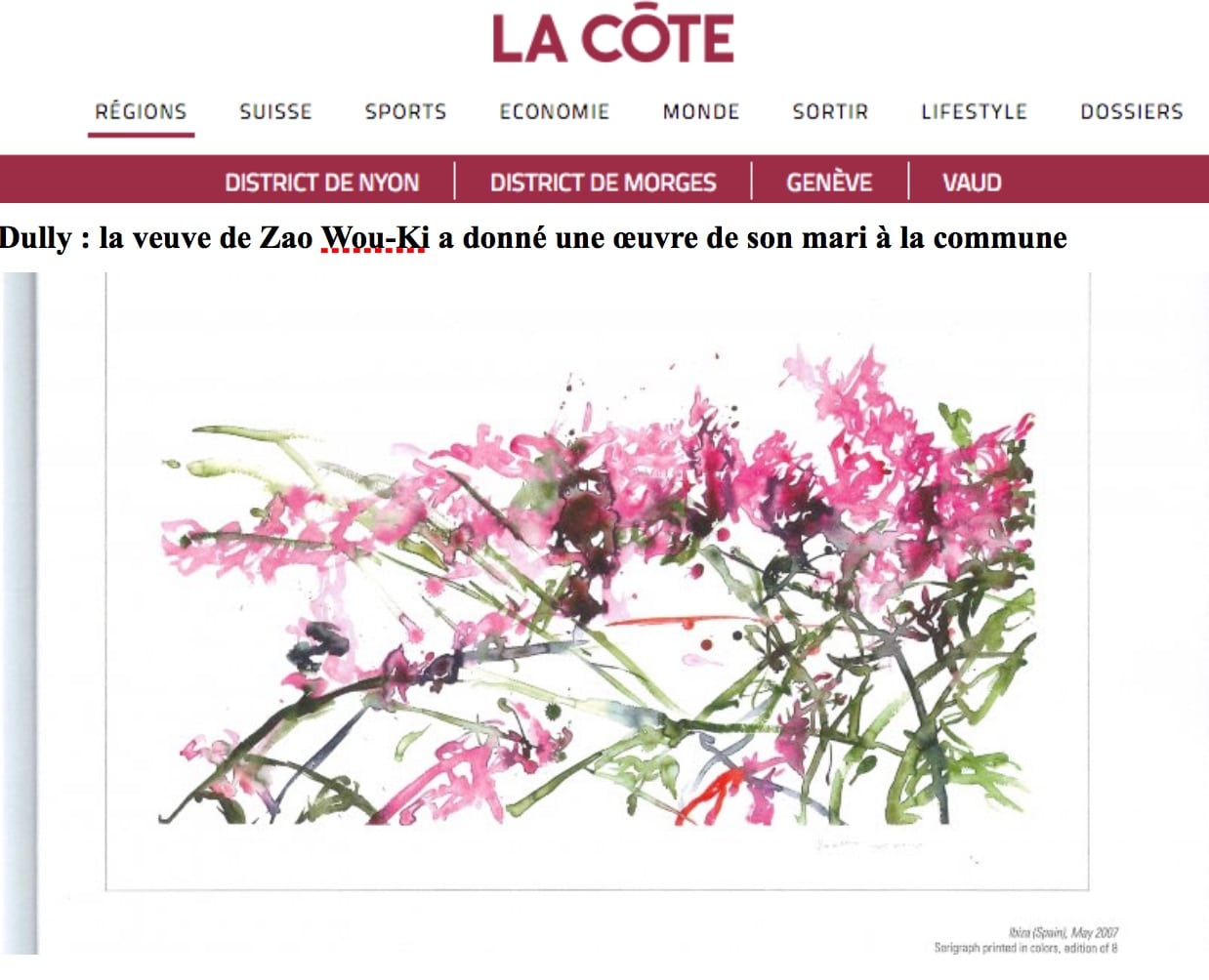 Only eight copies (DR) of the serigraphy have been printed.
Art – A print showing a bougainvillea with fuschia colors proudly reigns on the wall of the municipal Registrar. It is not any print : it is signed by the famous Chinese painter Zao Wou-Ki, who lived the last years of his life in Dully.
« It is an honour. We are both moved and grateful. Zao Wou-Ki was a great artist », says the municipal Officer Joëlle Sala-Ramu. Françoise Marquet, the widow of the famous Chinese painter, has recently made a much appreciated present to the municipality by offering one of the works of the master of lyrical abstraction. He spent in Dully the last three years of his life. The print representing an bougainvillea with fuschia colors is a key element on the walls of the municipal Registrar. Only eight copies of the large format serigraphy have been printed.