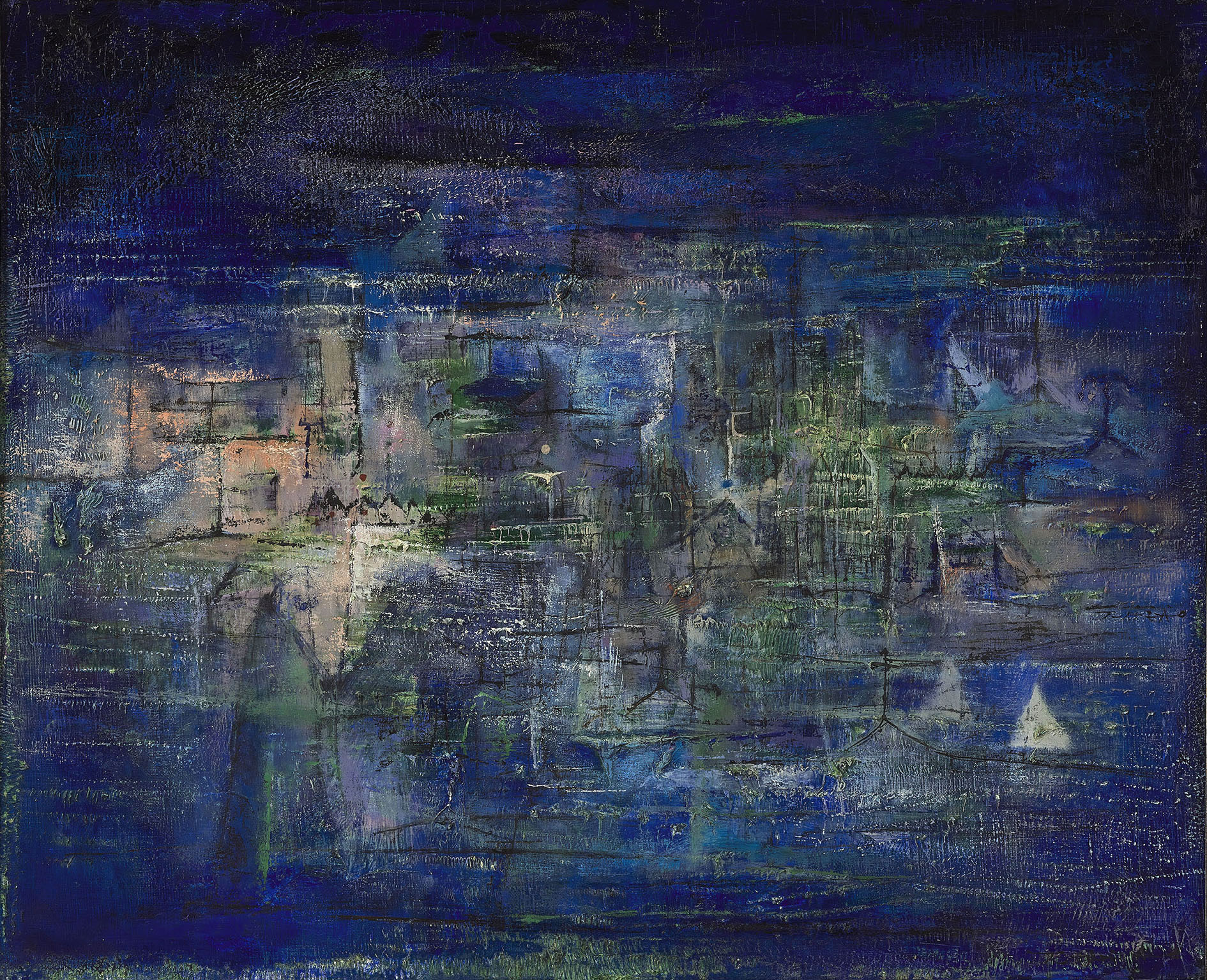 往期展览 13.02.2021 – 09.09.2021 Artizon Museum, Tokyo
Steps Ahead : Artizon Museum Recent Acquisitions
Steps Ahead introduces the Artizon Museum's recent acquisitions to the collection. In recent years, the Ishibashi Foundation has worked to develop its core collection of Impressionist and modern Japanese paintings more fully while expanding the collection's breadth to include works from the early twentieth century (Pablo Picasso, Wassily Kandinsky, Paul Klee), to contemporary art, especially Abstract paintings (Hans Hofmann, Jackson Pollock, Willem de Kooning, Wols, Pierre Soulages, Hans Hartung, Zao Wou-Ki, Yayoi Kusama), and early modern Japanese art. Since opening, we have been gradually introducing our new acquisitions, but others remain yet to be displayed: works by the Cubists painters, drawings by Henri Matisse, Box in a valise by Marcel Duchamp, women Abstract Expressionists (Joan Mitchell, Helen Frankenthaler, Elaine de Kooning, Lee Krasner), Takiguchi Shūzō and Experimental Workshop, contemporary Australian paintings, portrait photographs of artists, and much more. This exhibition of about 208 works, including 100 new acquisitions, provides a view of the Artizon Museum's continuing progress.
The exhibition presents two paintings by Zao Wou-Ki. The first one points out the strong relations between Zao Wou-Ki and Kanichiro Ishibashi (1920-1997), son of the founder of the collection. He acquired nearly a dozen works by the artist, including the 1950 painting exhibited. It became part of the collection of the Ishibashi Foundation when his heirs donated the whole collection to the Foundation after his death in 1998.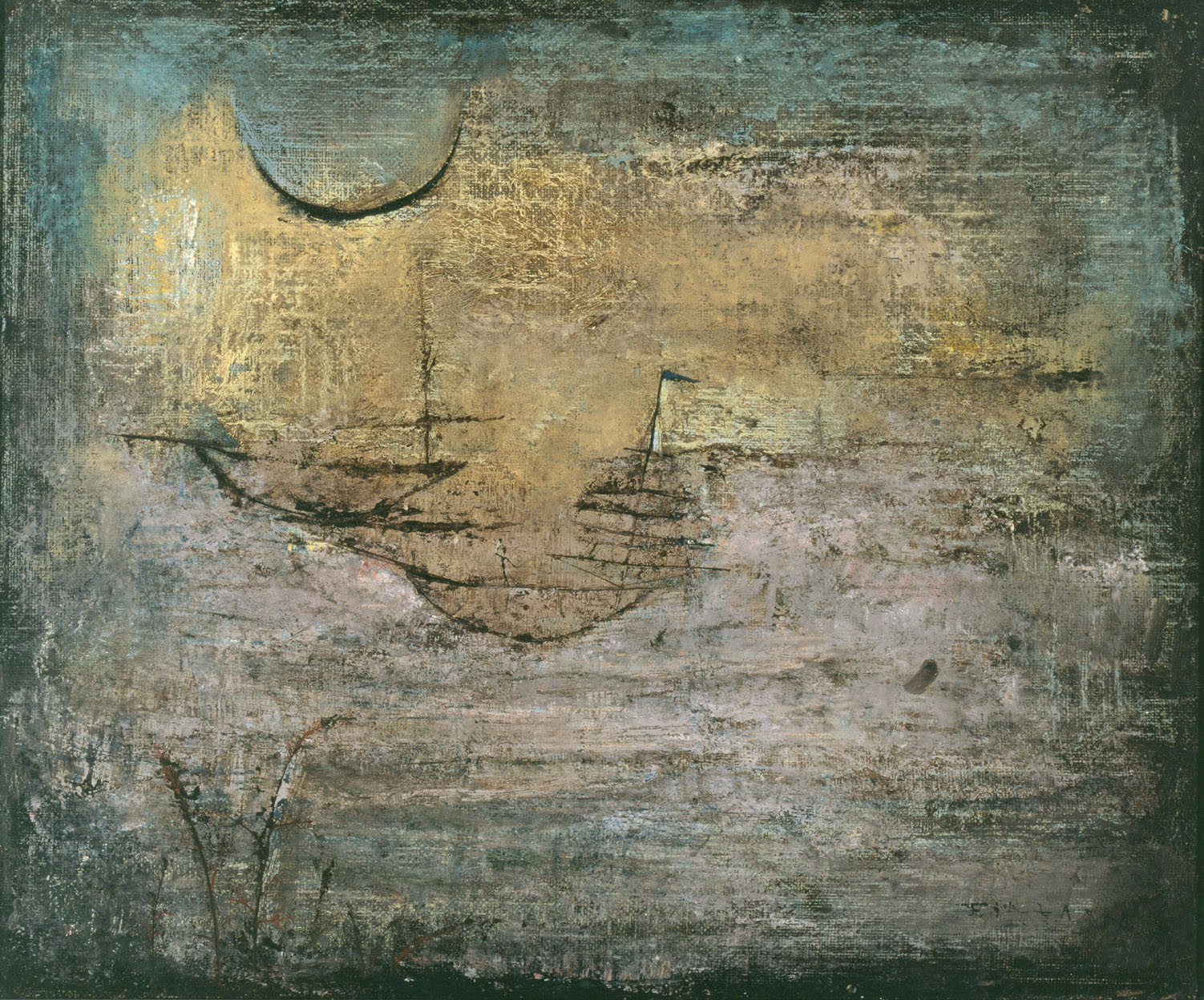 Untitled, 1950, oil on canvas, 37,8 x 46 cm, Ishibashi Foundation, Artizon Museum, Reserved rights
The other oil on canvas on view, Ville engloutie dated 1954, is a 2019 purchase. It completes the collection with an important work from the period of the transition from figuration to abstraction, related to the influence of Paul Klee's painting. This confirms the importance of the collection of the Artizon Museum as the leading museum collection of Zao Wou-Ki's work in Japan and in Asia to date.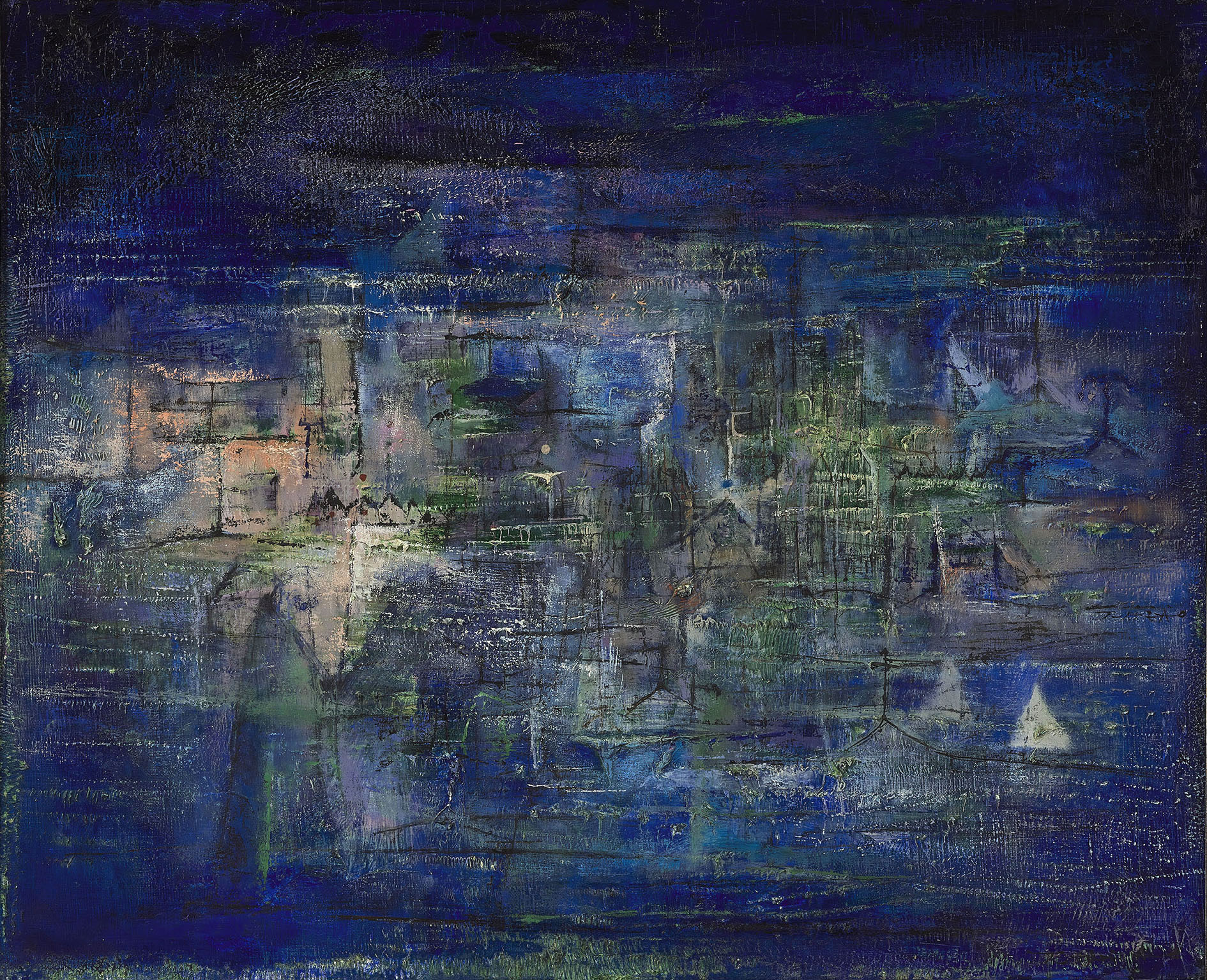 Ville engloutie, 1954, oil on canvas, 60 x 73 cm, Ishibashi Foundation, Artizon Museum, Reserved rights