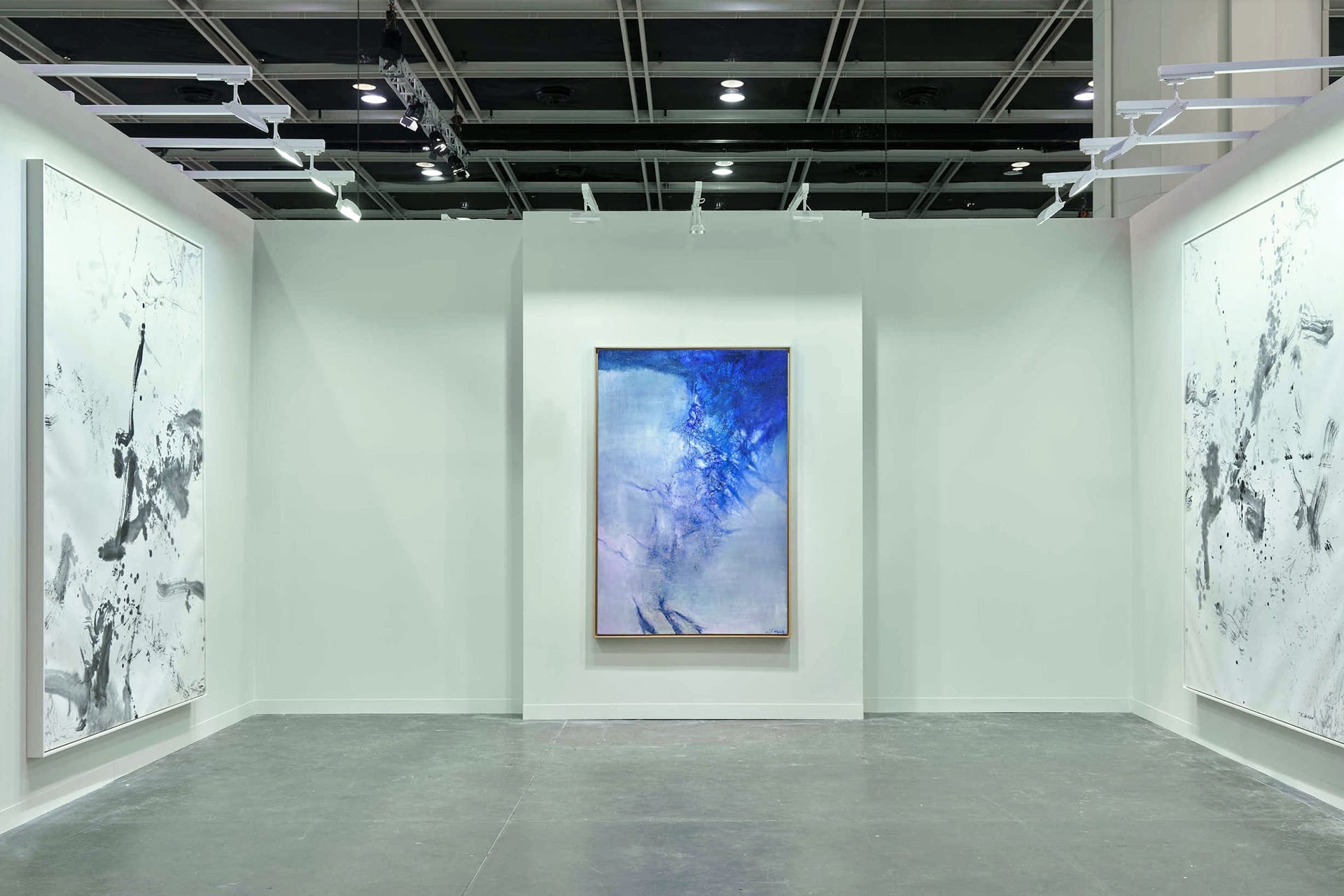 往期展览 01.11.2020 – 31.12.2020
Works by Zao Wou-Ki exhibited in galleries
Spotlight by Art Basel is one of the first art fairs to be physically held in Hong Kong since the beginning of the worldwide pandemic. Levy Gorvy has chosen to pursue his commitment to Zao Wou-Ki's work by exhibiting three major works belonging to private collections. It is the occasion to highlight Zao Wou-Ki's works from the 2000s that have nothing to envy to already well known iconic paintings of the 60s.
Around the painting entitled 21.11.2003 (195 x 130 m), two large inks on paper, over 2.7 m high, evidence Zao Wou-Ki's mastery of India ink which he achieved in his later years.
Public exhibition from November 26th to 30th 2020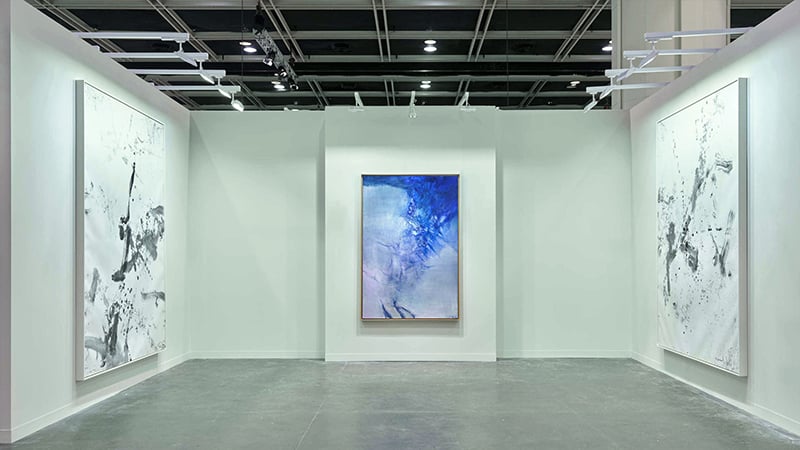 Lévy Gorvy Spotlight Art Basel Hong Kong. Courtesy Lévy Gorvy
Villepin Gallery for its part focuses on artists from all horizons who participated in what has been called the second school of Paris after World War II in the collective exhibition entitled The Art of Hope: New School of Paris from November 23rd 2020 to April 23rd 2021.
It exhibits works by Hans Hartung, Serge Poliakoff, Georges Mathieu, Jean Dubuffet, Nicolas de Staël, Pierre Soulages and Zao Wou-Ki. What these artists have in common is that they chose Paris as city of adoption and working place, also sharing their research for a non-figurative art.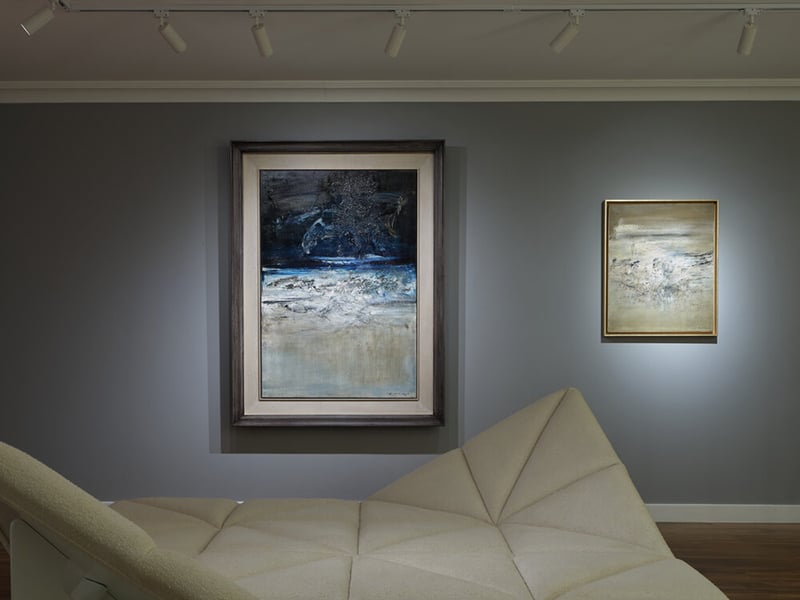 The Art of Hope. Zao Wou-Ki. Courtesy Villepin Gallery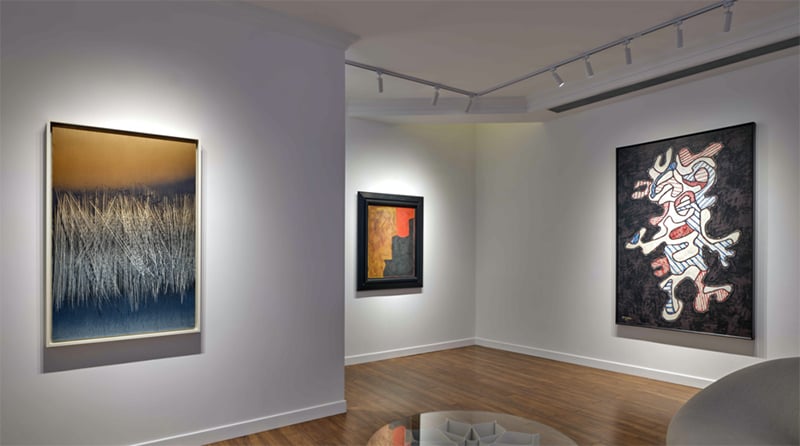 The Art of Hope. Hans Hartung, Serge Poliakoff, Jean Dubuffet. Courtesy Villepin Gallery