Covid-19 epidemic has unfortunately forced most of French and European museums to close their doors for an indefinite period.
Many works by Zao Wou-Ki were exhibited on their walls and we propose that you visit them through photos or thanks to virtual tours when it is possible.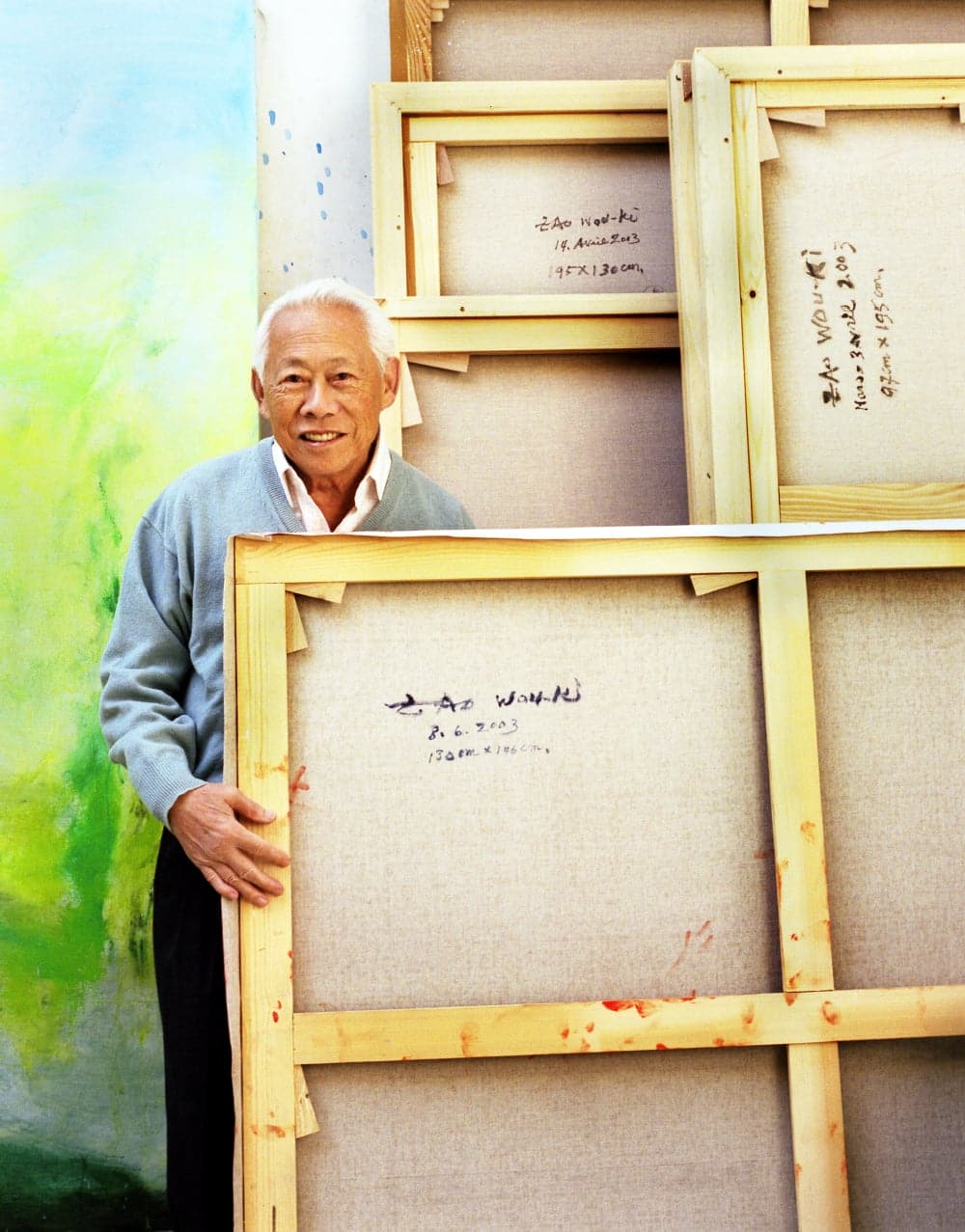 The Zao Wou-Ki Foundation works to promote the life and art of the painter Zao Wou-Ki (1920-2013).
Through its work, the Foundation honors the artist, safeguards his art and provides education to ensure the transmission of his creative vision to a younger generation.
Zao Wou-Ki in his studio, 2003. Photo by Dennis Bouchard