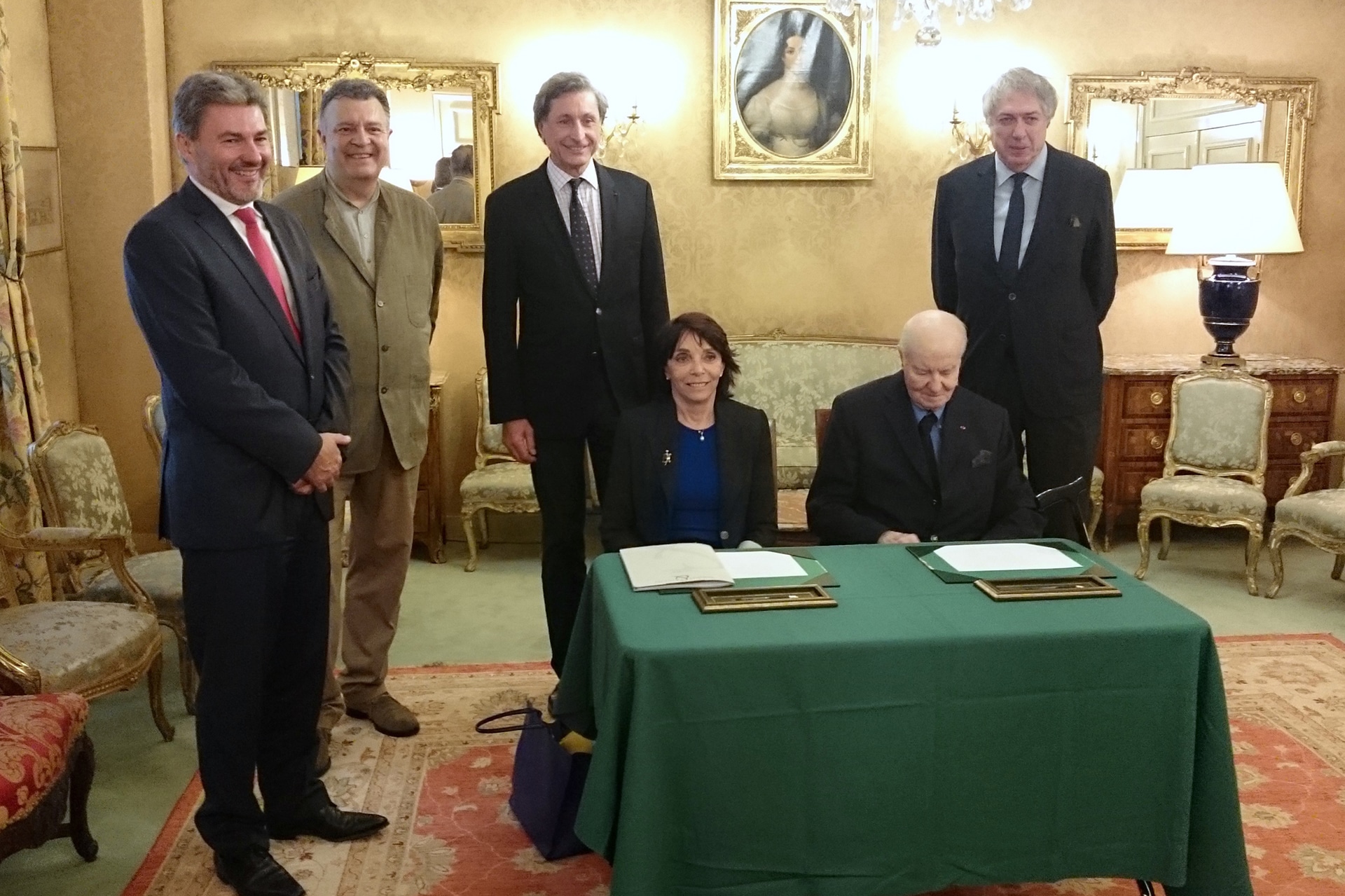 Donation to the Academy of Fine Arts
On June 24th, the deed of a book of drawings was signed over to the Institut de France in Paris. The donated book comprises eight academies in ink from 1948-1949 and Zao Wou – Ki 's academician prize from the Academy of Fine Arts, where he was a member since his election in 2002.
The deed was signed by his wife Françoise Marquet-Zao and the perpetual Secretary of the Academy of fine arts M. Arnaud D'hauterives (seated), in the presence of MeDaudruy, notary, Me Gashi-Catalot, executor of the artist, Mr. Patrick de Carolis, Director of the Musée Marmottan-Monet, who will receive the works and Erik Desmazières, President of the Academy of Fine Arts.