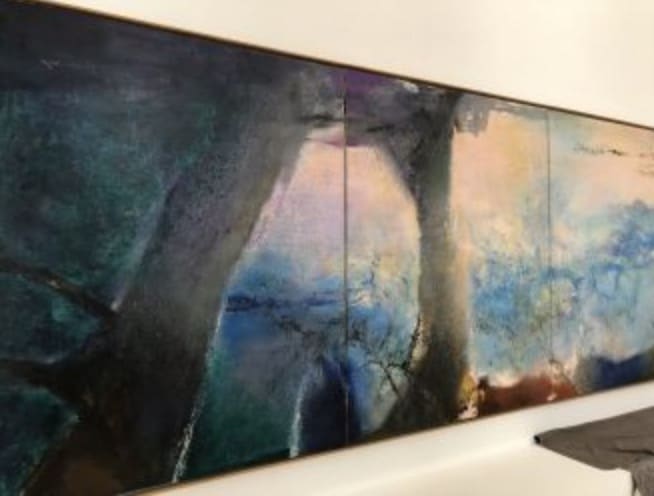 Judith Benhamou-Huet Reports, « Zao Wou-Ki: an exhibition in Paris of large-scale pieces by the Chinese artist that resemble American abstract paintings » by Judith Benhamou-Huet
It's a revelation. The Musée d'art Moderne de la Ville de Paris is presenting an exceptional exhibition dedicated to the large-scale works (up to 6 metres in length) of the painter Zao Wou-Ki, a practice he started in the 1950s.
Born in China in 1920, he died in Paris in 2013 and it's fair to say that he's now considered an eminent figure in the history of post-war French painting.