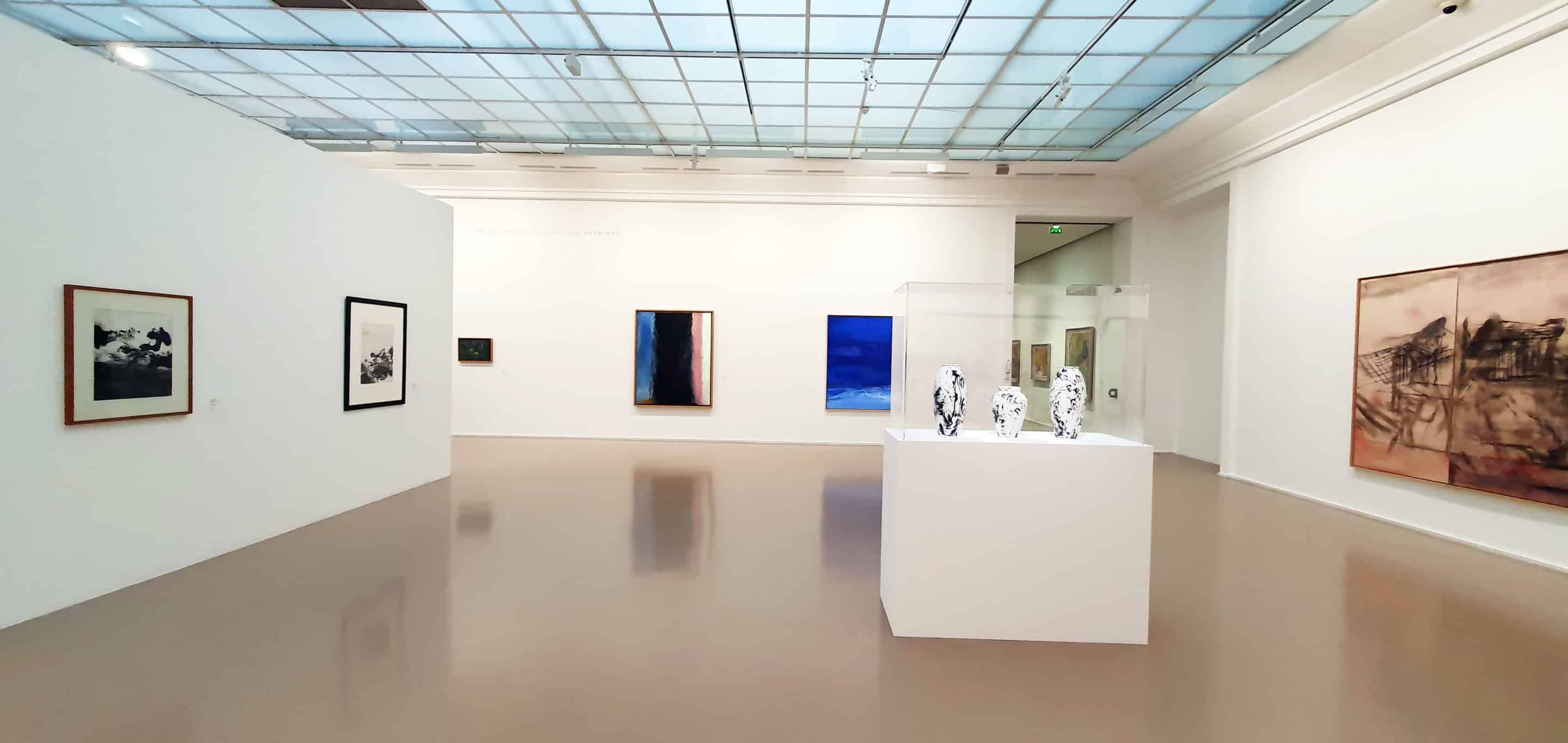 Zao Wou-Ki donation room at the Musée d'Art Moderne de Paris. All rights reserved
Events Starting April 14, 2023
Presentation of the exceptional donation at the Musée d'Art Moderne de Paris
It is as part of the new presentation of its permanent collections that the Musée d'Art Moderne de Paris now exhibits a large collection of works by Zao Wou-Ki, to which a whole room has been dedicated. Featuring emblematic and high-quality works, this ensemble traces the artistic career of Zao Wou-Ki from 1946 to 2006, highlighting his aesthetic and formal research, as well as his influences and the evolution of his technique.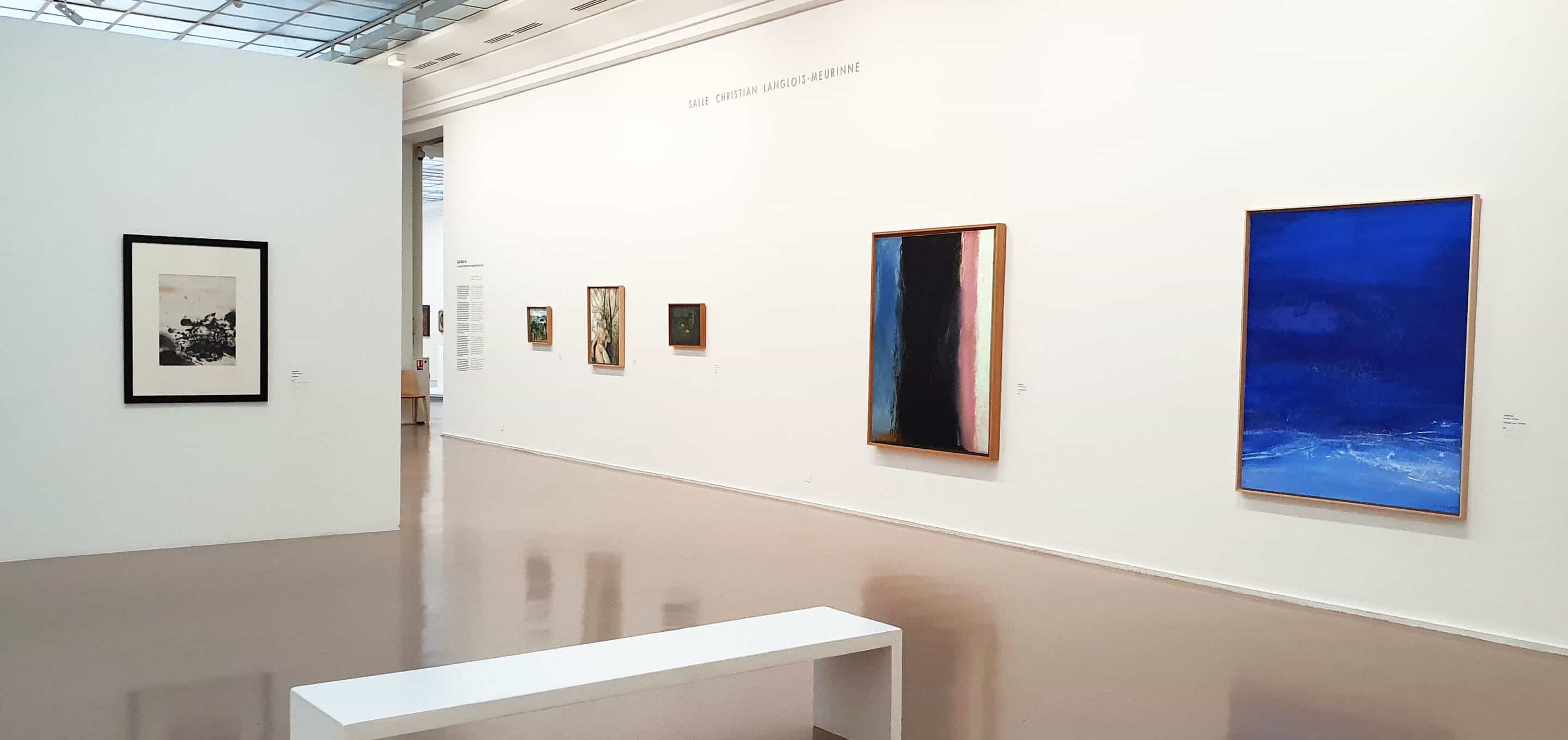 New room dedicated to Zao Wou-Ki at the Musée d'Art Moderne de Paris with figurative works and Tributes to Matisse and Jean. All rights reserved
Next to the great painting dated 1968 acquired in 1971 by the curator Jacques Lassaigne, this exhibition reveals to the public the nine works recently received by the museum, result of the generous donation made by Françoise Marquet-Zao evidencing the evolution of the painter's career. The oldest painting dates from 1946 and was painted by the artist while still living in China: Paysage Hangzhou (oil on canvas, 38.2 x 46.3 cm). A nude from 1949 and a still life from 1950 emphasize the assimilation of European motifs and their treatment in a personal style.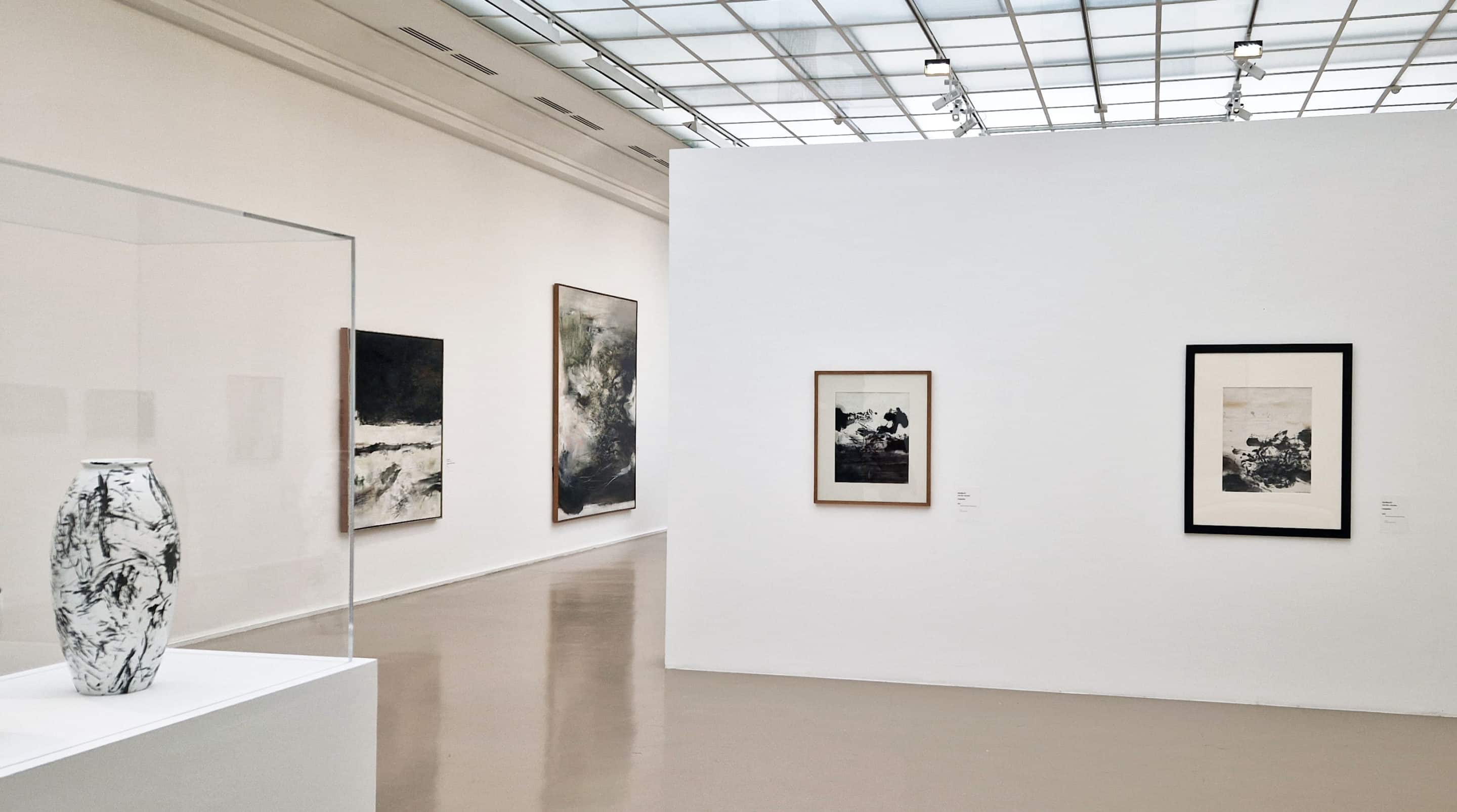 New room dedicated to Zao Wou-Ki at the Musée d'Art Moderne de Paris with inks on paper and the Tribute to my brother Wou-Wei dated 1979. All rights reserved
Completing Françoise Marquet-Zao's first donation in 2018, which included a large ink from 2006, seven original porcelain vases and the iconic Homage to Matisse I – 02.02.86 (1986, oil on canvas, 162 x 130 cm), this new ensemble confirms the importance of Zao Wou-Ki within the collections of the Musée d'Art Moderne which now owns one of the most complete of French public collections, with 11 paintings, 4 inks, 4 prints and 7 vases. This permanent exhibition also reflects the continued strong interest of the public for the French artist of Chinese origin, to whom the Musée d'Art Moderne had dedicated an exhibition in 2018-2019 : Space is silence.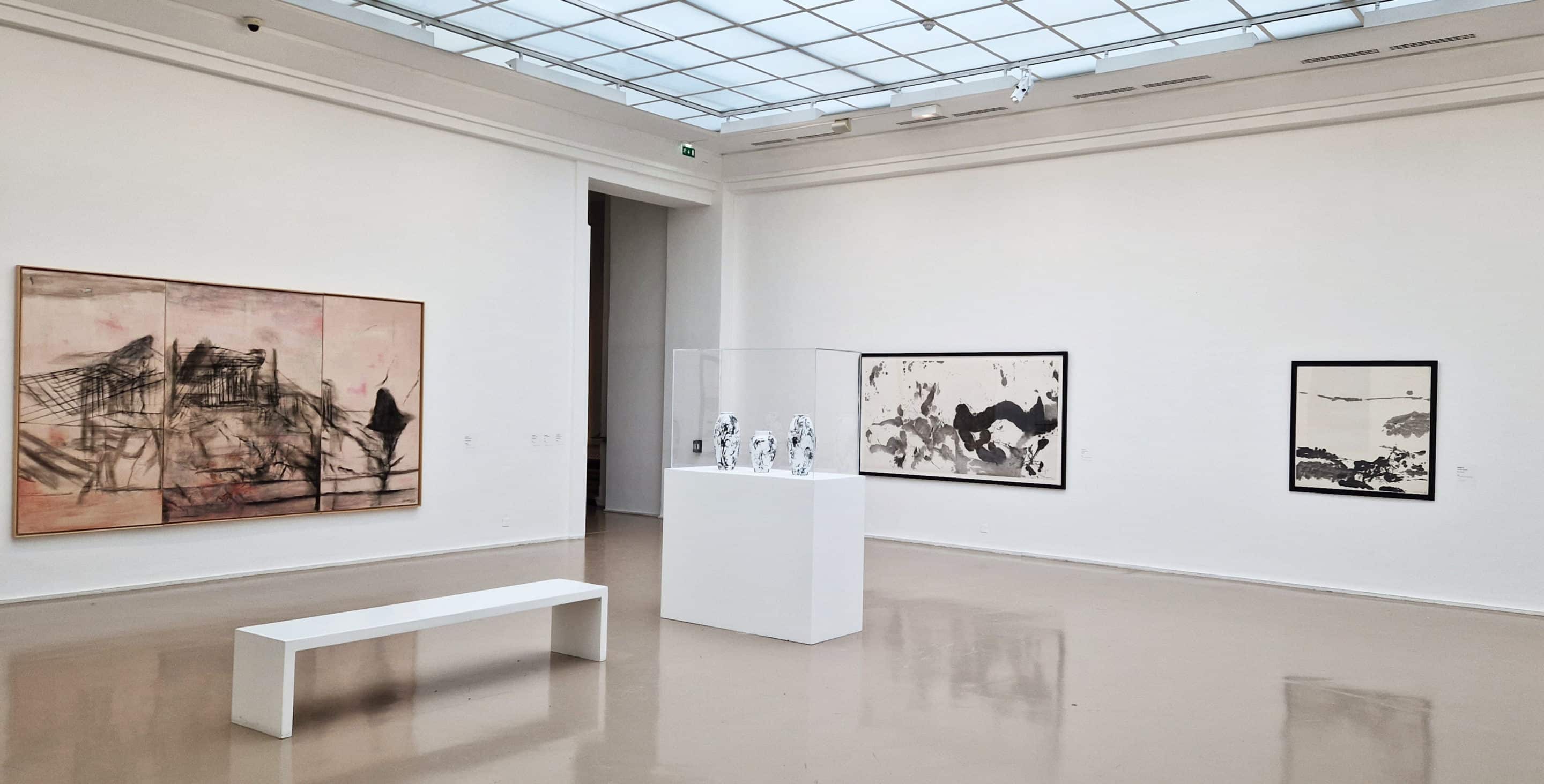 New room dedicated to Zao Wou-Ki at the Musée d'Art Moderne de Paris with the triptych The Temple of the Han and the inks. All rights reserved