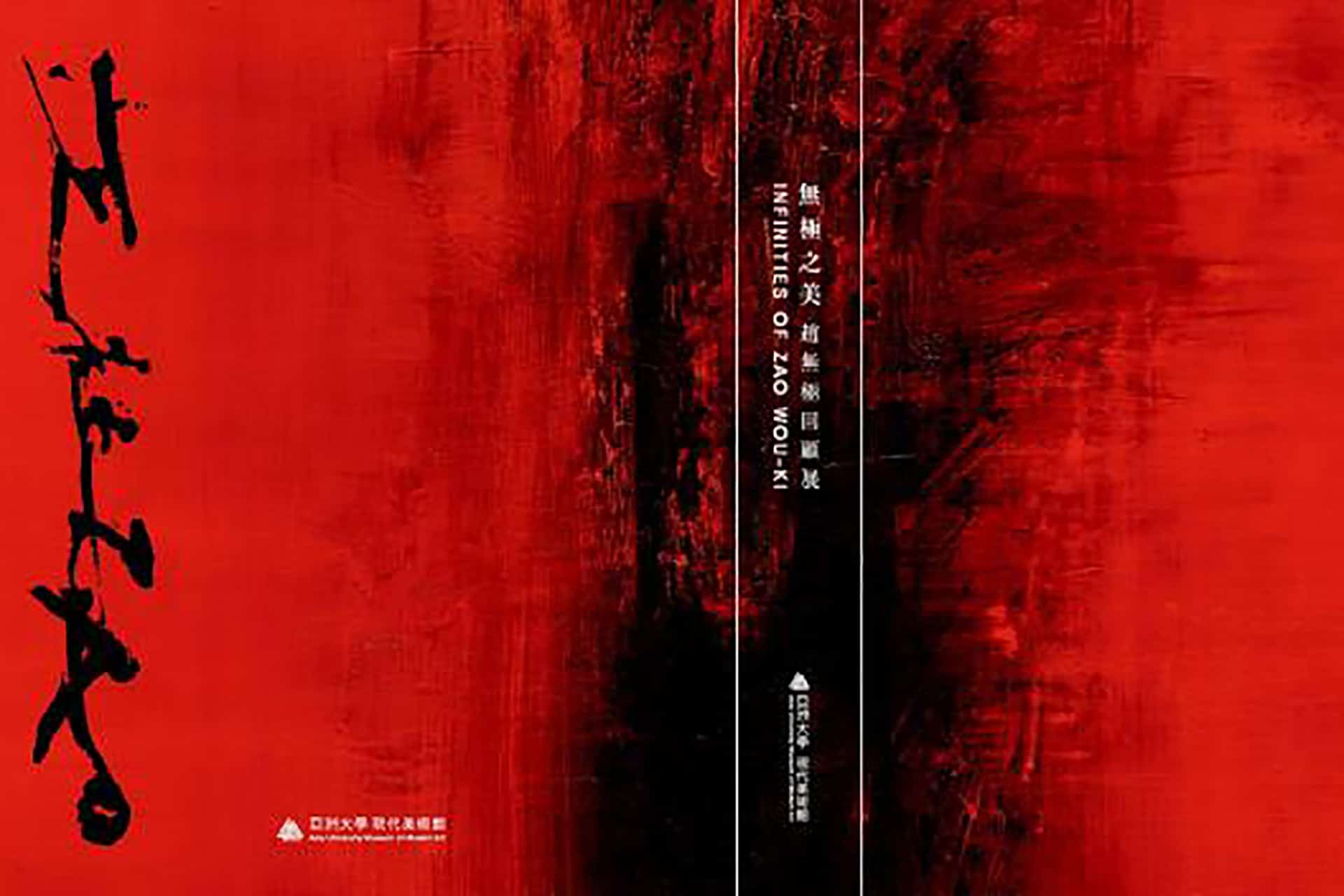 Past Exhibition 15.09.17 – 18.05.18 Asia University Museum of Modern Art de Taichung
Publication of Infinities of Zao Wou-Ki, exhibition catalogue of the Asia University Museum of Modern Art
The retrospective of the Asia University Museum of Modern Art is accompanied by a catalogue of 216 pages, showing the works exhibited and other existing works that are mentioned in texts written by Pr. Joseph Wang (Ph. D. Art and Archaeology, Université Paris-Sorbonne and former professor at the National Taiwan Normal University), Yann Hendgen (art Director of the Fondation Zao Wou-Ki), Melissa Walt (Research associate at the Colby College in Waterville, Maine), Ankeney Weitz (Professor at the Colby College in Waterville, Maine) and Jade Lu (curator at the Asia University Museum of Modern Art and in charge of Zao Wou-Ki exhibition).
The catalogue, the exhibition design and visual communication elements of the exhibition have been created by a young team of very talented Taiwanese graphists Pu Cheng Yu and Lee Yi Hsin.
Cover of the catalog of the Asia University Museum of Modern Art by Pu & amp; Yi
Cheng Yu Pu, a Taiwan graphic designer, is specialized in creating exhibition overall visual identity and his design work includes posters, catalogues, product packaging and so on. Chen's well experiences in exhibition projects and his study of humanity and sociology have made his design work outstanding in expressing cultural perspectives.
Cheng has collaborated with organizations, such as Fondation Zao Wou-Ki, Kunsthistorisches Museum (Vienna), National Palace Museum (Taipei), National Museum of History (Taipei) and Asia University Museum of Modern Art, and also created design work for artists, including Zao Wou-Ki, Nara Yoshitomo, Lin Show Yu, Li Hongbo, Nick Dong, Bill Viola and Aron Demetz.
Ivy, Lee Yi Hsin (1985-)
Art exhibition coordinator & Editor
Email: nishiy3@gmail.com
Lee Yi Hsin, graduated from the Arts Administration and Cultural Policy at Goldsmiths, University of London, has been engaged in art exhibition projects for about 10 years. Lee is well-experienced in executing exhibition projects, most of which are mainly international touring exhibitions, such as Andy Warhol, Alphonse Mucha: Art Nouveau & Utopia, Gaudi: the god of architecture, Camille Pissarro: Family and Friends-Master artworks from the Ashmolean Museum and Splendor of the Baroque and Beyond: Great Habsburg Collectors–Masterpieces from the Kunsthistorisches Museum Vienna. Besides executing exhibition projects, Lee is also an exceptional exhibition catalogues editor, and has edited many great exhibition books including the latest one, Infinities of Zao Wou-Ki.