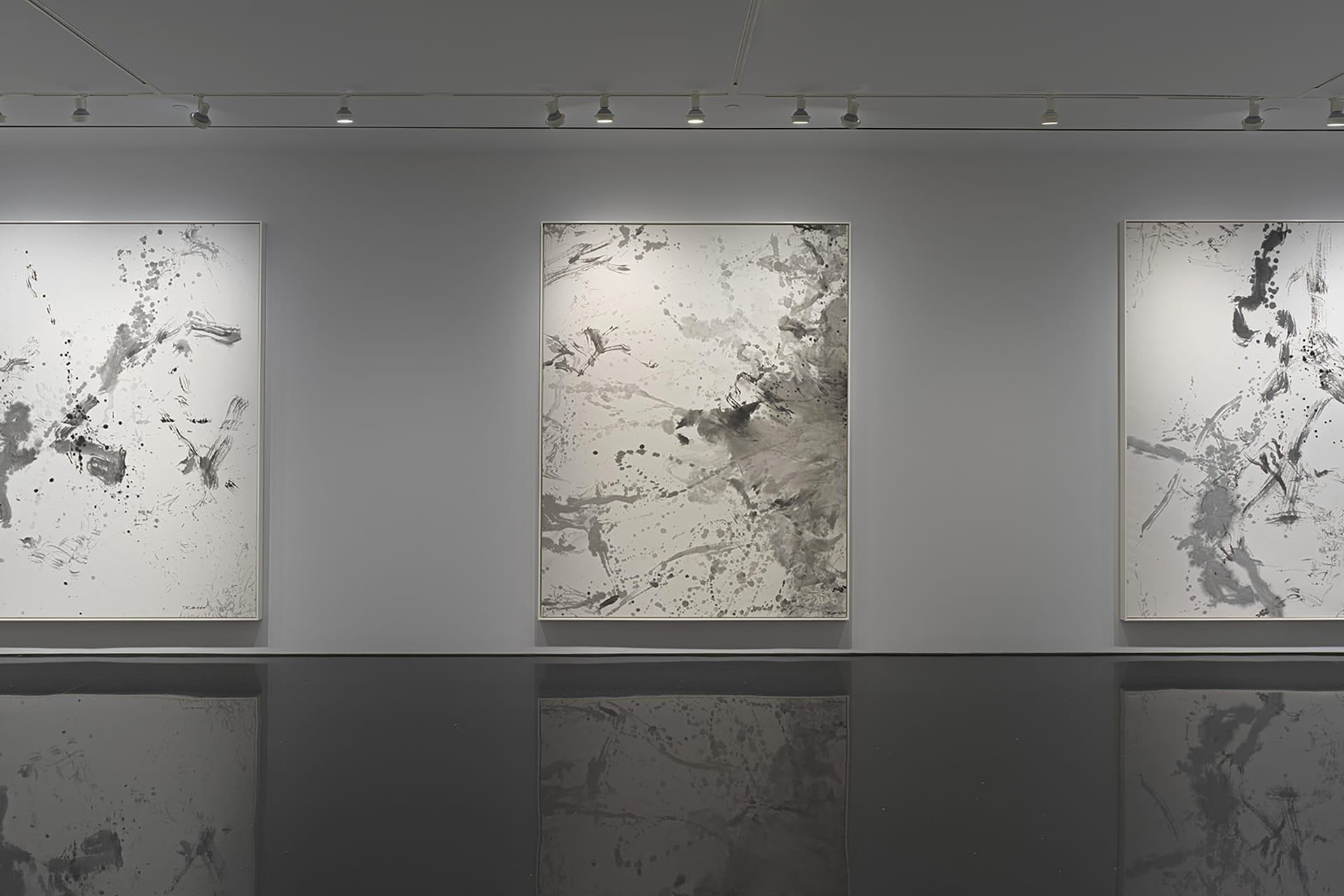 « Zao Wou-Ki » at the Gagosian Gallery in New York
The Gagosian Gallery in New York will present a set of very large ink works on paper painted by Zao Wou-Ki in his country home workshop in the summer of 2006.
These works painted in series show the extreme mastery of the artist at the end of his life: here he uses the ancestral technique of Chinese ink painting learnt as a child and which he gradually rediscovered in the 1970s, adding to it the freedom of movement and the taste of large formats inherited from American action painting.
Painted on the floor, these works reflect the fusion of the artist and his work, his immersion during their creation.
This unique exhibition is placed under the sign of friendship. It is dedicated to I.M. Pei, who died last May and who was a longtime companion to Zao Wou-Ki.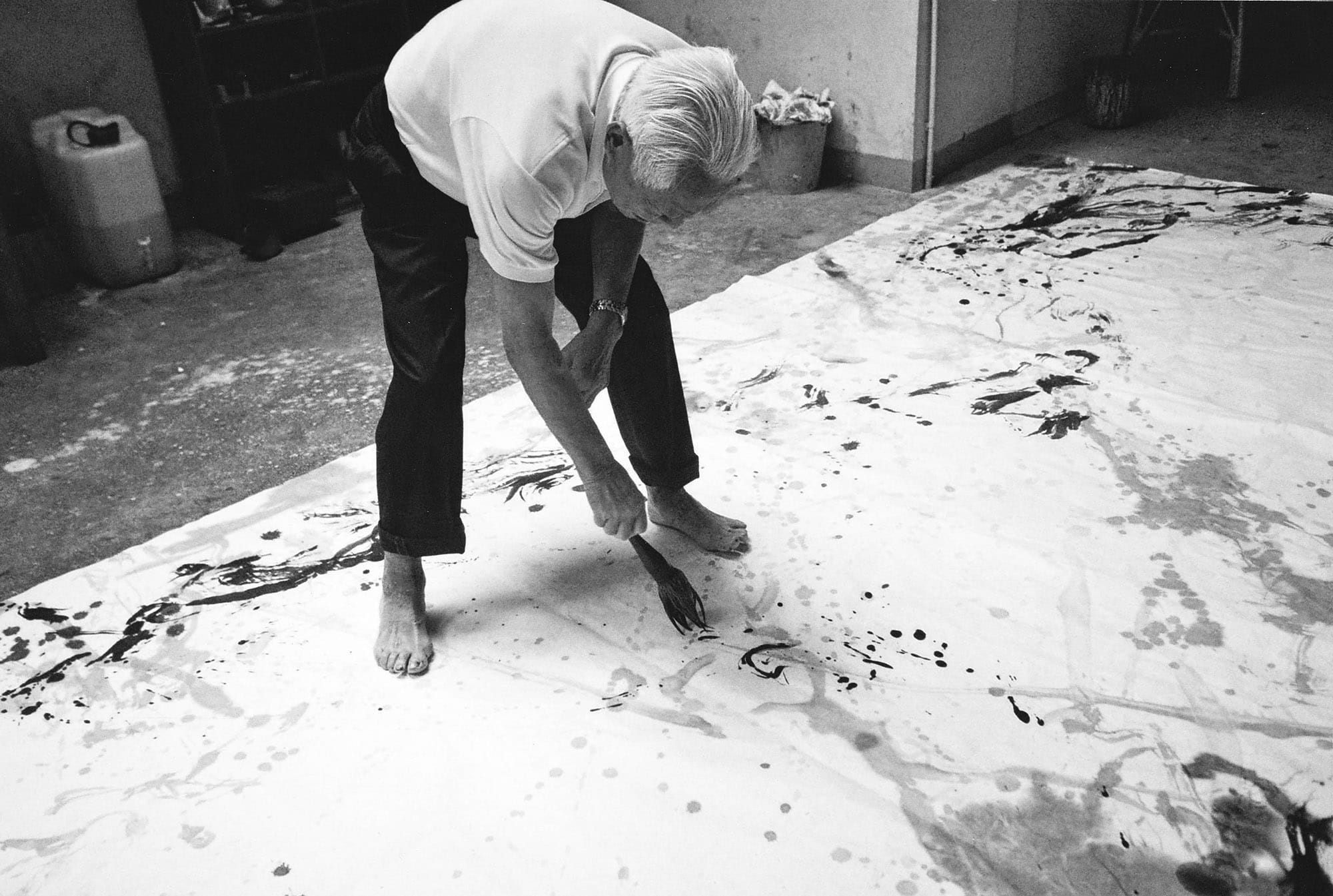 Zao Wo Ki in his atelier. Photo: Françoise Marquet. All rights reserved
India inks in the atelier. Photo: Françoise Marquet. All rights reserved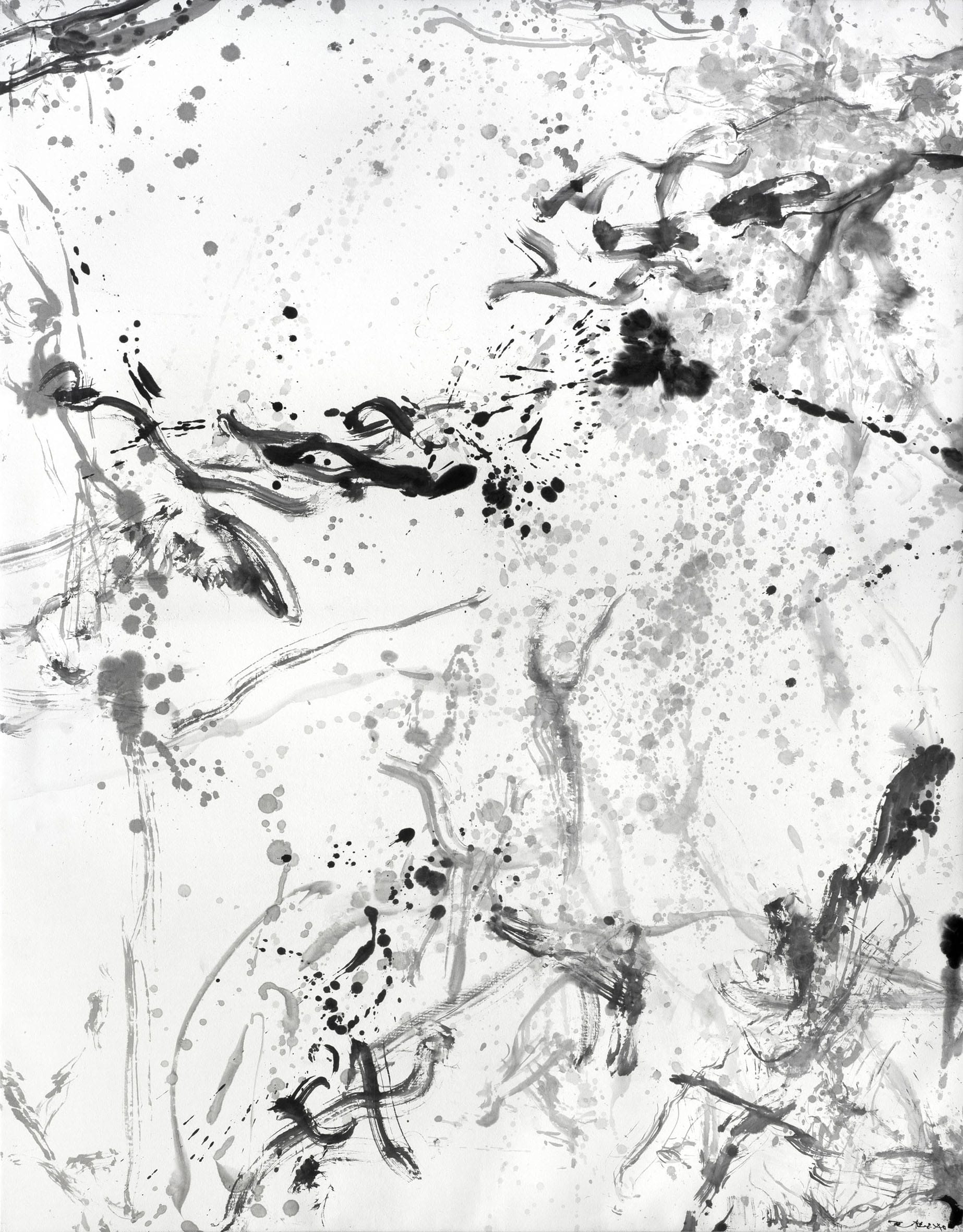 India ink, 2006 (271 x 213 cm). Photo: Antoine Mercier. All rights reserved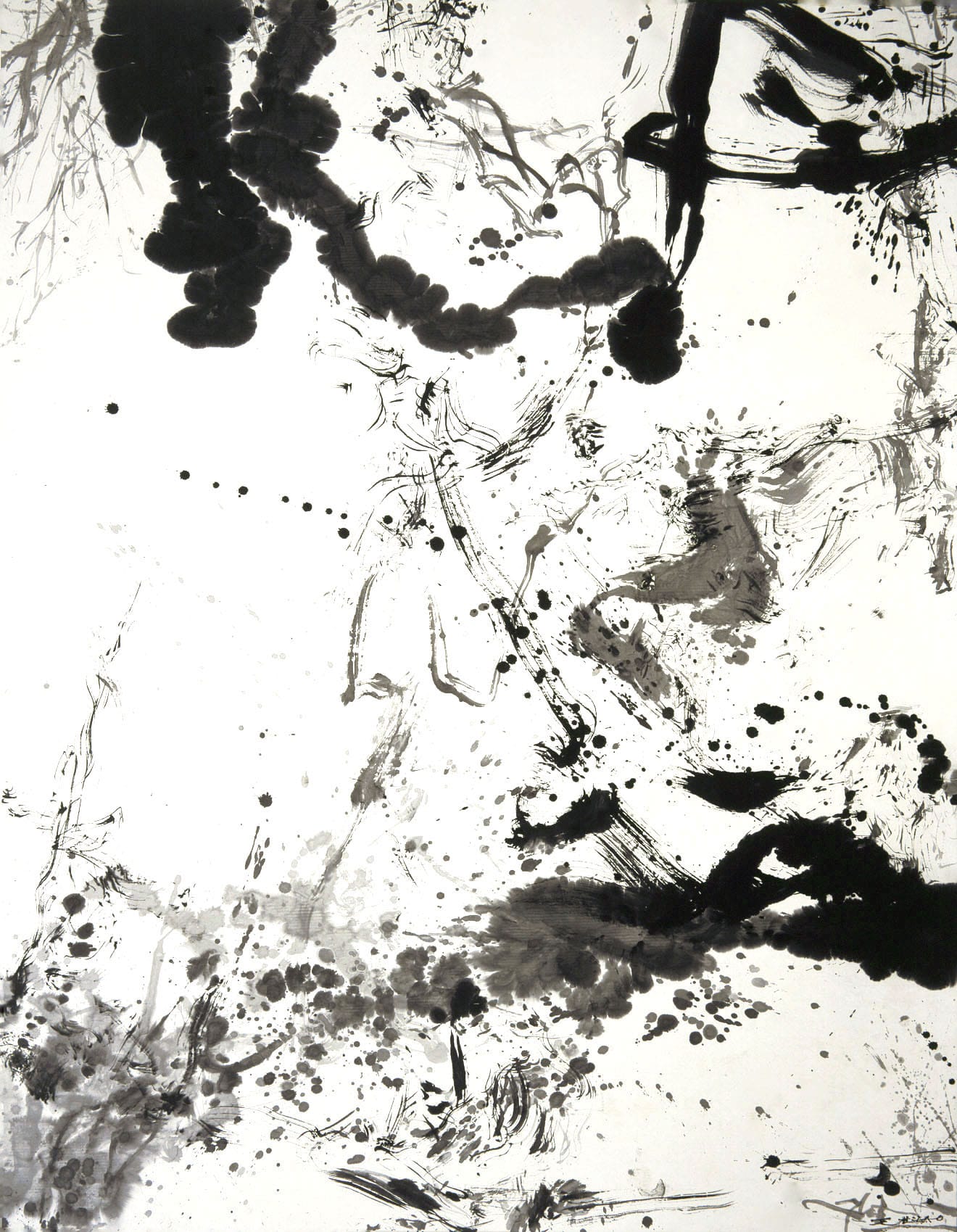 India ink, 2006 (274,5 x 213,5 cm). Photo: Dennis Bouchard. All rights reserved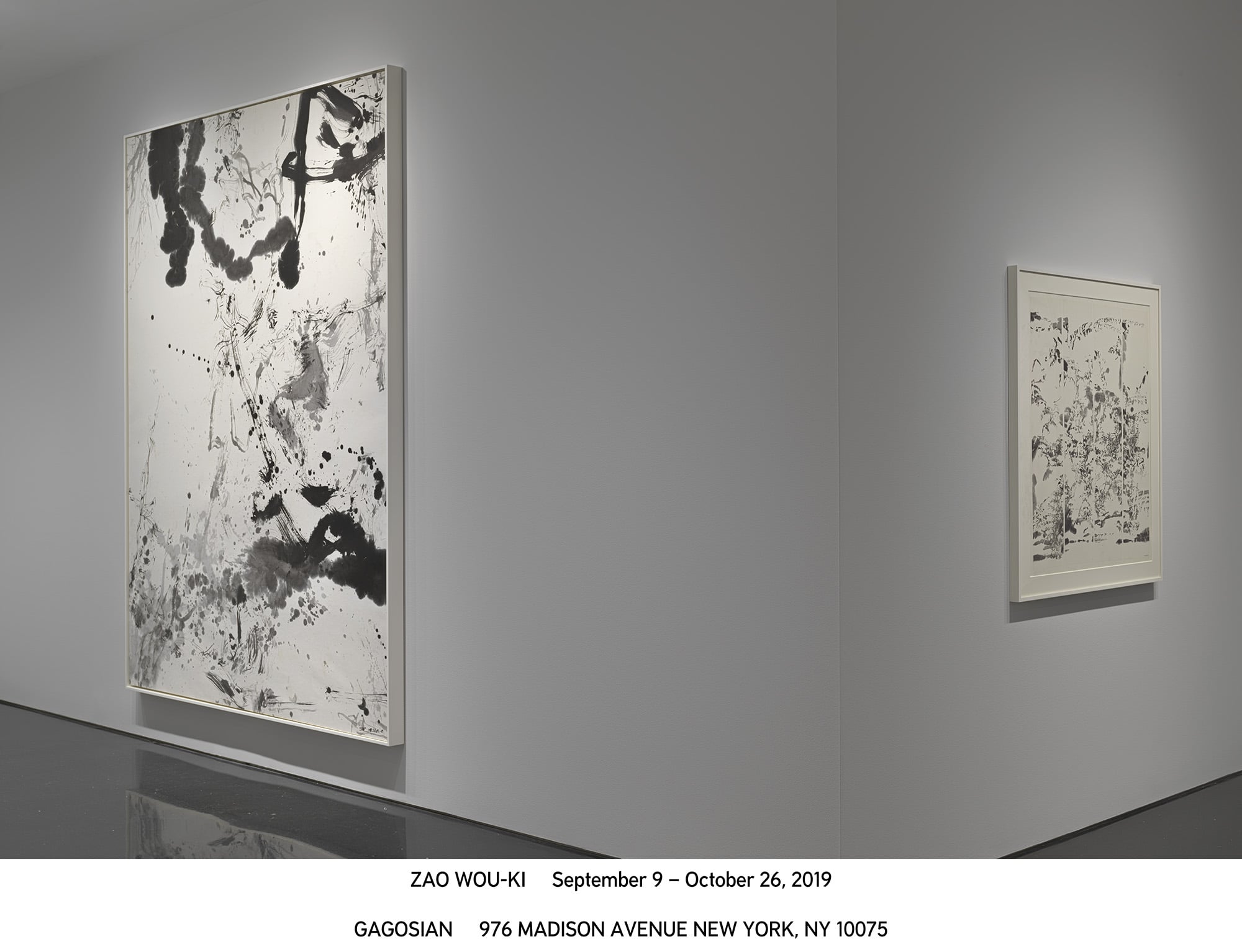 « Zao Wou-Ki » at the Gagosian Gallery in New York. Photo: Gagosian Gallery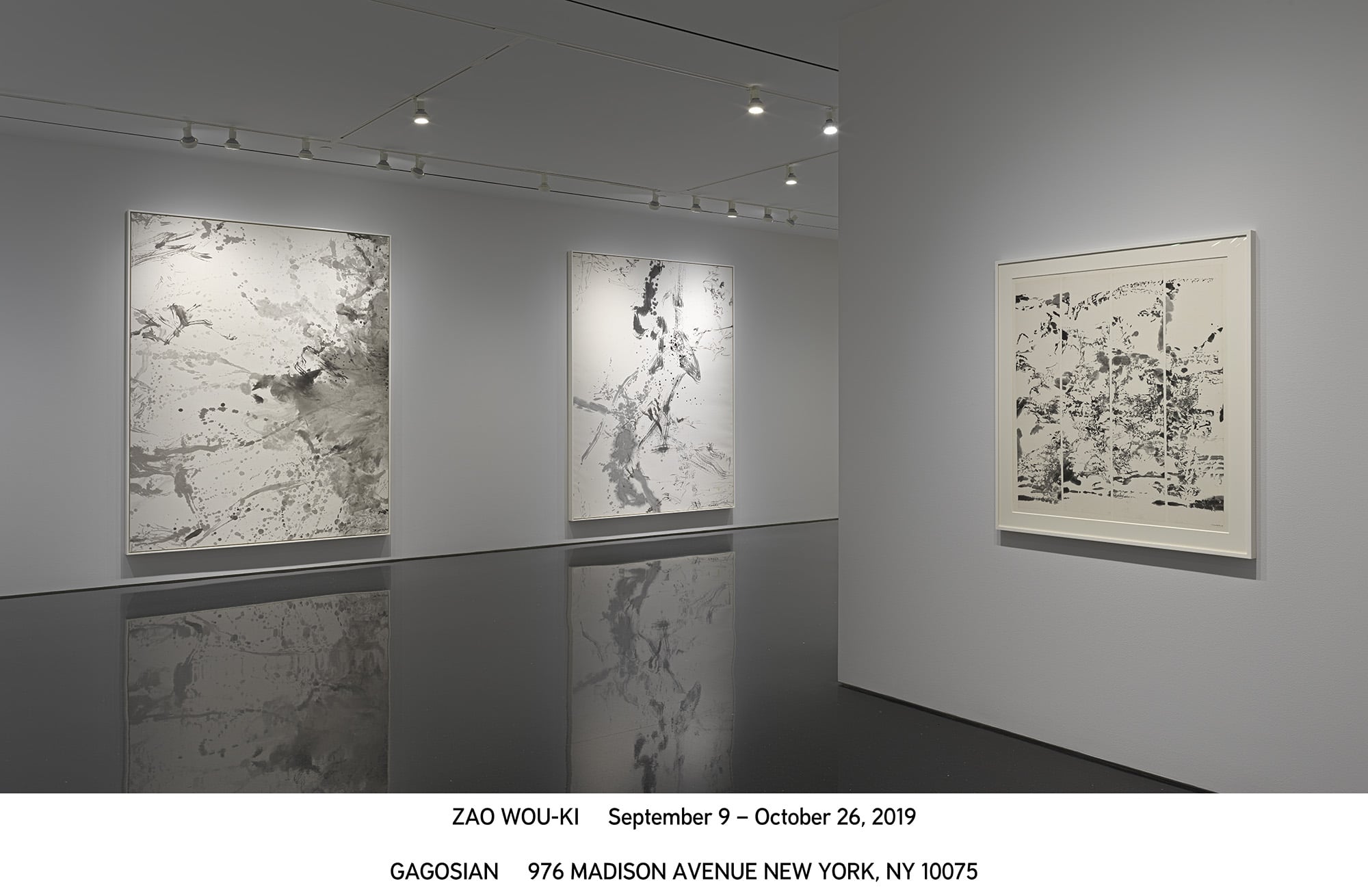 « Zao Wou-Ki » at the Gagosian Gallery in New York. Photo: Gagosian Gallery