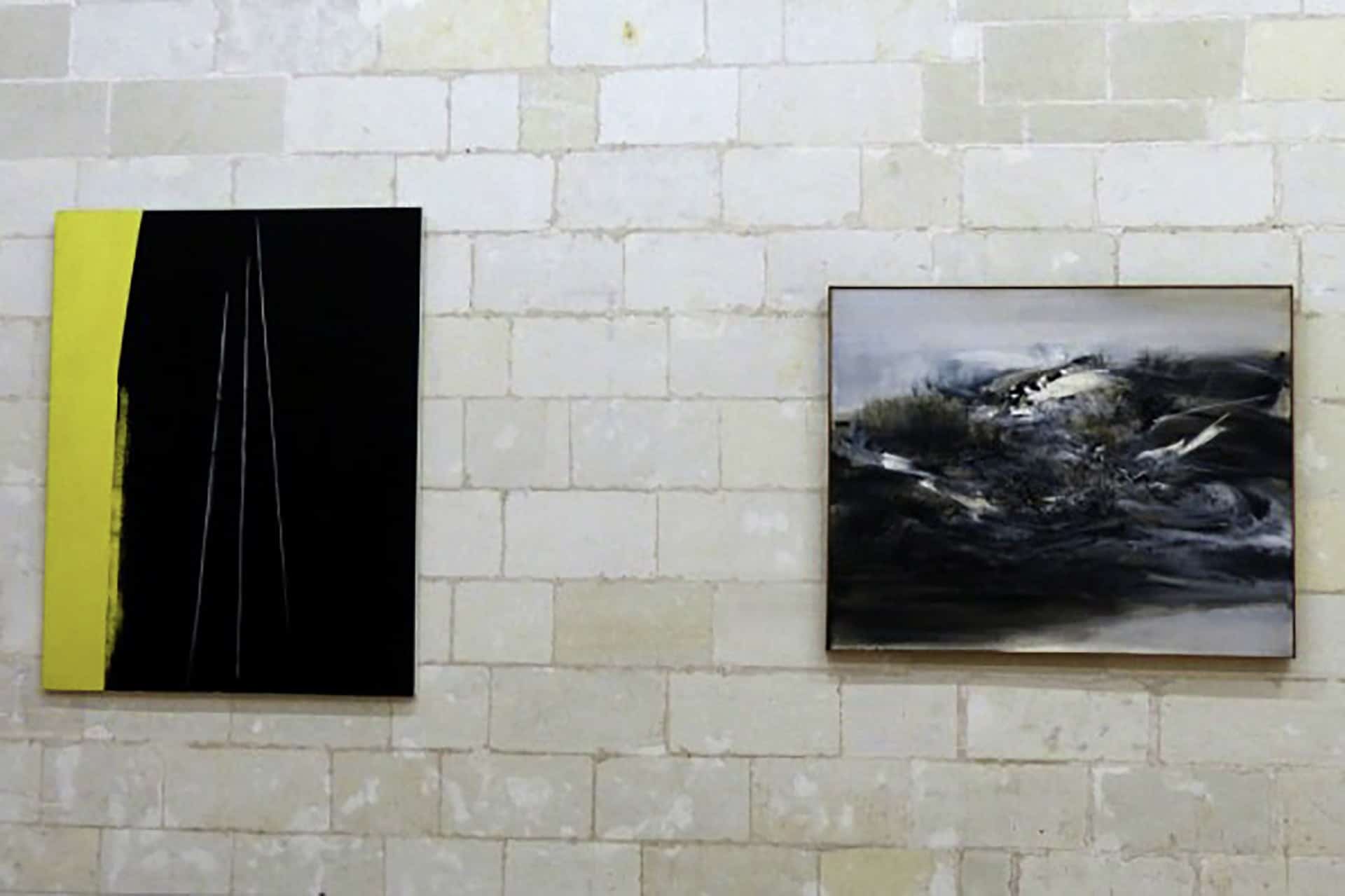 Collective exhibition « Georges Pompidou and art: an adventure for the eyes » at the Chambord Castle (France)
In observance of the fortieth anniversary of the Centre Pompidou, the Château of Chambord has organized an important exhibition dedicated to the former President of the French Republique. From the purchase of "La Femme 100 Tête" by Max Ernst in 1930 to the acquisition of Jacques Villon's portrait only a few days before his death in 1974, Georges Pompidou has passionately looked at, collected and hung on the wall of his home first, then at the Hôtel Matignon and finally at the Palais de l'Elysée following the evolution of his political life, paintings by great modern artists but also by the avant-garde painters of the 50's to the 70's.
The exhibition gathers the artists who were part of his personal collection, but also paintings which highlighted the rooms of political power, like a precipitate of thirty years of French painting. Zao Wou-Ki's work is represented by a large painting dated 1966. He is next to numerous artists who were his close friends such as Hans Hartung, Alberto Giacometti, Matta, Henri Michaux, Pierre Soulages, Marie-Helena Vieira da Silva, Etienne Hajdu, Pierre Alechinsky, Pol Bury, Bernard Saby and Olivier Debré.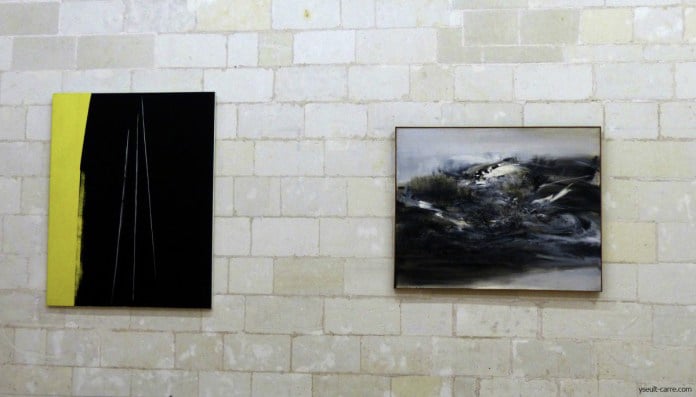 Works by Hans Hartung and Zao Wou-Ki presented in Chambord for the Exhibition Pompidou. Photo Yseult Carré