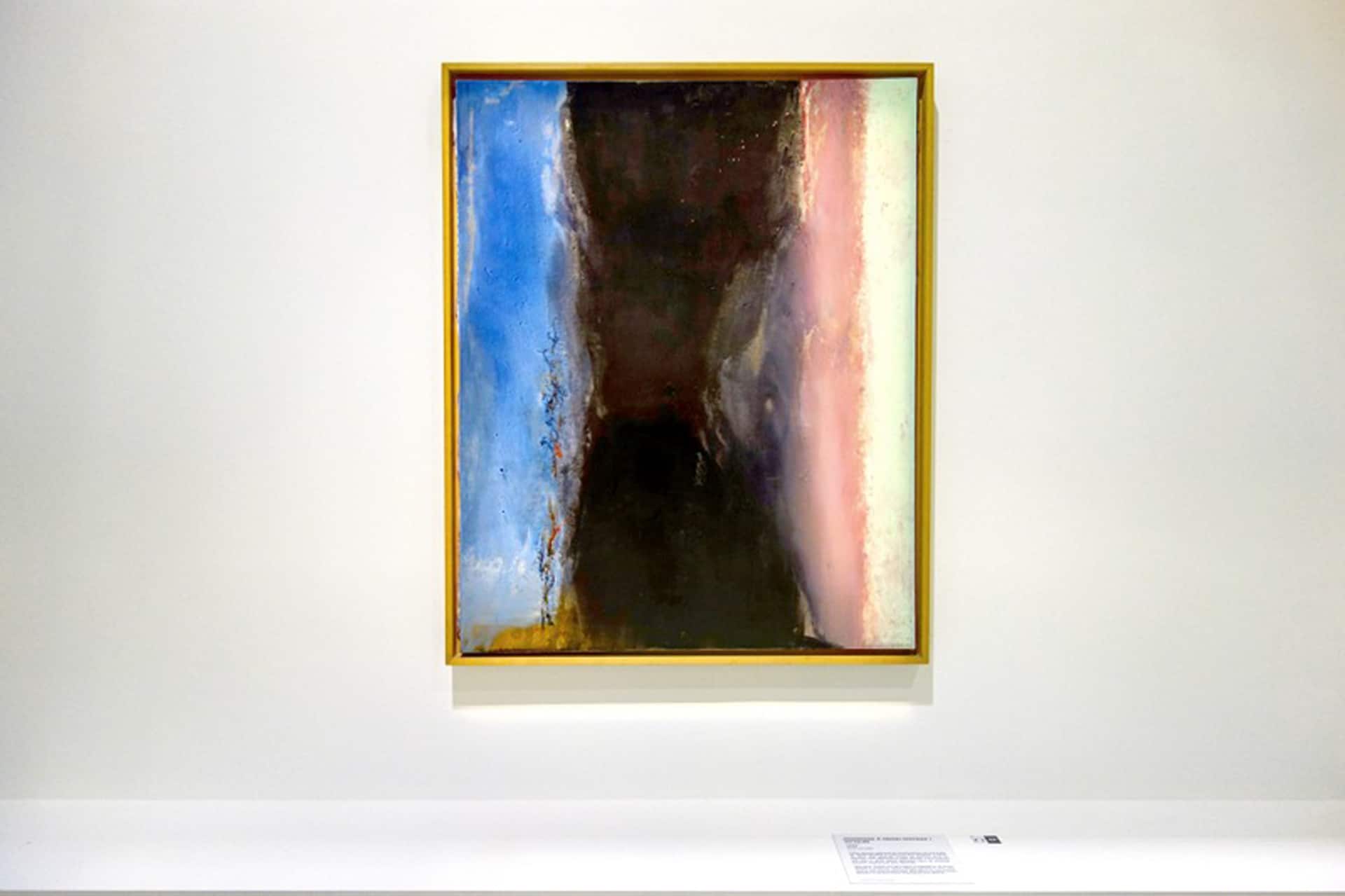 Connaissance des Arts, "An exhibition and a donation to the Museum of Modern Art of the City of Paris" by Anne-Sophie Lesage-Münch, 14 January 2019
It is rare to see an exhibition come to a close so beautifully. At the end of an exceptional seven-month show of the large-scale work by Zao Wou-Ki, the Museum of Modern Art of the City of Paris has received nine emblematic works from the painter's widow, Françoise Marquet-Zao. The donation, made January 4, consists of seven porcelain vases made in 2006 by Bernardaud; an ink work also dated 2006 that is testament to the artist's re-appropriation since the 1970s of traditional Chinese techniques; and finally, one of Zao Wou-Ki's most important works, an oil on canvas entitled Hommage à Matisse, in reference to the famous painting by the master of color, Porte-Fenêtre à Collioure (1914), also held in the Museum of Modern Art. Shown along with the ink in the exhibition Zao Wou-Ki: Space is Silence, this black-dominated canvas has a unique place in the body of work of the artist, who kept it in his atelier.
The Museum of Modern Art of the City of Paris, which is currently undergoing major renovation works, now holds 17 works by the artist, after previously holding eight. In 2015, Françoise Marquet-Zao gave her husband's personal collection (91 works made by 58 artists) to the town of Issoudun, exhibited at the museum of the Hospice Saint-Roch. A year later, the Musée Cernuschi, the first institution in France to host a Zao Wou-Ki exhibition, received a large donation of works by the artist, including graphical work in particular, but also Chinese antiques and contemporary canvases from his own collection.
Link to the article: Connaissance des Arts, January 2019
Image: Wou-Ki, Zao. (1986). Hommage to Henri Matisse. Paris: Museum of Modern Art Paris © Anne-Sophie Lesage-Münch, 2018