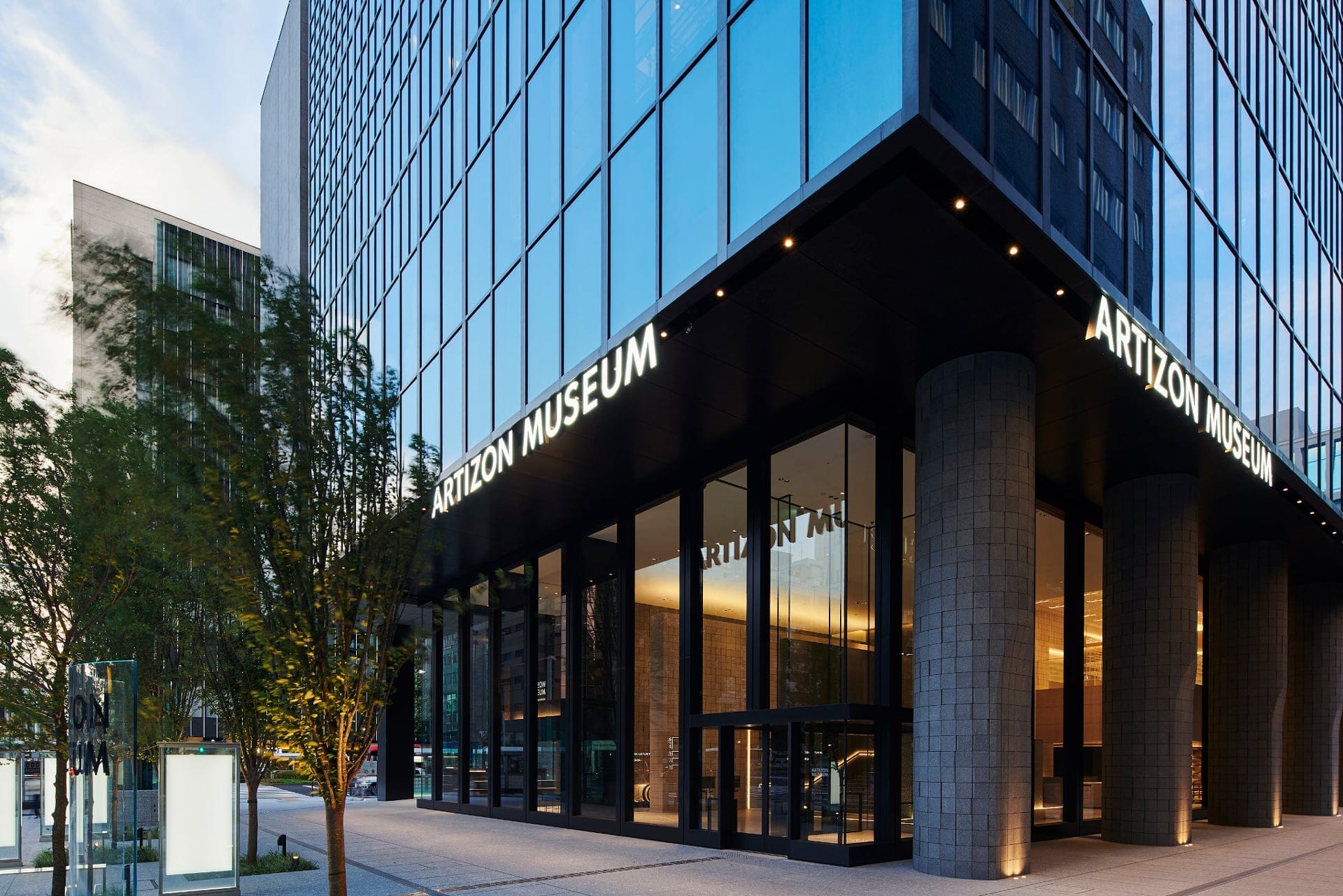 Reopening of the Artizon Museum in Tokyo with an inaugural exhibition highlighting its own collections
The Bridgestone Museum of Art of the Ishibashi Foundation in Tokyo which had dedicated an important retrospective to Zao Wou-Ki in 2004 – 2005, had closed its doors in May 2015. It has now officially reopened in January 2020 under the name of Artizon Museum.
Inaugurated in January 1952, it was located on the second floor of the Bridgestone Corporation building in Kyobashi, one of the oldest shopping districts of the Japanese capital. Its founder, Shôjiro Ishibashi (1889 – 1976), has built up one of the most important art collections of Japan, going from antique art to modern and contemporary Japanese and Western paintings. The Ishibashi collection, officially offered to the Ishibashi Foundation in 1961, went on increasing since then.
Among the 3200 works of the collection, the Impressionist movement and the Western artists of the 20th Century are especially well represented, with Pierre-Auguste Renoir, Edouard Manet, Paul Cezanne, Paul Gauguin, Claude Monet, Vassily Kandinsky, Pablo Picasso, Paul Klee, Raoul Dufy, Jackson Pollock, Hans Hofmann, Mark Rothko, Willem de Kooning, Pierre Soulages, Hans Hartung and Zao Wou-Ki.
The profound relationship which existed between Zao Wou-Ki and the Ishibashi family started during a journey Zao Wou-Ki made in Japan, with his friends Pierre and Colette Souloges. In January 1958, they visited the Bridgestone collection and met with Shôjiro Ishibashi's son, Kan'ichiro Ishibashi (1920 – 1997).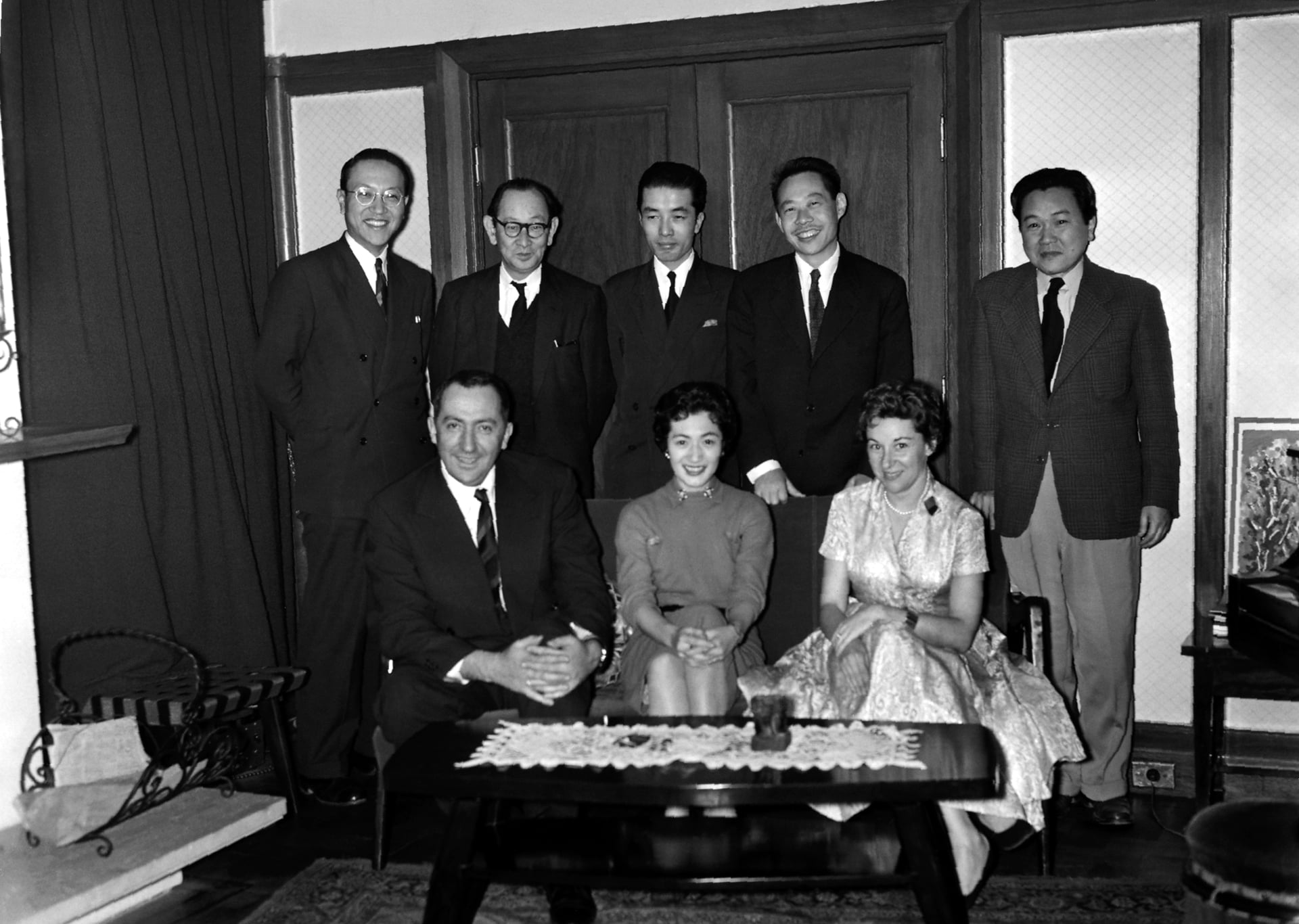 January 23, 1958. At the Bridgestone Museum of Art with Kan'ichiro Ishibashi, Soichi Tominaga, Toshimitsu Imai, Zao Wou-Ki, Kazu Wakita, Pierre Soulages, Saeko Ishibashi and Colette Soulages. All rights reserved.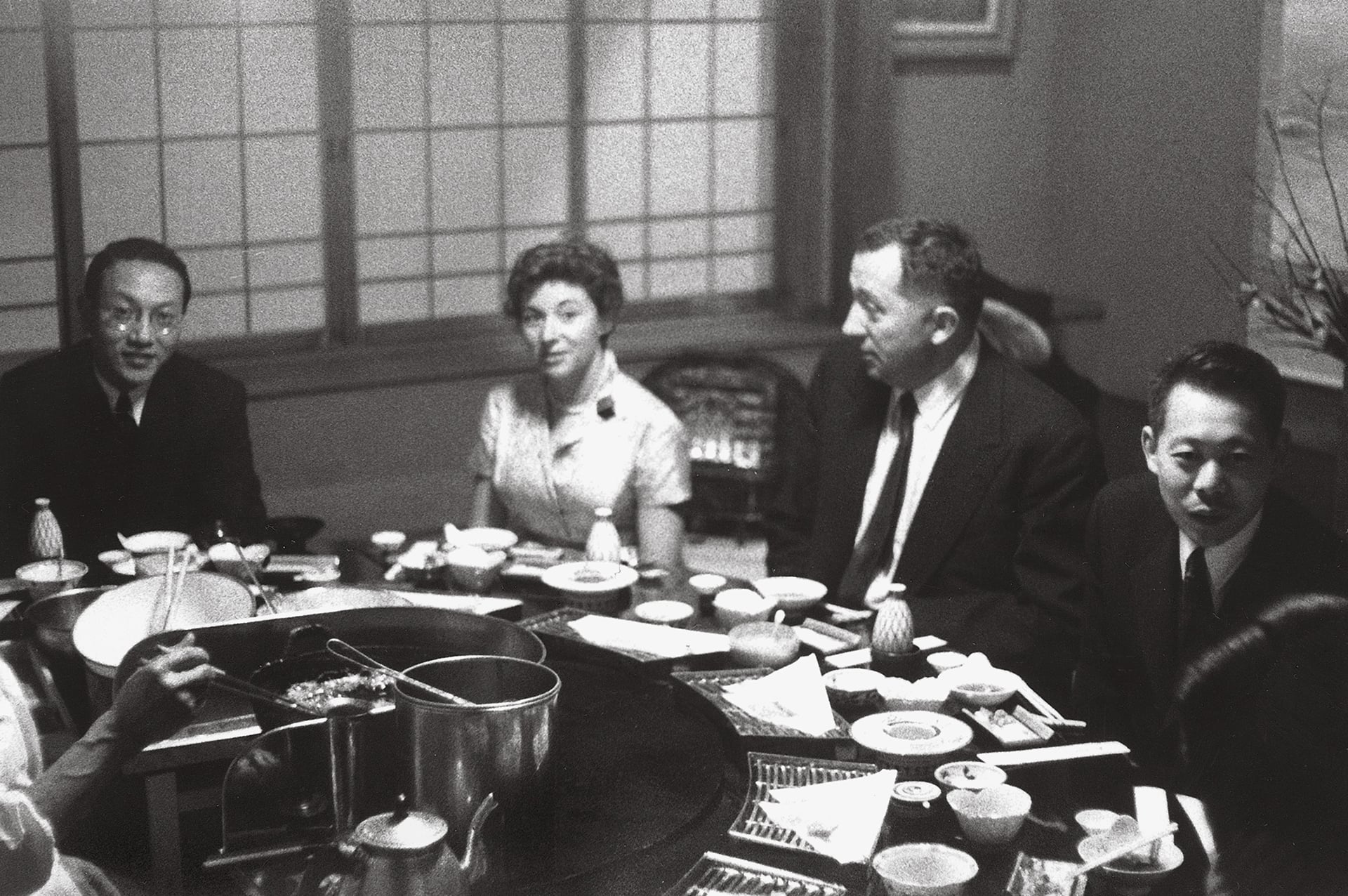 January 1958. With Kan'ichiro Ishibashi, Colette and Pierre Soulages à Tokyo. All rights reserved
Over the years, the Ishibashi collection has become the most important collection of Zao Wou-Ki's works in Japan with eight paintings dated from 1950 to 2004 and a dozen works on paper with among them one of the artist's largest China inks (1982, 145,6 x 372,2 cm). In addition to the three paintings originally bought by the Ishibashi Foundation, Kan'ichiro Ishibashi's numerous personal purchases have been included in the collection, particularly during the exhibition of the Fuji Televison Gallery, run by Susumu Yamamoto, in 1977.
The Artizon Museum exhibits its collections in its exhibition spaces located on the lower levels of the Kyobashi Museum Tower, a 23-story building which replaced the original construction of 1952.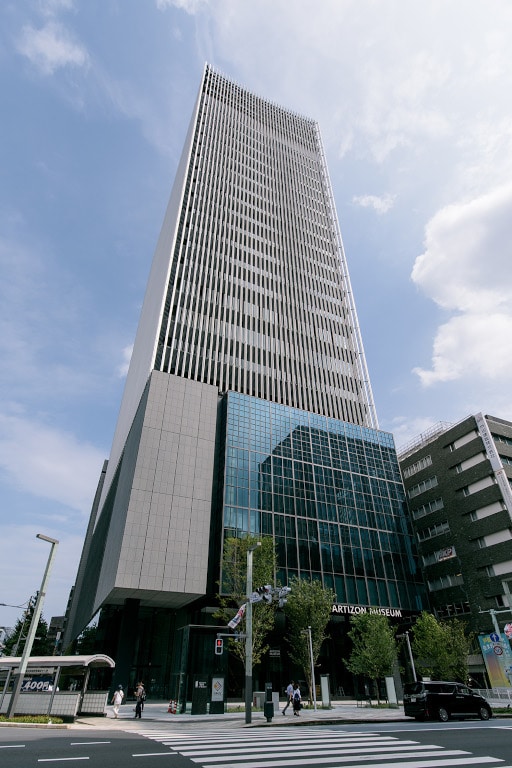 Museum Tower Kyobashi (Artizon Museum). All rights reserved.
The opening exhibition entitled 'Emerging Artscape. The State of our Collection' (January 18th – March 31st 2020), presents over 200 masterpieces of the collection with among them three paintings by Zao Wou-Ki : an Untitled dated 1950 (37,8 x 46 cm), 07.06.85 dated 1985 (115 x 195 cm) and Paysage – Histoire sur montagnes (Landscape – History on mountains) dated 2004 (97 x 195 cm).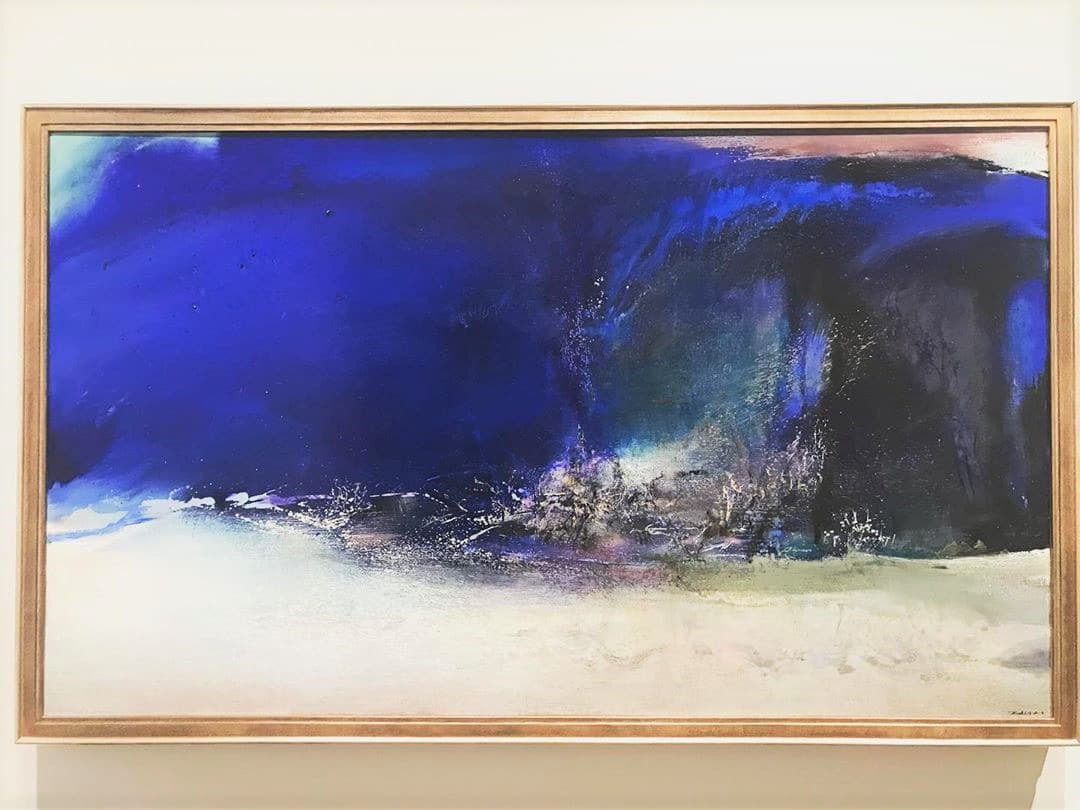 07.06.85 (@nemo_photodiary)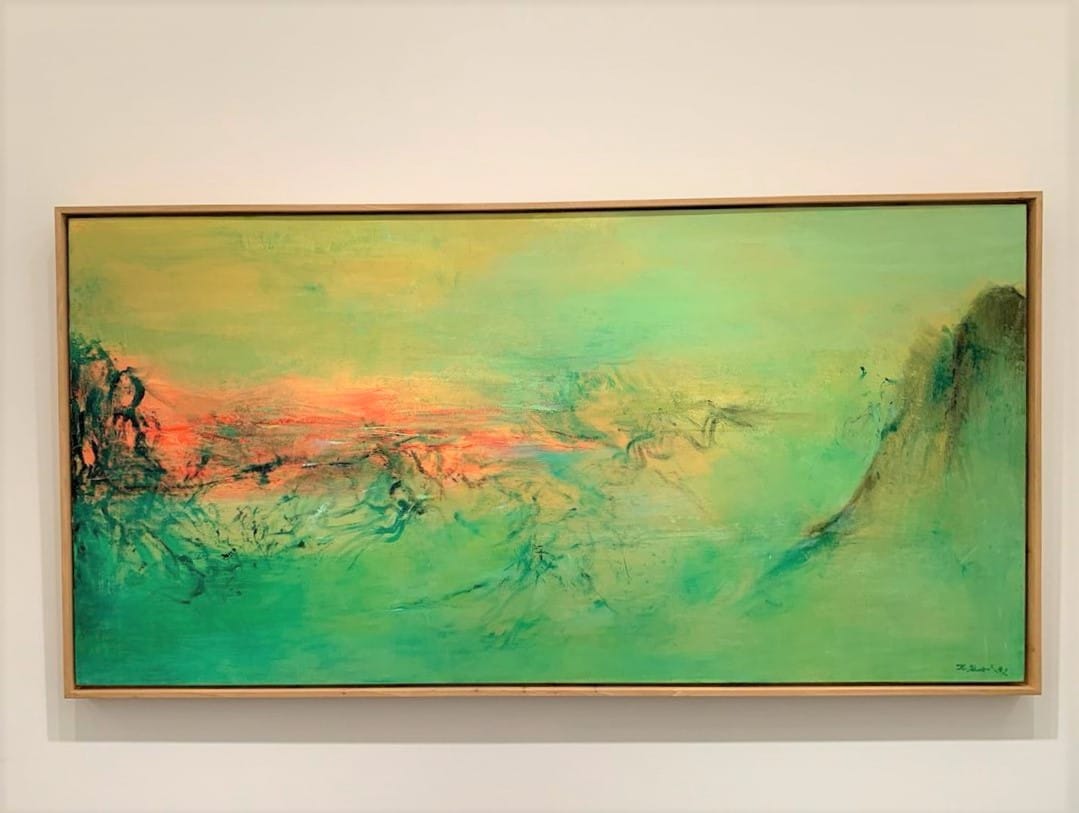 Paysage – Histoire sur montagnes, 2004 (@nemo_photodiary)