"Zao Wou-Ki – Watercolors and Ceramics" at Dixon Gallery & Gardens, Memphis (TN, USA)
Dixon Gallery & Gardens presents the temporary exhibition entitled Zao Wou-Ki – Watercolors and Ceramics, until July 16, 2023. Curated by Gilles Chazal, former director of Musée du Petit Palais in Paris, with the support of the Zao Wou-Ki Foundation and Kevin Sharp, director of Dixon Gallery & Gardens, this exhibition is dedicated to watercolors and ceramics by Zao Wou-Ki. This project presents an important part of his work, rarely exhibited in the United States.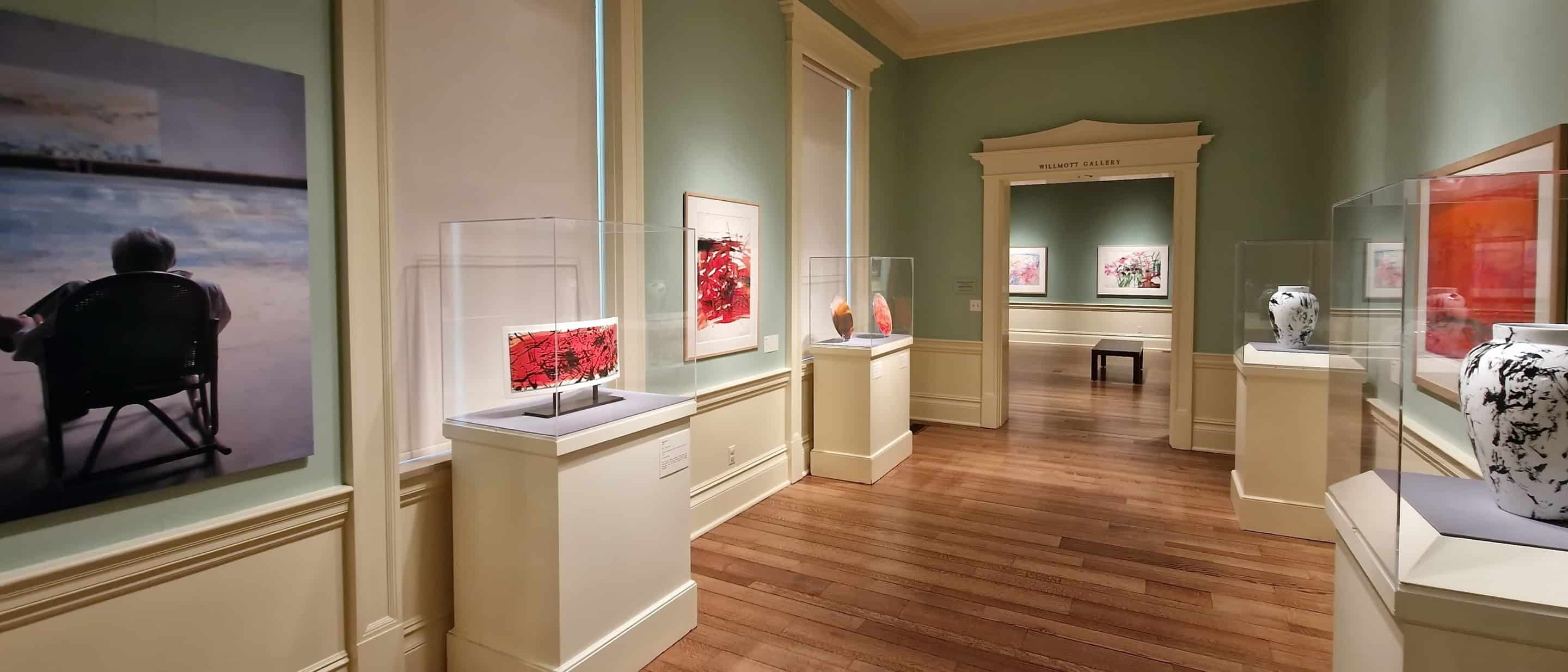 View of the exhibition at Dixon Gallery & Gardens in Memphis. All rights reserved
Opening to a large garden, itself a place for temporary exhibitions, the Dixon Gallery is the best location to present Zao Wou-Ki's late works. Actually, while he has painted all his life in the protected space of his studio, without models and deliberately avoiding any outward view, Zao Wou-Ki realizes from the mid-2000s his watercolors, outside in the open air, in the gardens of the Lantern in Versailles, in Ibiza, Saint-Tropez, in his Parisian garden or in front of cut flowers. Painting with a renewed freedom, he devotes himself to the color, the light and the play of transparencies that the dilution of the watercolor allows him to explore. This technical gesture probably reminds him of that of India ink, some of which are also exhibited at the Dixon Gallery. Taking flowers or landscapes as a source of inspiration, Zao Wou-Ki does not abandon abstraction, mixing colors and shapes in luminous and colorful works that reconnect with the very essence of nature.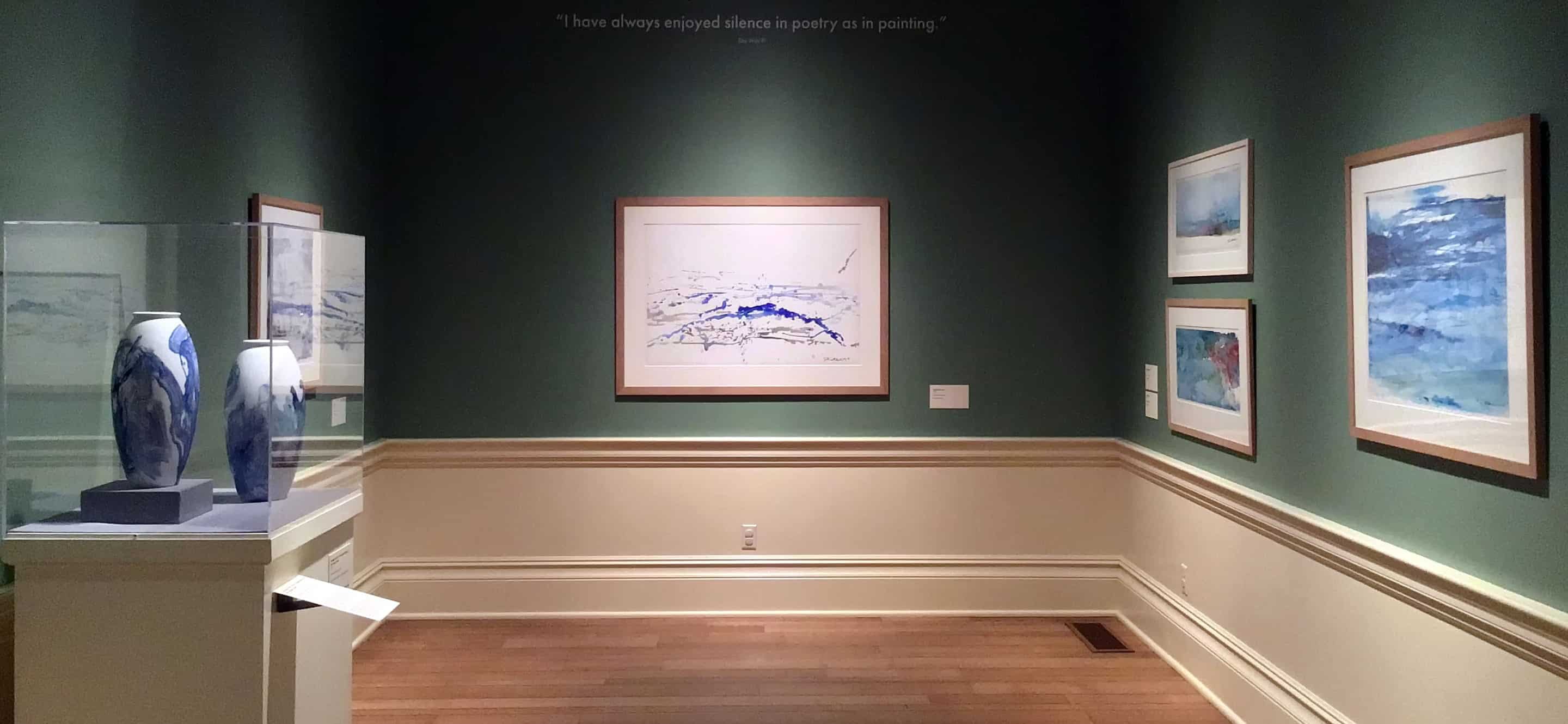 Views of the exhibition at Dixon Gallery & Gardens in Memphis. All rights reserved
It is another work on color and its relationship to white that interests the artist when he paints on porcelain. The result of a collaboration with the Sèvres National Manufacture and the Bernardaud Manufacture, this production includes plates, vases and bowls with abstract and vaporous motifs. With the watercolors, these works evidence Zao Wou-Ki's renewed curiosity for new media and techniques, even if he chose to stop oil painting. Compared with works on paper from the 1960s, these recent creations emphasize the fundamental importance of color and brush in Zao Wou-Ki's unique artistic career.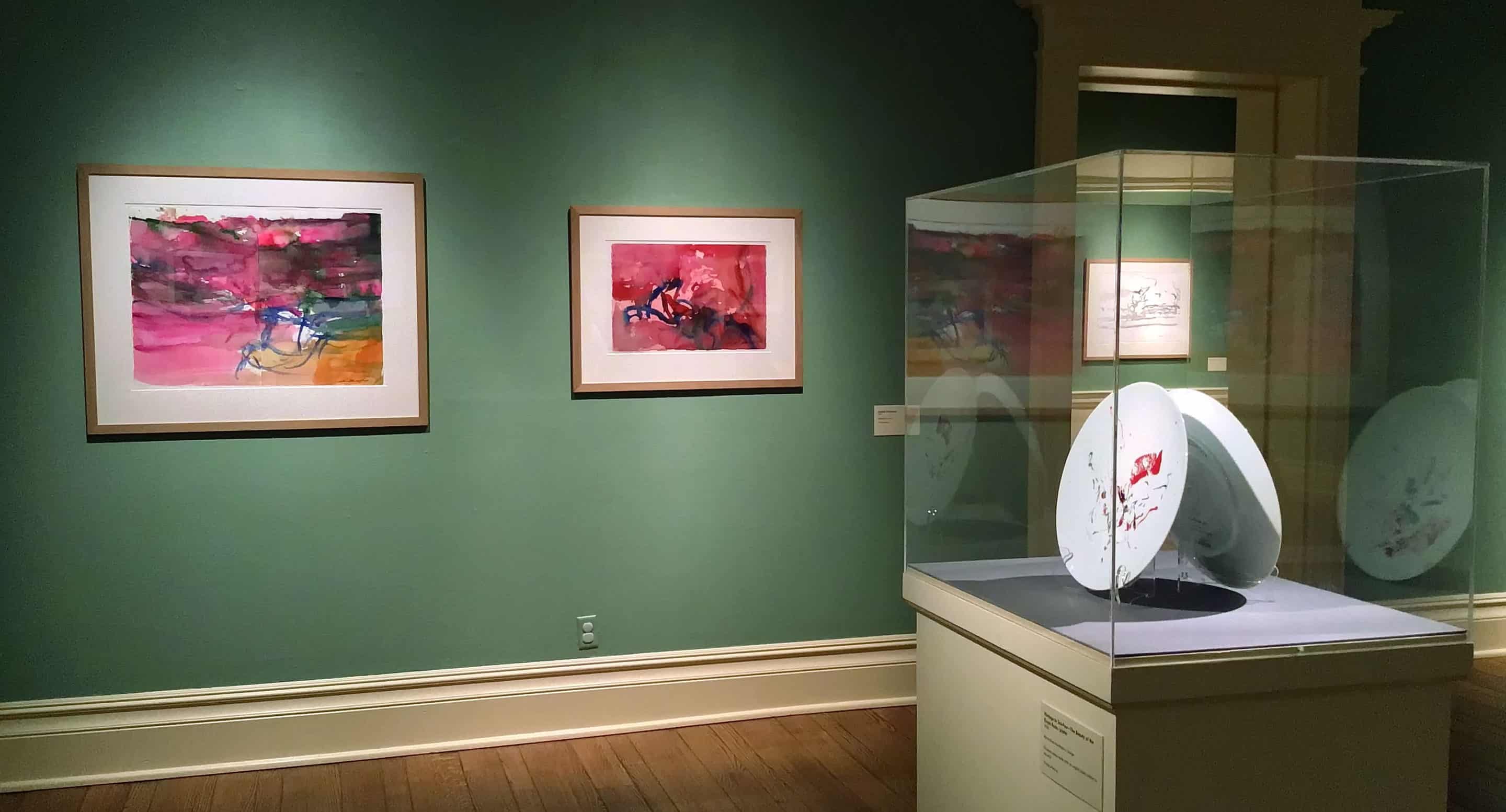 Views of the exhibition at Dixon Gallery & Gardens in Memphis. All rights reserved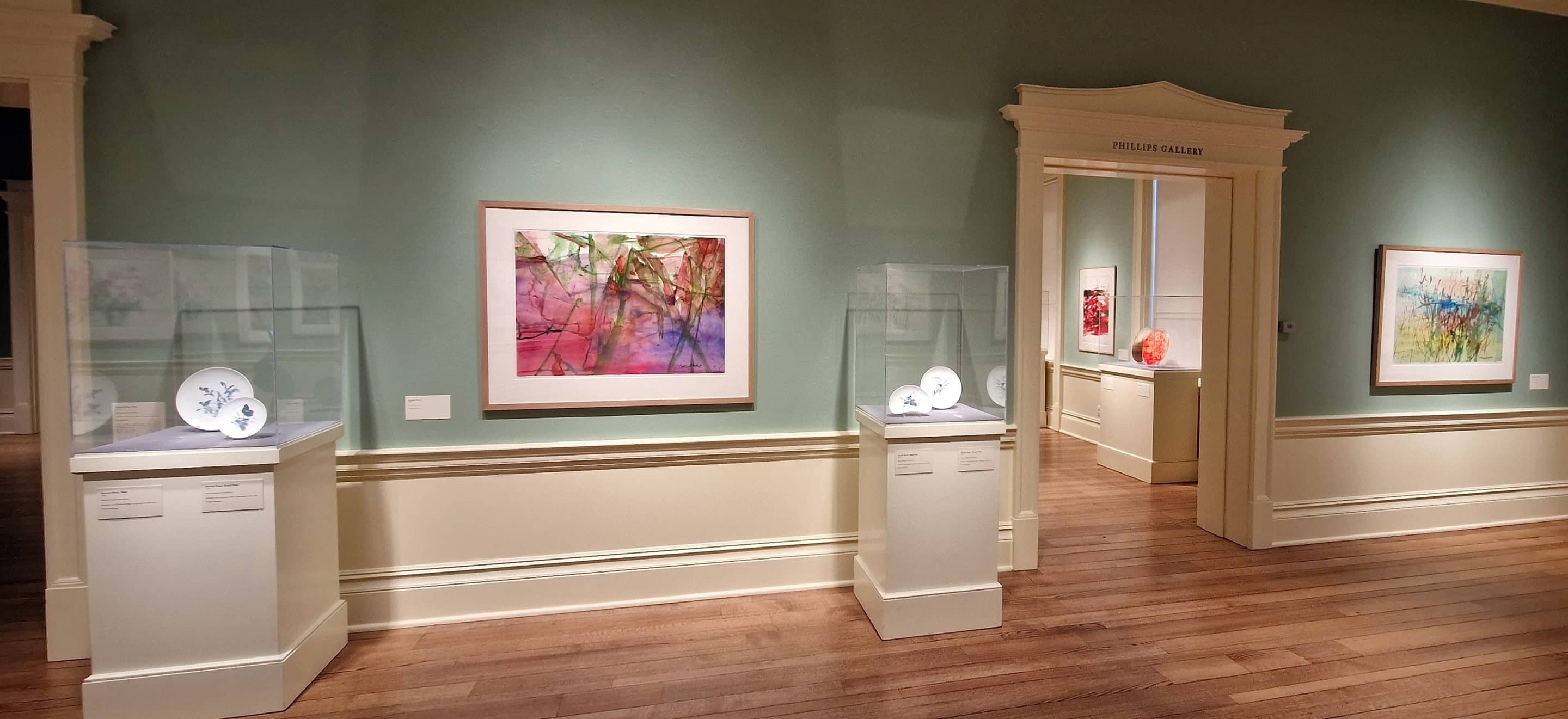 Views of the exhibition at Dixon Gallery & Gardens in Memphis. All rights reserved