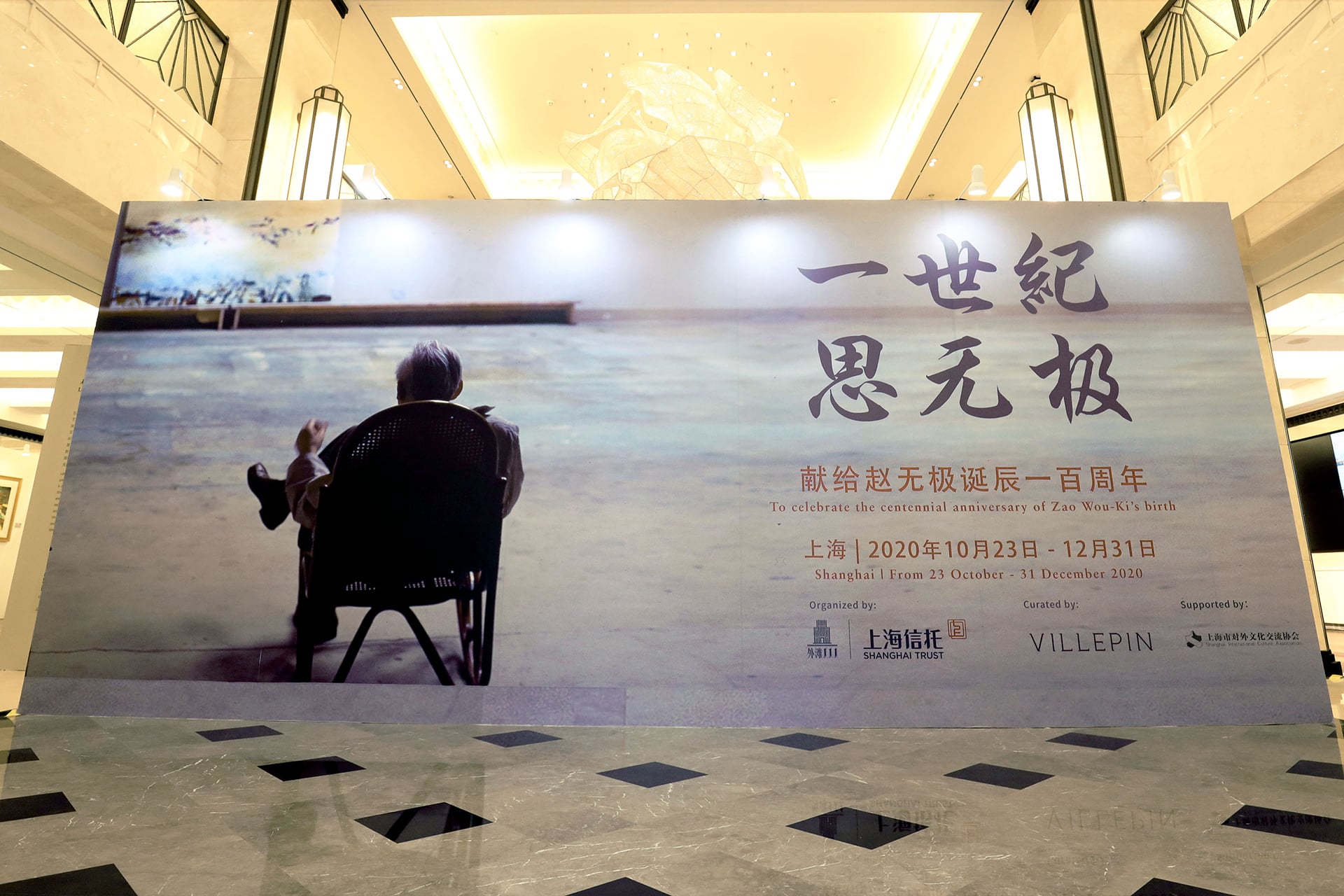 In February 2020, Zao Wou-Ki would have been one hundred years old. Some events accompanying this centenary have had to be canceled or postponed due to the global pandemic, such as the major retrospective of the Hangzhou School of Fine Arts in China, now scheduled for November 2021.
Fortunately, certain events linked to this centenary have been brought to an end.
The Bernardaud manufacture in Limoges (France) has adapted a watercolor by Zao Wou-Ki realized in 2006 in the colors of France on a large porcelain bowl. This bowl, in a limited edition of 99 pieces, continues the collaboration between the manufacture and the artist which started in 2004.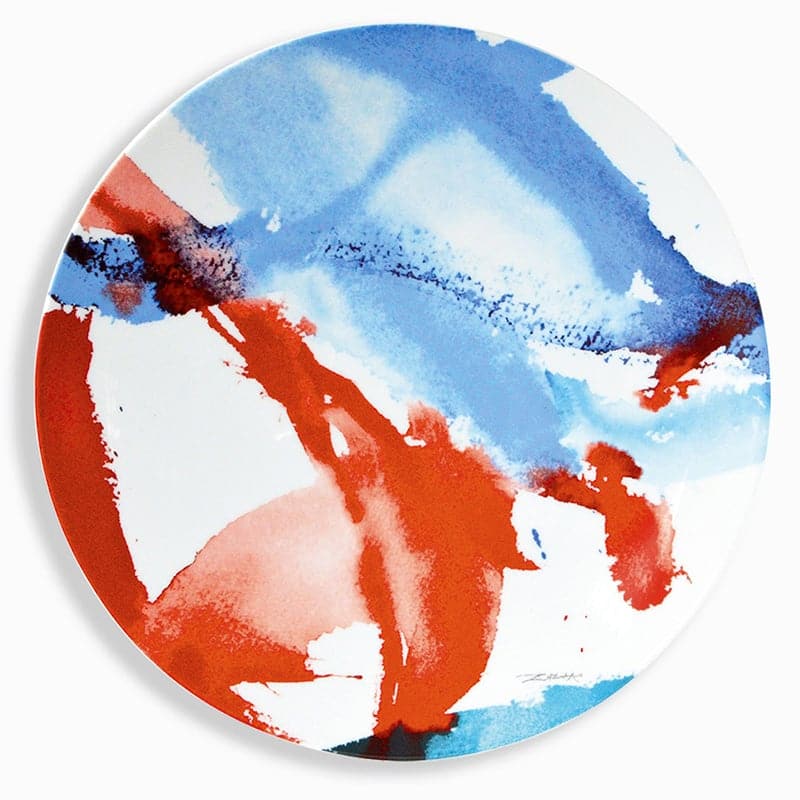 Zao Wou-Ki Coupe Les Couleurs de la France. Courtesy Bernardaud
Flammarion Editions publish the book entitled Mots cueillis dans un jardin d'amitié (Words picked in the garden of friendship) written by Dominique de Villepin. The eight inks created by Zao Wou-Ki in 2006 have been sources of poetic inspiration for Dominique de Villepin who composed this book. The eight poems facing the inks are also accompanied by a prose text in homage to Zao Wou-Ki, illustrated by eighteen watercolors dated 1950 from an unpublished sketch book.
75 boxes including a print have also been published on this occasion.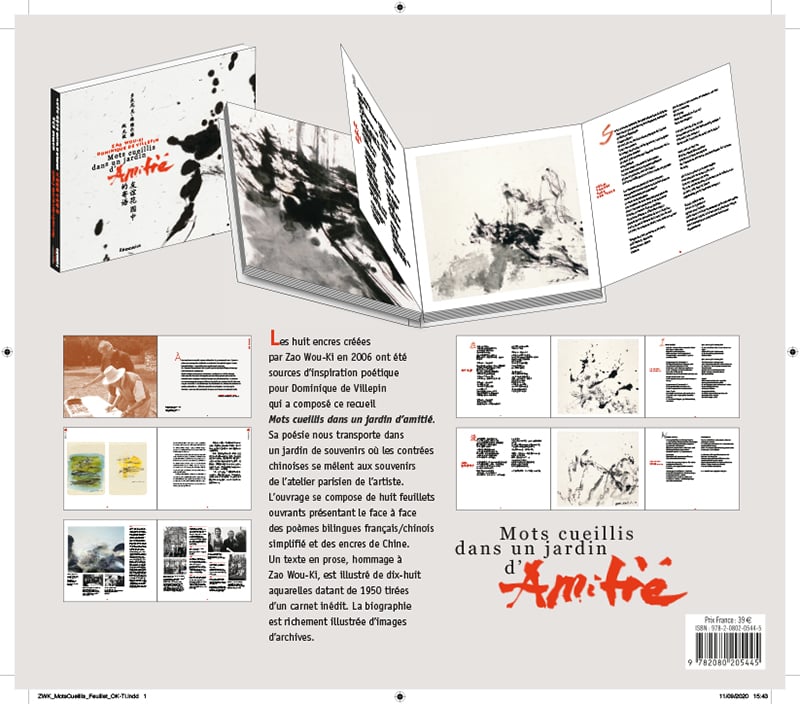 Mots cueillis dans un jardin d'amitié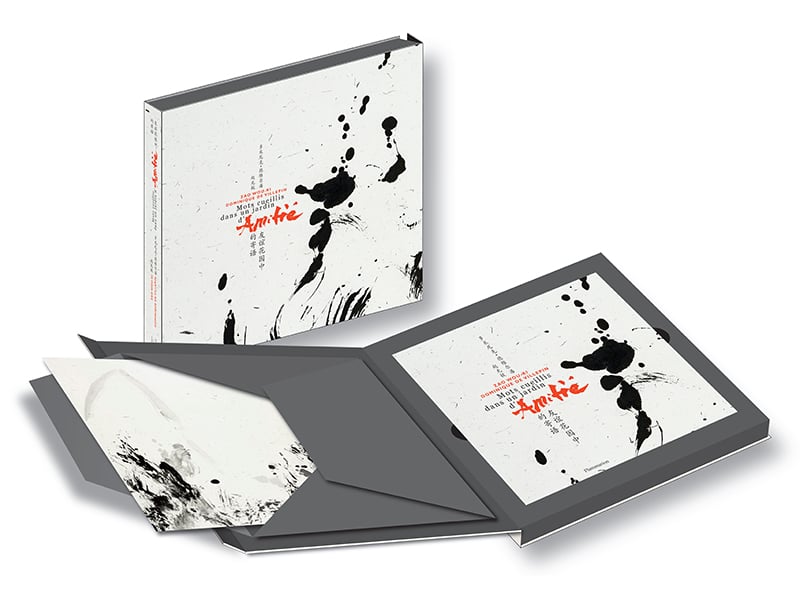 Box with a print Mots cueillis dans un jardin d'amitié. Courtesy Flammarion
The Shanghai International Trust and the Villepin Gallery present the exhibition Zao Wou-Ki's: A Centenary Retrospective at the Bund 111 Art Space in Shanghai, from October 23rd to December 31st 2020.
Including 41 prints, this exhibition evidences the evolution of the work of the artist as an engraver from 1953 to 2008 in an Art Deco building of the Bund in Shanghai, which evokes Shanghai as Zao Wou-Ki saw it before his departure to France in 1948.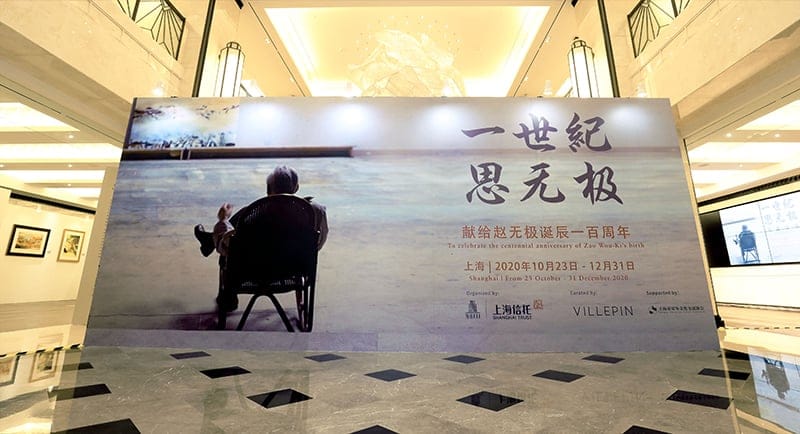 Bund 111. Zao Wou-Ki 01. Reserved rights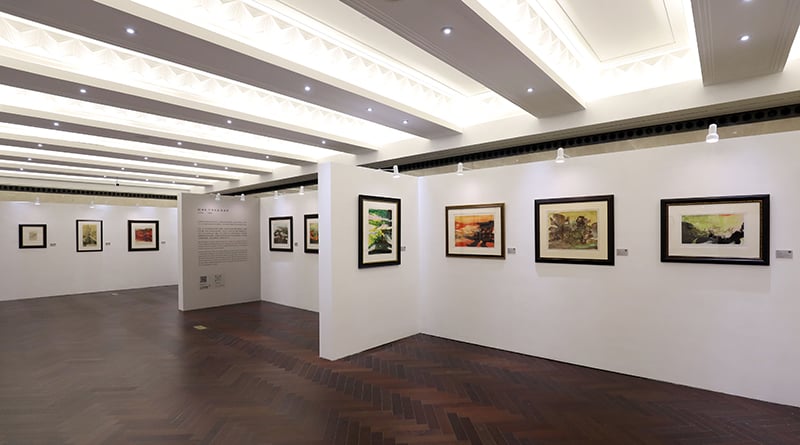 Bund 111. Zao Wou-Ki 02. Reserved rights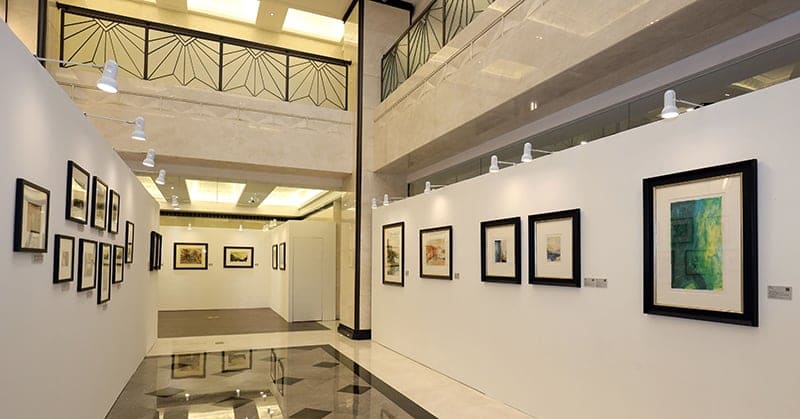 Bund 111. Zao Wou-Ki 03. Reserved rights