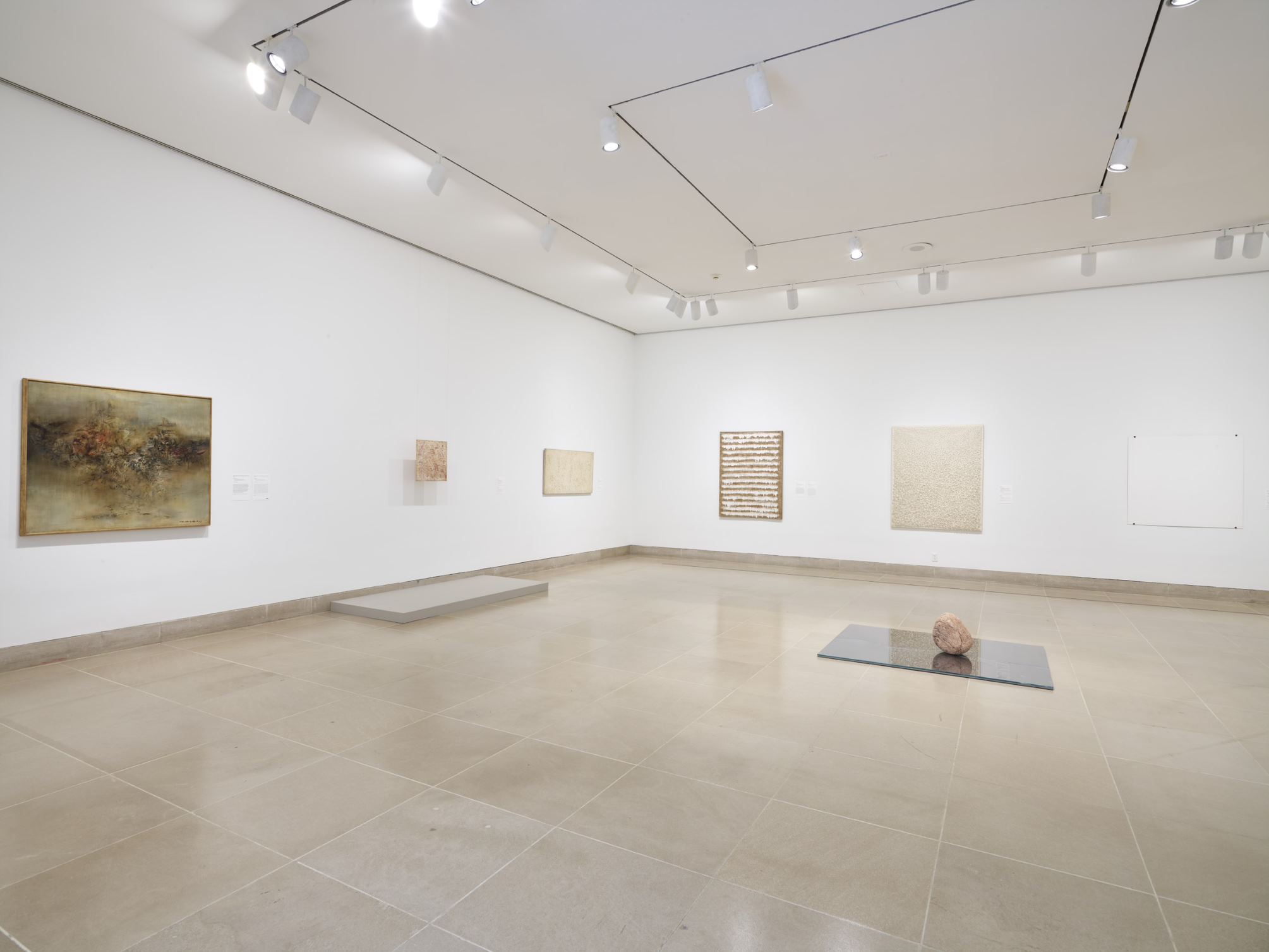 « Slip Zone: A New Look at Postwar Abstraction in the Americas and East Asia » at Dallas Museum of Art (Dallas, TX)
One of the consequences of the worldwide pandemic on museum world has been to, may be temporarily, challenge the overall model of great exhibitions with globalized loans. Facing the increase of airfreight costs and the difficulty in making both works and professional attendants travel, many museums had the excellent idea of exploring their own permanent collections.
The Dallas Museum of Art thus highlights within its own collections the artistic innovations and creations in painting, sculpture and performance in the large geographic area of Americas and East Asia during the second half of the 20th Century. It is a very broad panorama, from the United States to Japan via Brazil and Korea, putting into perspective works by Gutai artists, works from the Korean Dansaekhwa trend and also works by American artists sensitized to the Asian world and South American muralists.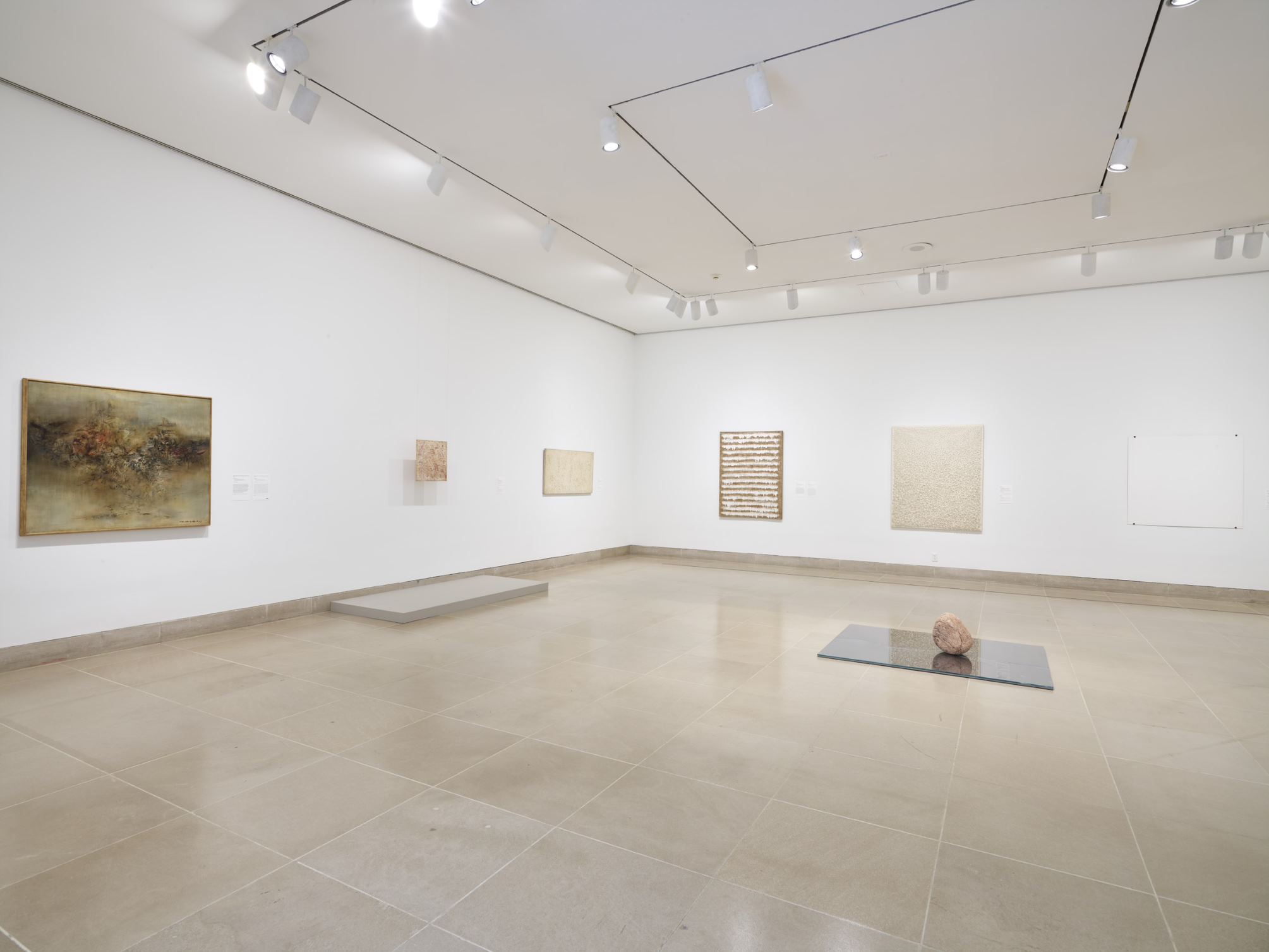 Slip Zone. A New Look at Postwar Abstraction in the Americas and East Asia at the Dallas Museum of Art. Courtesy Dallas Museum of Art
All the postwar trends of abstraction are represented showing a great variety of technics and media, of influences and practices. This plastic research shows a great inventiveness and evidences the creative richness of this period.
The painting Dédié à May Chan (Dedicated to May Chan) by Zao Wou-Ki has been offered to the Dallas Museum of Art in 1996 by Elsa von Seggern (1905-1995), one of the first women entrepreneurs in Dallas, "because of her love and respect for arts".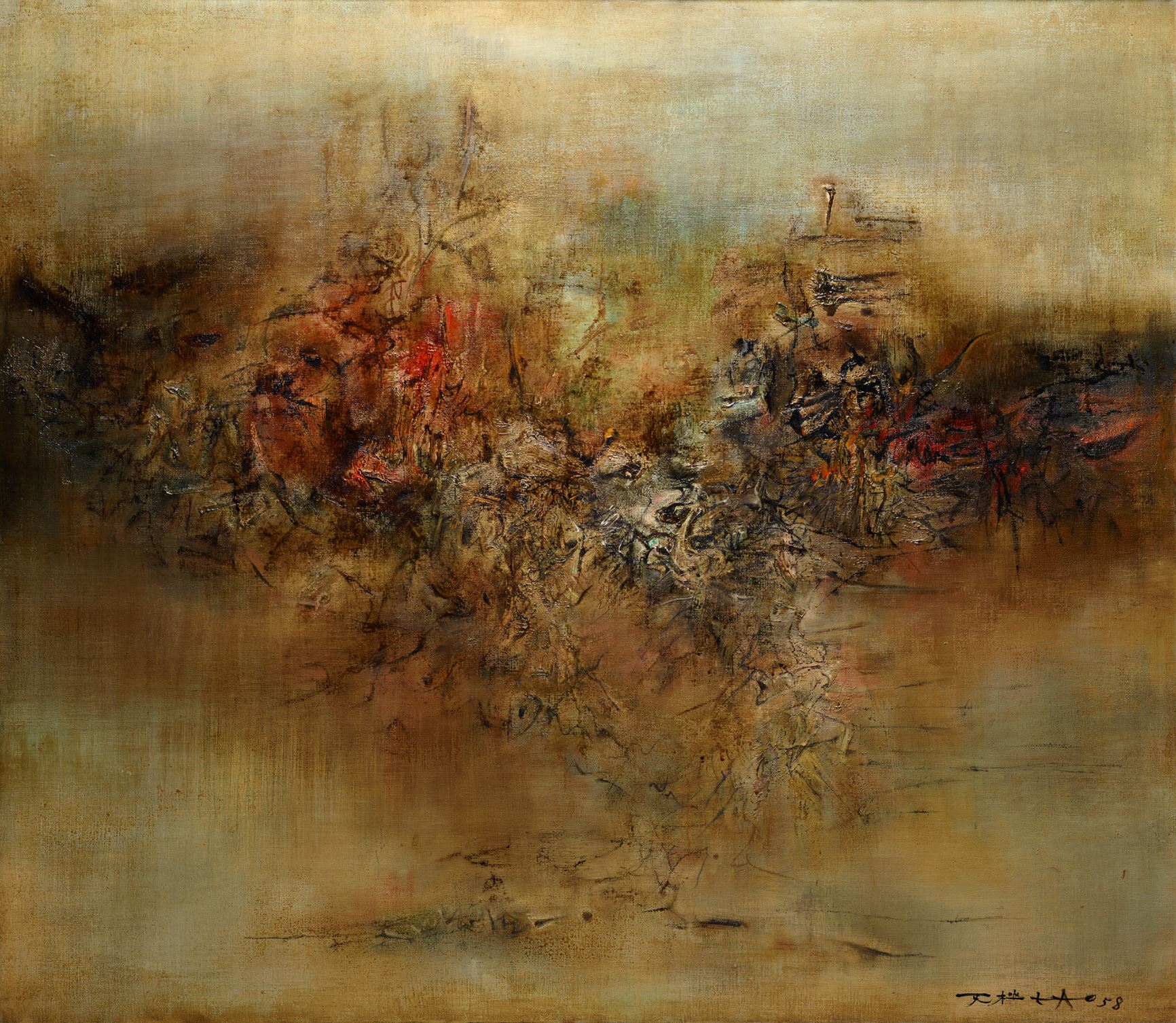 Zao Wou-Ki. Dédié à May Chan, 1958. Oil on canvas, 118 x 134 cm. Courtesy Dallas Museum of Art
Painted during Zao Wou-Ki's long stay in Hong Kong from February to August 1958, it attests to the pictorial advances and artistic mutation of the artist. This trip was the first contact Zao Wou-Ki had with the Chinese world since his arrival in Paris in April 1948. These ten years enabled him to impose himself to the Parisian artistic scene and to reconstitute a new family of artists. Since 1951, the influence of Paul Klee's painting made him leave strict figuration. Inspired by his own tradition, Zao Wou-Ki diverts and recreates imaginary signs based on archaic Chinese signs that he includes in his compositions. These signs, that little by little replaced the markers of reality, will then make way for more and more autonomous colored masses.
Dédié à May Chan (Dedicated to May Chan) is the perfect example of this transitional period where Western and Chines influences, signs and colors, merge in a fully original work opening on the full abstraction period of the 1960s.
Link with Dallas Museum of Art   
Press kit of the exhibition