News concerning the works presented in museums in the United States. Spring – Summer 2022
Since June 2018, the Carnegie Museum of Art in Pittsburgh presents Crossroads: Carnegie Museum of Art's Collection, 1945 to Now – a new exhibition of its permanent collections. Totally restructured for this occasion, the Scaife Gallery highlights post-war and contemporaneous works of art from the rich collection of the museum, several of them had never been exhibited for the public. The title Crossroads, borrowed from an avant-garde movie directed by Bruce Conner in 1976, expresses the will of the curator Eric Crosby, Henry J. Heinz II Director of the Carnegie Museum of Art, to evidence the dialogue that takes place between the exhibited artists, but also the diversity of their works and techniques.

Photo 1. Carnegie Museum of Art, 'Crossroads' Installation, Courtesy Carnegie Institute (Reserved rights)
Divided in eight chapters, the exhibition allows the exploration of several themes and media from the post-war period to nowadays. Starting with abstraction and minimal art, going then through avant-garde cinema or the CoBrA movement, the visit reveals rare pieces that make us get a new perspective on the museum collections.
It is within the first chapter entitled A New Horizon and dedicated to abstract explorations in painting and sculpture, that Zao Wou-Ki's Foule noire (Black crowd) (1954, G. David Thompson Donation in 1955) is exhibited. In dialogue with the canvas (Yellow and Blue (Yellow, Blue on Orange), painted by Mark Rothko in 1955 on its left (purchased in 1974) and the painting Low Water dated 1969 by Joan Mitchell on its right (purchased in 1970), of whom Zao Wou-Ki was a close friend, Foule noire reflects both a common research for shapes and new colors, and it also evidences the particularity of Zao Wou-Ki's plastic research, still very influenced by the power of Chinese signs.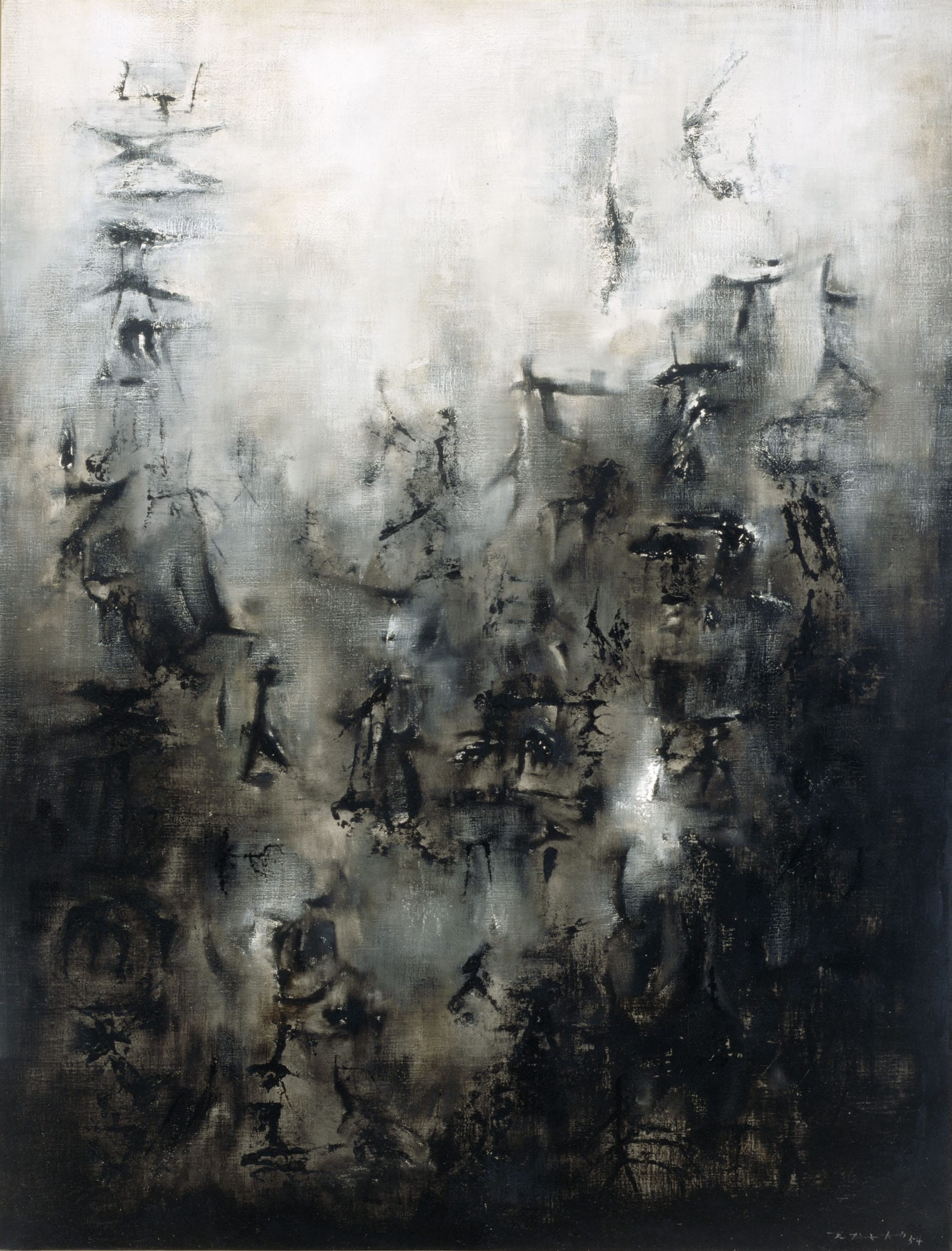 Photo 2. Zao Wou-Ki, Foule noire, 1954 (116 x 89 cm), Carnegie Museum of Art, Courtesy Carnegie Institute (Reserved rights)
Works by Hedda Sterne (Horizon II, 1963) and Willem de Kooning (Woman VI, 1953) are also presented in front of Zao Wou-Ki's work, when sculptures by César (Animale Organico, 1955-56), Alberto Giacometti (Walking Man I, 1960) but also Eduardo Chillida (In the Wind (Aizean), 1958) punctuate this first chapter.
The collection of the Detroit Institute of Art, one of the most important in the United States, includes, in addition to many paintings and sculptures, a lot of African, Oceanian but also Egyptian art works. The works belonging to the permanent collections are grouped by room, to offer the most comprehensive highlight on the richness of this institution.
It is in the gallery dedicated to Chinese art that Zao Wou-Ki's large canvas dated 1957 (Untitled, 1957, donated by the artist's brother, Dr. Wu-Wai Chao, 1975) is exhibited. Evidencing the interest that the artist has for signs at that time, which he will rediscover through Paul Klee's work, himself strongly influenced by Chinese art, this work is presented together with objects (boxes, plates, figurines) and with inks by Huang Sheng (Paysages et figures, 1750, purchased in 1977) or Shen Shichang (1619, purchased in 1978).

Photo 3. Zao Wou-Ki, Sans titre, 1957 (78,7 x 221 cm), Detroit Institute of Art (Reserved rights)
This choice to exhibit a work by Zao Wou-Ki in a gallery dedicated to Chinese art reveals the strong attachment the artist had for this culture, its objects and its traditions, but also to enhance the modernity of his work and his ability to merge Western and Chinese techniques and motifs on his canvas.
After its reconstruction and extension in 2016, the San Francisco Museum of Modern Art (SFMOMA) has modified its installation and presents the works of its collection together with several temporary exhibitions every year, on no less than seven floors. With their very large number of photos, they also present video art and design in addition to paintings and sculptures. Therefore the SFMOMA offers its visitors a comprehensive and diversified perspective on modern and contemporaneous art in the United States.
Since its reopening, the museum presents on the second floor « Open Ended: Painting and Sculpture, 1900 to Now », a selection of many important of its permanent collection, among them Scène chinoise (Chinese scene) by Zao Wou-Ki (1951, Larry Aldrich Donation in 1958). Reflecting the attachment of the artist for China which he left three years before, this painting even if including figurative elements (trees – hills) already shows that the artist is looking for his own artistic language. Zao Wou-Ki now synthesizes motifs that he will progressively abandon in favor of an ever stronger but above all, more personal, abstraction.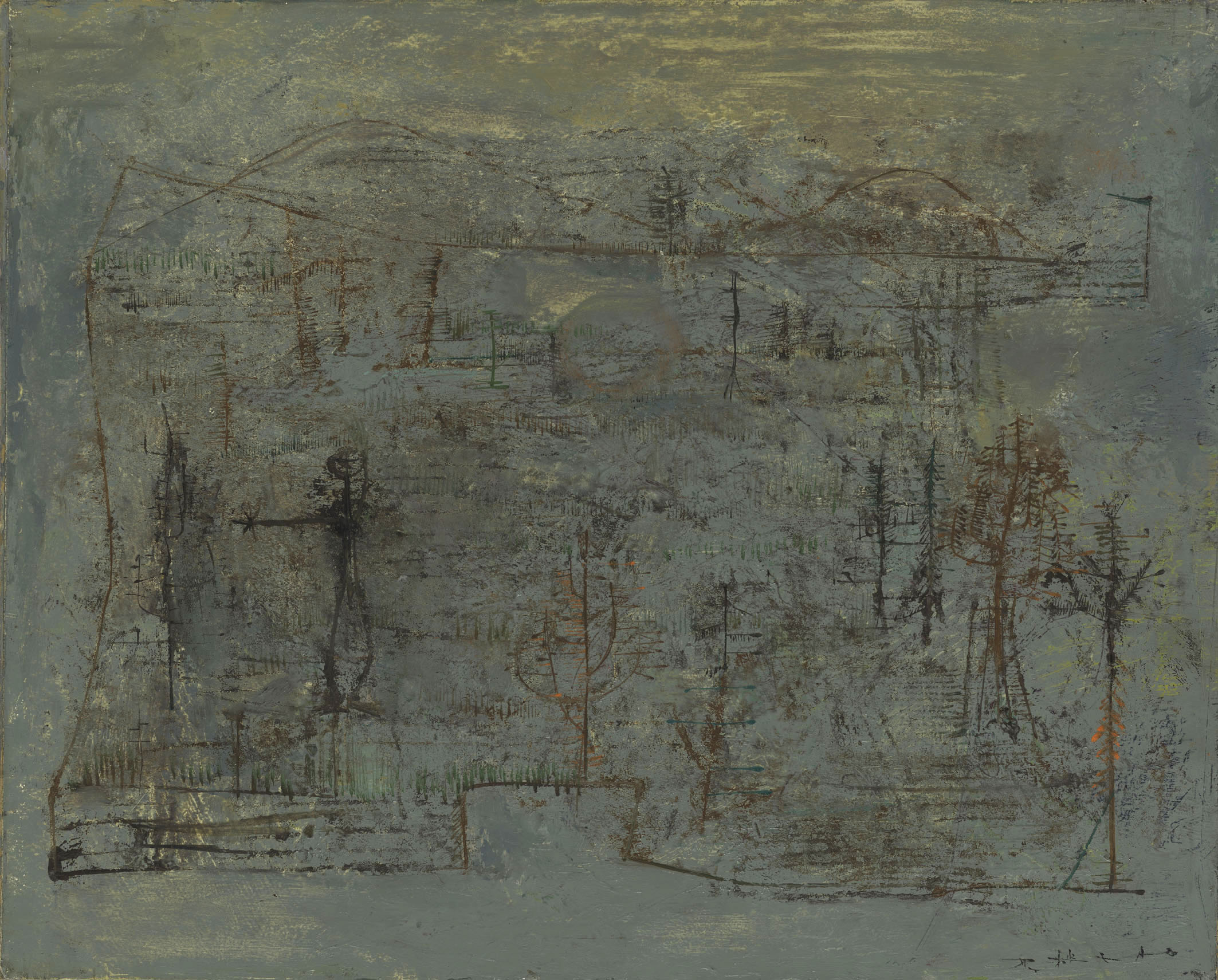 Photo 4. Zao Wou-Ki, Scène chinoise, 1951 (32,7 x 40,3 cm), San Francisco Museum of Modern Art, courtesy SFMOMA (Reserved rights)
This exhibition also presents works by Henri Matisse (Femme au chapeau, (Woman with a hat) 1905), Georgia O'Keefe (Lake George, 1922), Mark Rothko (No.14, 1960, 1960) and also Joan Brown (Noel in the Kitchen, c.1964). Wishing to explore new links between the artists and their works, the SFMOMA demonstrates through these works "the complexity and contradictions" of modern and contemporaneous art, together with the dynamic of this century which has witnessed numerous and important social, cultural and artistic changes.
The Dallas Museum of Art presents since September 2021, the canvas entitled Dédiée à May Chan (Dedicated to May Chan) (1958, donated by Elsa von Seggern "because of her love and respect for arts", 1996) within its exhibition "Slip Zone: A New Look at Postwar Abstraction in the Americas and East Asia" (until July 10th 2022)
The Yale University Art Gallery presents the canvas 07.10.63 (Susan Morse Hilles Donation in 1965) and one 1955 print by Zao Wou-Ki within its exhibition "Midcentury Abstraction: A Closer Look" (until June 26th 2022)